Apple confirms purchase of personalized talk radio service Swell, shuts down app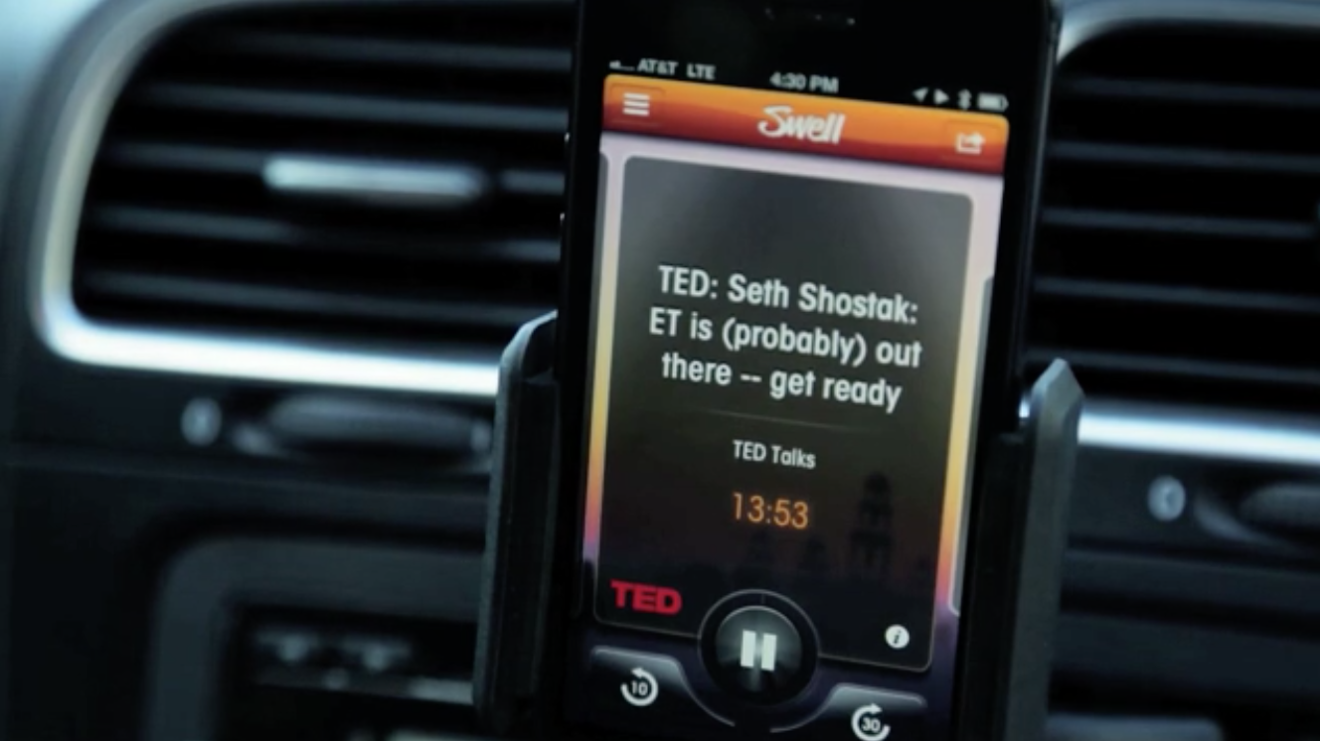 Apple has indeed purchased Swell, a personalized news radio application, the company confirmed on Tuesday, after promptly shutting removing the free download from the iOS App Store.
Word first surfaced earlier this week that Apple was close to finalizing a deal with Swell said to be worth about $30 million. The purchase was confirmed to Wall Street Journal reporter Daisuke Wakabayashi on Tuesday.
Apple didn't comment on the rumored purchase price, however, sticking simply to its boilerplate statement that it buys small companies "from time to time" and generally doesn't comment on the purpose.
Swell was a free download on the iOS App Store and was well reviewed, with 436 users giving it an average score of 4 and a half stars out of 5. That's much better than Apple's own Podcasts app, which has been subjected to extremely negative user reviews.
It was said that the simplified user interface offered by Swell was key to Apple's acquisition of the product. The service focuses on news and talk radio, offering podcasts from major outlets like National Public Radio and ABC News, but it goes beyond by analyzing a user's listening habits and creating a personalized podcast stream.
Swell was also designed with the car in mind, offering a spartan interface that allowed users to simply hit play and begin hearing content that might be of interest.
The purchase comes soon after it was revealed that Apple bought BookLamp, a sort of "Pandora for books," back in April. Unlikely many of its acquisitions, Apple managed to keep that purchase under wraps until last week.
The company did publicly disclose during its quarterly earnings call last week that it completed 29 acquisitions over the last nine months. With the deal for Swell apparently completing this week, it does not appear that it is one of those 29 purchases.