Apple expanding AppleCare+ warranties internationally, now available in Mexico & Sweden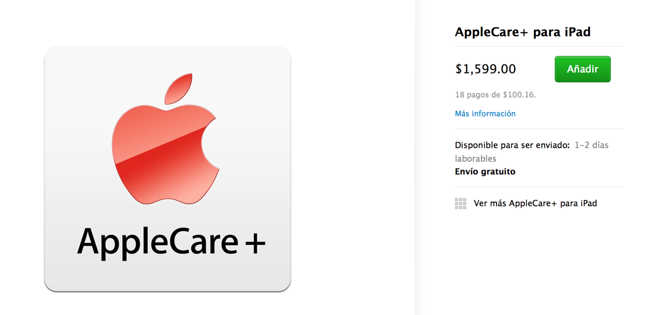 AppleCare+ warranty coverage for iPhone, iPad and iPod is now available to customers in both Mexico and Sweden, expanding international availability of the optional two-year program.
Support for AppleCare+ protection plans can now be purchased from Apple's official websites in Mexico and Sweden. The launch was first noted by AppleInsider reader Steve on Tuesday.
AppleCare+ plans give a second year of hardware warranty coverage for new iPhone and iPad purchases. They also extend telephone support for those products from the default 90 days to two full years.
In Mexico, AppleCare+ coverage for iPhone and iPad can be purchased for 1,599 pesos. In Sweden, the same plans cost 799 kronor.
In addition to this week's expansion, AppleCare+ for iPhone, iPad and iPod is available in Austria, Canada, China, France, Germany, Hong Kong, Ireland, Italy, Japan, the Netherlands, Singapore, Spain, Switzerland, the U.K., and the U.S.
Last September, Apple began lifting geographic limitations on AppleCare+ support, allowing travelers to have devices serviced even when they are outside of their home country. The policy change means that users can take their devices in for repair in any country where AppleCare+ is offered, and this week's changes give customers two more countries where support would be available.
However, replacements and repairs may not be offered in all countries. For example, the CDMA version of the iPhone 5 can't be serviced or replaced in countries where it is not sold, like Brazil.