Rumor: Apple's 'iPhone 6' to launch on Oct. 14 as part of 'busy month'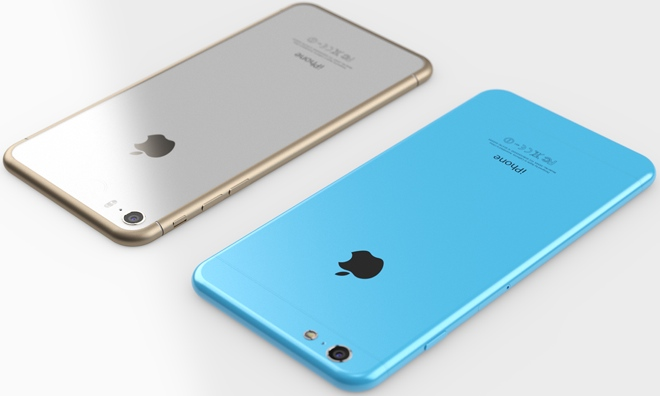 Adding to rumors and speculation surrounding Apple's highly anticipated "iPhone 6" debut, a questionable report on Thursday claims the company will be releasing the handset on Oct. 14, one month after an unveiling in September.
According to a person with knowledge of an Apple Store meeting, MacRumors reports Apple is planning to announce the next-generation iPhone 6 at an event scheduled for Sept. 16, to be followed by an initial rollout on Oct. 14.
Both dates fall on a Tuesday, a day Apple traditionally saves for major announcements, not product releases. For example, last year's iPhone 5s and iPhone 5c debuted at a special event on Tuesday, Sept. 10, while the iPad Air was announced a month later on Tuesday, Oct. 22.
The Oct. 14 date is highly suspect given Apple's track record in launching iPhone products on Fridays, but the source claims Apple wants to push release up earlier in the week due to high consumer demand and access to a more than adequate cache of devices thanks to a huge production ramp-up.
Since the first iPhone debuted in 2007, however, every model has hit store shelves on a Friday save for the iPhone 4, which was released on Thursday, June 24, 2010. Further, the supposed month-long wait between the reported iPhone 6 announcement and sale date is questionable, as Apple usually releases iPhone models one week after a reveal. It also goes against the source's claims of plentiful handset supply.
Thursday's report adds to the growing pile of release date rumors first kicked off in May when German cellular carrier Deutsche Telekom began telling customers to prepare for a Friday, Sept. 19 launch date. The rumor was echoed by Chinese Internet company Tencent in June, but days later a separate report claimed Apple would start sales on Thursday, Sept. 25.
In addition to the iPhone 6, today's report claims Apple will have an "incredibly busy" October, possibly suggesting other product launches. The source failed to elaborate on the comment.
Apple is expected to launch two redesigned iPhone models for the 2014 product cycle — 4.7-inch and 5.5-inch versions — with many anticipating a slimmed-down profile, advanced components like an "A8" processor and possibly more onboard storage. A supposed iPhone 6 logic board leak last week suggested the inclusion of 802.11ac Wi-Fi and NFC support, though the rumor has gone unsubstantiated.
Most recently, a report on Tuesday threw cold water on much-ballyhooed speculation that the iPhone 6 will feature a sapphire display, saying production difficulties are standing in the way of a large-scale rollout.