Alleged 'iPhone 6' logic board claimed to include 802.11ac Wi-Fi, NFC chip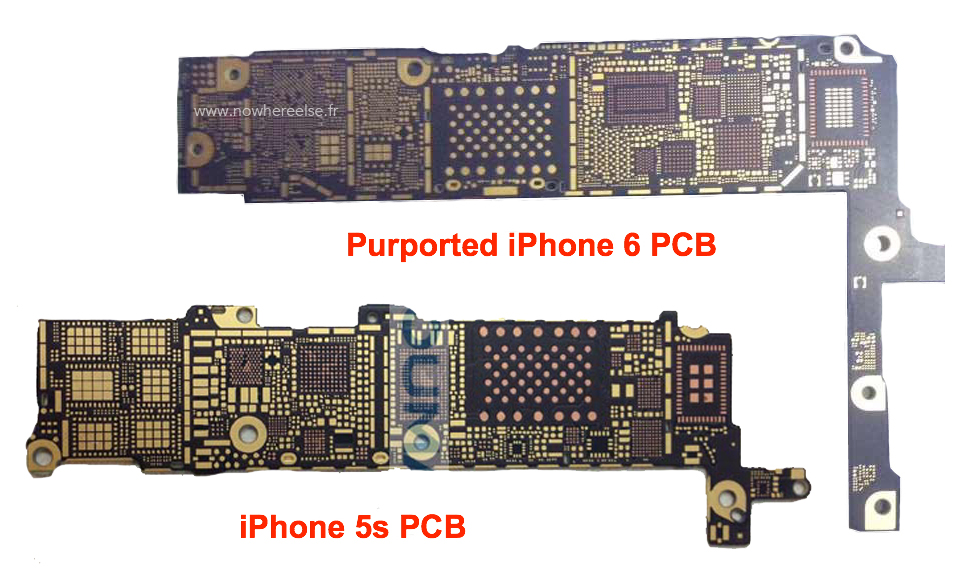 A series of new photos out of China claims to show the logic board for Apple's anticipated "iPhone 6," with information accompanying the pictures alleging that the board includes support for ultra-fast 802.11ac Wi-Fi, as well as near-field communications for potential e-wallet functions.
The alleged "iPhone 6" logic board was shown on Saturday by French site Nowhereelse.fr, which said the source from China who sent the pictures is "particularly reliable." That person claimed that the "iPhone 6" motherboard will feature an NFC chip, as well as a wireless 802.11ac Wi-Fi module, both of which would be firsts for wireless connectivity in Apple's iPhone lineup.
The person also claimed that the reference number for the next iPhone is "N61." The mounting brackets on the pictured board also seem to match up with leaked parts claiming to be from a 4.7-inch "iPhone 6."
The part shown in the picture lacks any included chips, and is just the logic board itself. That means key components, like an anticipated "A8" processor, flash storage, and even the rumored Wi-Fi chip are not actually pictured.
The inclusion of 802.11ac Wi-Fi would bring the next iPhone up to speed with Apple's current Mac lineup, most of which support the next-generation wireless connectivity. Apple began offering support for 802.11ac in June of 2013 when it launched compatible MacBook Air models and a redesigned AirPort Extreme.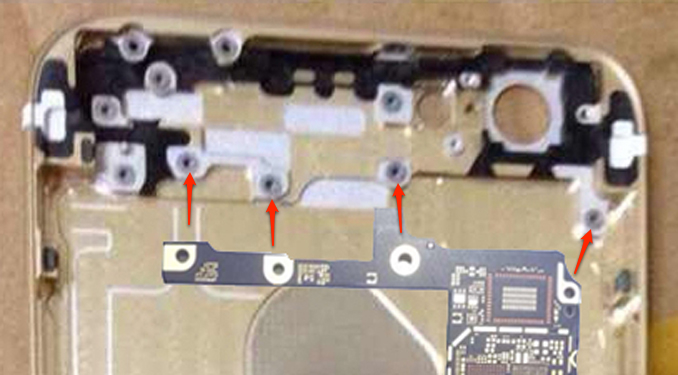 As for near-field communications, Apple has been rumored to adopt NFC support for e-wallet functions for years, but until now the company has instead relied on a combination of Bluetooth and Wi-Fi for short-range functions like iBeacons and AirDrop. This claim is more suspect than 802.11ac Wi-Fi, because of Apple's lack of interest in NFC thus far.
The alleged parts leak joins pictures of flex cables claimed to be for a 5.5-inch version of the "iPhone 6" which leaked online Thursday. Those parts featured control for volume and wake/sleep control, and were also accompanied by a series of SIM trays.
And last week, photos of a "leaked" flex cable containing a Lightning connector, microphone and headphone jack also surfaced online. The overall design of that flex cable was largely similar to that of Apple's most recent iPhones, but had a few key differences including additional grounding plates and circuitry, and an unusually large headphone jack.
Apple's next-generation iPhone is expected to be announced at a media event in September. The company is widely believed to be planning a major redesign of its best-selling handset, and is rumored to offer the device in screen sizes of 4.7 inches and 5.5 inches.