MacBook sticker sellers see sizable sales surge after Apple's 'Stickers' ad airs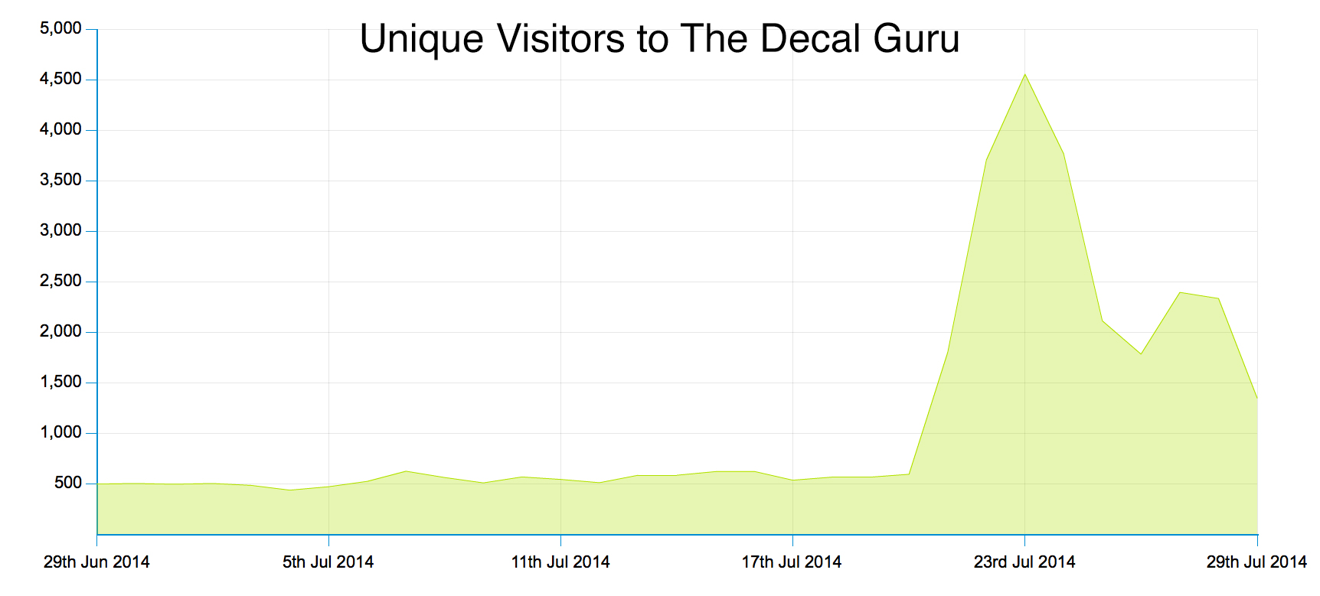 Apple's latest television advertisement — which shows a number of MacBook Airs that have been customized by their owners with fanciful stickers — has reportedly been a boon for shops that sell the vinyl decals, with some receiving four times as many orders as they did before the ad's release.
At least one web-based shop, The Decal Guru, recorded an eight-fold increase in unique visitors to go along with a quadrupling of sales. Independent sellers on Etsy's marketplace have seen similar boosts, according to MacStories.
Being featured in an Apple advertisement has long been profitable for the artists, developers, or brands lucky enough to be chosen. Israeli singer Yael Naim — whose song "New Soul" backed the spot introducing the original MacBook Air — was unknown in the U.S., but hit number 7 on Billboard's Hot 100 chart after that ad came out, for instance.
First unveiled in July, the "Stickers" ad marks the first time Apple has departed from its well-worn strategy of featuring pristine versions of its products. The laptops in the ad are placed on the table by hand and many are scratched or dented, suggesting that they are the personal laptops of Apple employees or customers.
The ad has been well-received, with some suggesting that it could be the first result of collaborations between Apple's own advertising team and record executive Jimmy Iovine, who is thought to exert a high degree of control over advertising for the Beats brand. Beats's "The Game Before The Game" ad for the World Cup, for instance, has recorded some 27 million views on YouTube and was the most popular spot of the World Cup despite the fact that Beats did not pay to sponsor the event.