iOS holds 88% share of enterprise apps, iPad 90% of tablets in Good's business activations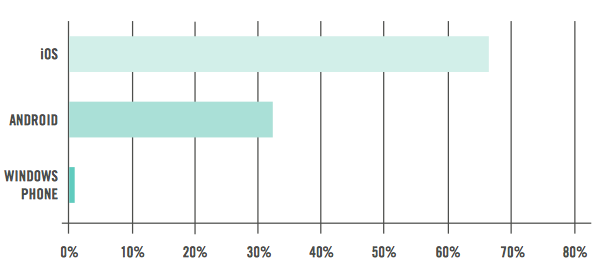 Enterprise mobile services vendor Good Technology detailed in its latest quarterly report that companies continue to overwhelmingly prefer Apple's mobile platform over Android or Windows Mobile alternatives. The firm also noted a jump in government adoption of iPads.
Compared to the Good's previous quarterly report, iPhone continues to account for for 51 percent of activated devices (unchanged from the previous quarter), while iPad accounted for 90 percent of tablets (down 2 percentage points) activated by the more than 5,000 companies using Good's services in the second quarter, giving iOS a 67 percent share of all mobile devices.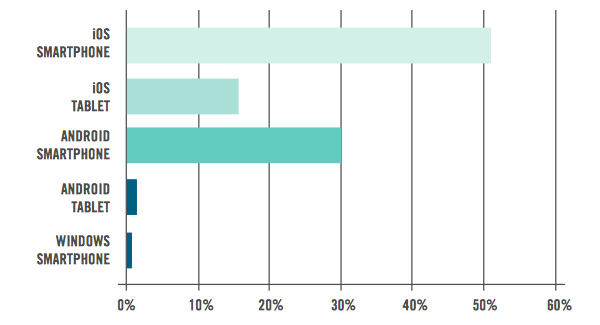 Android phones were up by four percentage points over the previous quarter to account for 30 percent of devices, and gained 2 percentage points in tablets, where all devices using Android combined account for 10 percent of enterprise tablet activations.
"Windows Phone activations remain consistent with the four previous quarters and made up one percent of total activations," the company stated.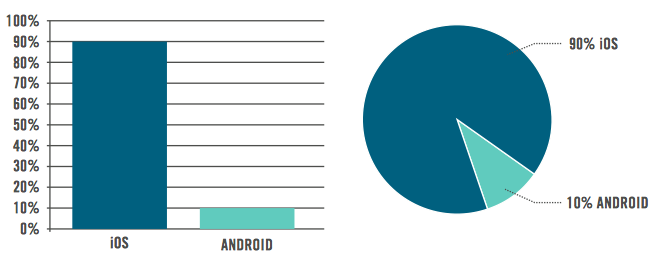 Good also noted that "financial services, business and professional services, manufacturing and high tech all recorded a significant bump in activations quarter over quarter," and that "government and public sector recorded an increase of five percentage points in total iPad activations."
Good provides push messaging, device management and security products for corporate mobile users, serving as an alternative to BlackBerry Enterprise Server. As such, Good supports mobile platforms outside of BlackBerry's own, including Microsoft's Windows Mobile, iOS and Android.
Last fall, IBM acquired MaaS360, a Mobile Device Management platform that competes with MDM offerings from Good, BlackBerry and Microsoft.
Apple aims to change the enterprise with IBM Swift app partnership
Apple's iPad has already begun to disrupt how business is done, having the most significant impact on conventional PCs. New tablet apps are poised to accelerate that shift.

Good cited a report by Forrester noting that "70% of enterprises see providing more mobile support to employees over the next 12 months as a high or critical priority," adding that "we see more spending shift to software for mobile applications and middleware as well as the necessary management solutions to provision and manage mobile applications. At the end of the day, we may talk about mobile devices, but in reality it's all about the apps."
While iOS continues to claim a dominant, 88 percent share of enterprise app activations as observed by Good, Apple has also initiated a partnership with IBM to build new apps designed specifically for business users, leveraging its new Swift programming language.
In Apple's last earnings conference call, its chief executive Tim Cook stated, "we've forged a relationship with IBM to deliver a new class of mobile business solutions to enterprise customers around the world. We're working together to provide companies access to the power of big data analytics right on every employee's iPhone or iPad.
"Using Swift, we will collaborate to bring over 100 MobileFirst apps to enterprise clients, each addressing a specific industry need or opportunity. This is a radical step for enterprise. It opens a large market opportunity for Apple," Cook emphasized. "But more importantly, it's great for productivity and creativity of our enterprise customers."