Apple's Beats makes documentary celebrating 25th anniversary of film 'Do the Right Thing'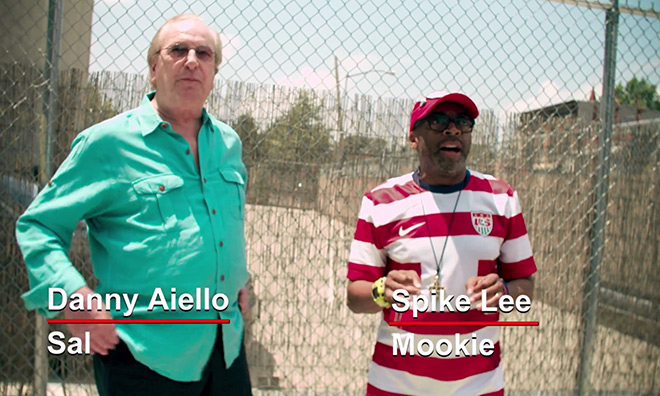 AppleInsider is supported by its audience and may earn commission as an Amazon Associate and affiliate partner on qualifying purchases. These affiliate partnerships do not influence our editorial content.
Beats Music on Thursday published a short 22-minute documentary on Spike Lee's "Do the Right Thing," a landmark film dealing with race in America celebrating its 25th anniversary this year.
The video, titled "Do The Right Thing 25 Year Anniversary: A Beats Music Experience," follows writer, director and star Lee as he tours the two-block area where most of the film was shot. Accompanying the filmmaker is actor Danny Aiello, who won an Academy Award for his portrayal of pizza shop owner "Sal."
As Lee, Aiello and production designer Wynn Thomas make their way through Brooklyn's Bedford-Stuyvesant neighborhood, they stop at a number of spots featured in the 1989 film, offering behind-the-scenes commentary interposed with cutscenes shot at each location. The result yields an interesting look at what has changed, and what has stayed the same, over the intervening 25 years.
Being a Beats Music production, the documentary wraps up with a block party featuring a performance of "Fight the Power" by Public Enemy. The song is closely associated with the film as a full version plays over the opening credits, while snippets are used as a recurring plot device.
A number of celebrities also came out for the bash, including Mos Def, Erykah Badu, Dave Chappelle and Wesley Snipes, among others. As noted by Variety, the video is not merely a celebration of "Do the Right Thing," but is also a vehicle for Beats Music to expand its brand after being purchased by Apple in May.