Ralph Lauren debuts iOS-connected fitness & health tracking Polo Tech t-shirt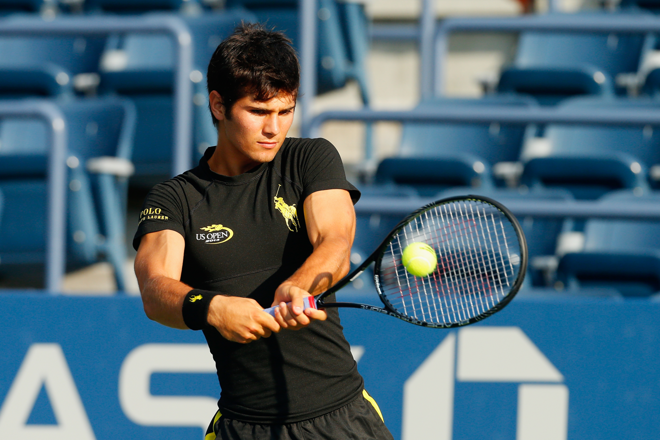 AppleInsider may earn an affiliate commission on purchases made through links on our site.
Legendary fashion house Ralph Lauren is making a big splash in the wearable devices market this week, as a number of ball boys and one player at the U.S. Open Tennis Championships are outfitted with new, iOS-connected nylon shirts that track health and fitness data.
Declaring itself the "first luxury lifestyle brand" to get into the smart apparel market, Ralph Lauren is testing its new "Polo Tech" shirt at the U.S. Open. The Ralph Lauren Polo Tech features sensors knitted into the t-shirt's core, allowing it to read biological and physiological information.
Fashion is of course a key focus for the Flushing, N.Y.-based company, which has made the Polo Tech in "sleek black" with a signature yellow Polo Player logo. The company says the shirt's tight "second-skin fit" helps to enhance both comfort and agility.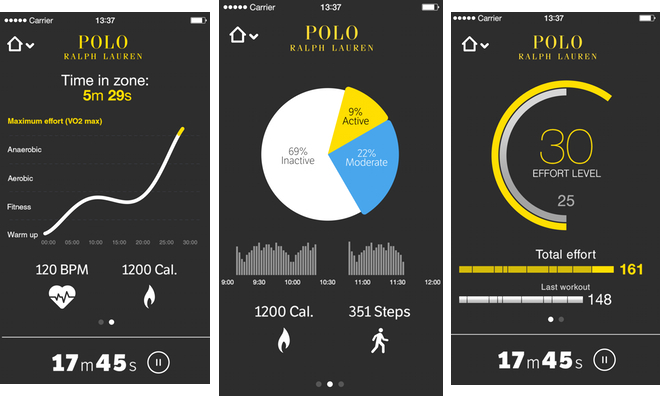 "Ralph Lauren continues to be at the cutting edge of fashion and culture," said David Lauren, senior vice president of Advertising, Marketing and Public Relations. "Our goal is to create and reflect the ultimate lifestyle, and we believe that a healthy and active life is an essential part of that. Ralph Lauren is excited to help lead the industry in wearable technology in this ever-evolving, modern world."
The new smart shirt was developed in partnership with OMsignal, which publicly unveiled its activity tracking shirt technology in May of this year. The Canadian company has a team of experts in neuroscience, sports medicine and engineering who developed the shirts, which connect to smartphones like Apple's iPhone to allow users to get a readout of data.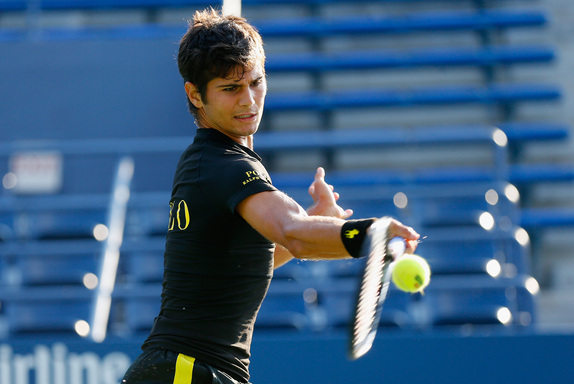 The shirts are interwoven with a set of sensors that track heart rate, breathing rate, breathing depth, activity intensity, steps walked, calories burned, and heart rate variability. Data is transmitted from the shirts' sensors to a small "black box" that users are asked to clip onto their shirt, which in turn relays the information to a companion iOS app via a Bluetooth 4.0 signal.
OMsignal said in May that its black box is good for up to 30 hours of activity tracking between recharges. The shirts themselves are not powered, and they are machine washable — though the black box is merely "water resistant" and will deflect sweat and light rain, though it should not be worn while swimming.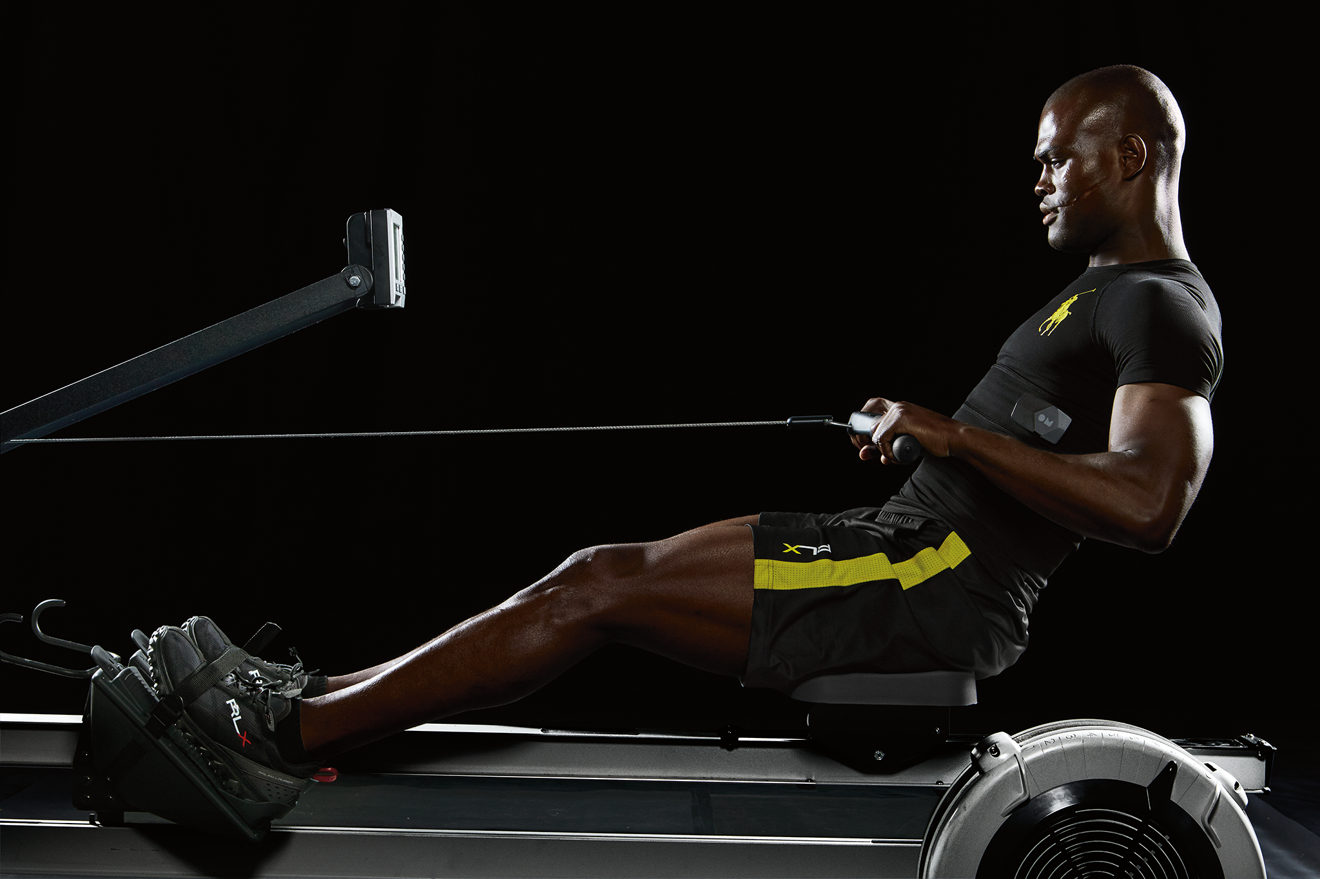 A number of ball boys wearing the new shirts will be joined by Marcos Giron, the No. 1 singles player in the Intecollegiate Tennis Association, who will be playing in his first Grand Slam. Giron will be wearing the Polo Tech during practices, allowing him to track biometrics and make adjustments in real time to his play, form and breathing.
Ralph Lauren sees its new shirt going beyond fitness and athletes and becoming of value to people in everyday life. The final product, which the company expects to launch next year, will focus on users of all ages to "promote general wellness and quality of life," Lauren said.
The company says that the debut of the new Polo Tech at the U.S. Open is the first time a global sporting event is being used to launch a collection of wearable products.
"It was clear from our very first meeting that Ralph Lauren had clarity of mind about the future of fashion tech," said Stéphane Marceau, CEO of OMsignal. "Its legendary Polo brand and unparalleled design and merchandising capabilities make Ralph Lauren a natural partner to bring smart clothing technology into everyday lives."