Omsignal 'smart shirts' move activity tracking from the wrist to the chest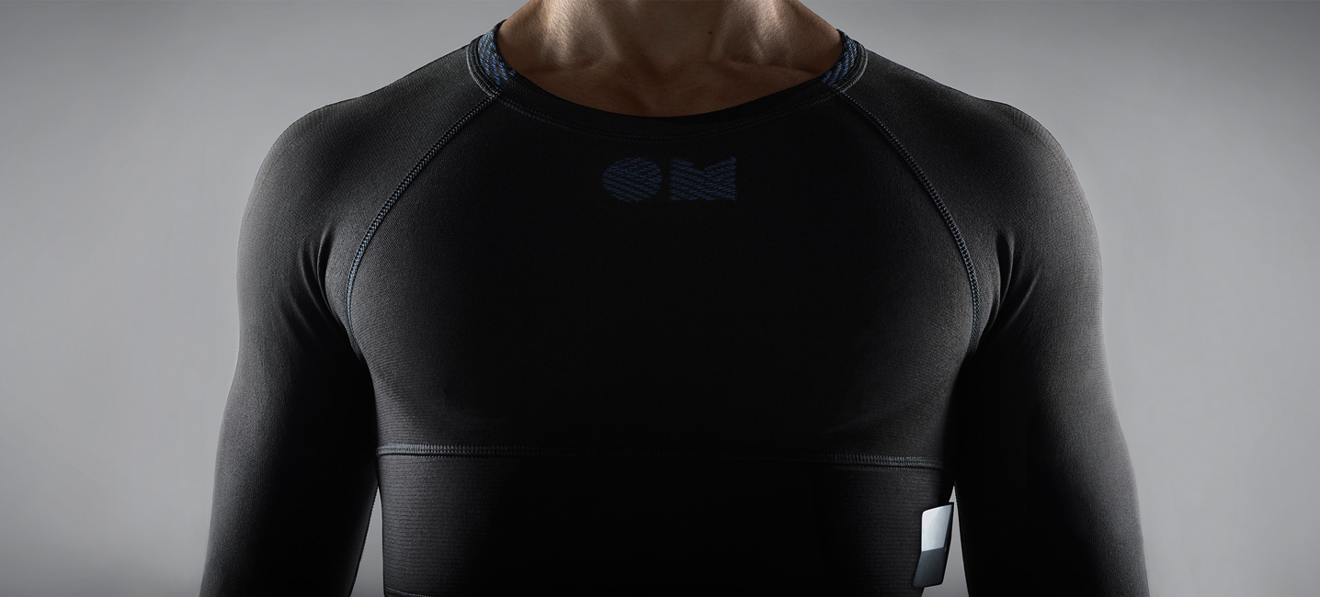 AppleInsider is supported by its audience and may earn commission as an Amazon Associate and affiliate partner on qualifying purchases. These affiliate partnerships do not influence our editorial content.
Fitness buffs and "quantified self" aficionados now have a new, questionably fashionable way to monitor their bodies' status thanks to a new line of compression shirts that come with a network of embedded sensors.
The shirts are interwoven with a set of sensors that track heart rate, breathing rate, breathing depth, activity intensity, steps walked, calories burned, and heart rate variability. Data is transmitted from the shirts' sensors to a small "black box" that users are asked to clip onto their shirt, which in turn relays the information to a companion iOS app via a Bluetooth 4.0 signal.
Vital signs are collated by the app and are tracked by "RPM" and "Fuel" gauges. OMSignal says that the Fuel gauge tells users how much energy their body has left, while the RPM gauge visualizes their current level of focus and physical stress.
While wearing the shirt, the app will alert users when certain parameters run out of healthy norms. Gym goers might receive a notification that their breathing is too shallow, for example, while office workers might be reminded to get up and stretch if they have been sitting for too long.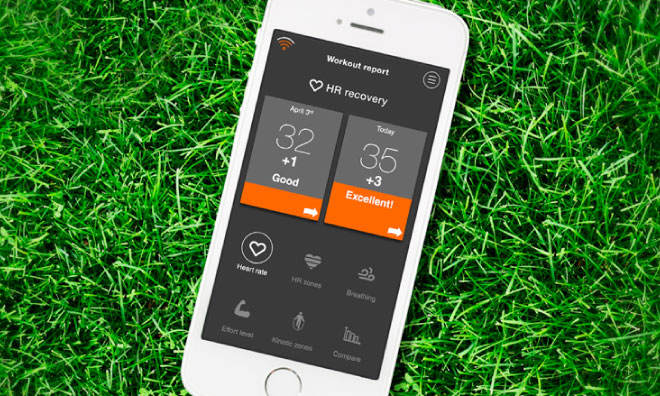 According to OMSignal, the black box is good for up to 30 hours of activity tracking between recharges. The shirts themselves are not powered, and they are machine washable — though the black box is merely "water resistant" and will deflect sweat and light rain, though it should not be worn while swimming.
OMsignal shirts are available for pre-order directly from the manufacturer and are slated to ship this summer. A single long-sleeved shirt and black box set comes in at $199, while sleeveless and short sleeved versions are also available.