Jen Taylor, voice of Microsoft Windows Cortana, prefers to use Apple's iPhone
Actress Jen Taylor, who voiced the the Cortana AI character in Halo games as well as providing the voice of Microsoft's identically named Siri-like assistant for Windows Mobile, actually uses an iPhone.
On Twitter, Taylor recently shared a photo captioned "oh my geez Seattle is beautiful," sent via iOS, as noted by reader @supertino.
iPhone remains more "super useful"
Apple released Siri in 2011, and the feature immediately became a "major force in selling iPhone 4S" as analyst Shaw Wu of Sterne Agee observed.
Google and Microsoft initially mocked Apple's voice assistant. Andy Rubin, then the head of Android development at Google, insisted that he doesn't "believe that your phone should be an assistant" like Siri, while Microsoft's Andy Lees of Windows Phone development was quick to say he didn't think Apple's new Siri was "super useful," indicating his company would avoid having its users speak commands to their phones in public.
Both companies quickly dropped their objections and copied Apple. Google unveiled its Google Now voice assistant the following summer as a feature in 2012's Android 4.1 Jelly Bean, while Microsoft scrambled to release its own Cortana voice assistant for Windows Phone 8.1, which shipped in beta form in April 2014.
Microsoft sought to tie its Xbox Halo "Cortana" character into its long ignored Windows Phone business to garner interest among gamers. In Halo, Cortana is represented as a voluptuously naked female sexual object painted with blue electrical circuits.
In reality, Taylor is an accomplished actress of 41 who has played a series of roles in video games (including the voice of Nintendo's Princess Peach) and on stage, including a portrayal of Eliza Doolittle in a 2012 production of Pygmalion.
Twitter outs iPhone celebrities
Twitter has regularly caught Samsung's paid endorsements with an iPhone instead, from sports celebrities who tweet out its scripted advertisements from their iPhones to occasions where personalities such as Ellen DeGeneres and David Beckham return to using their own iPhone after being paid to pose with an Android product.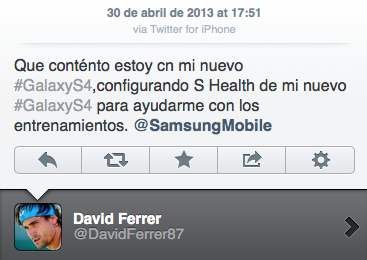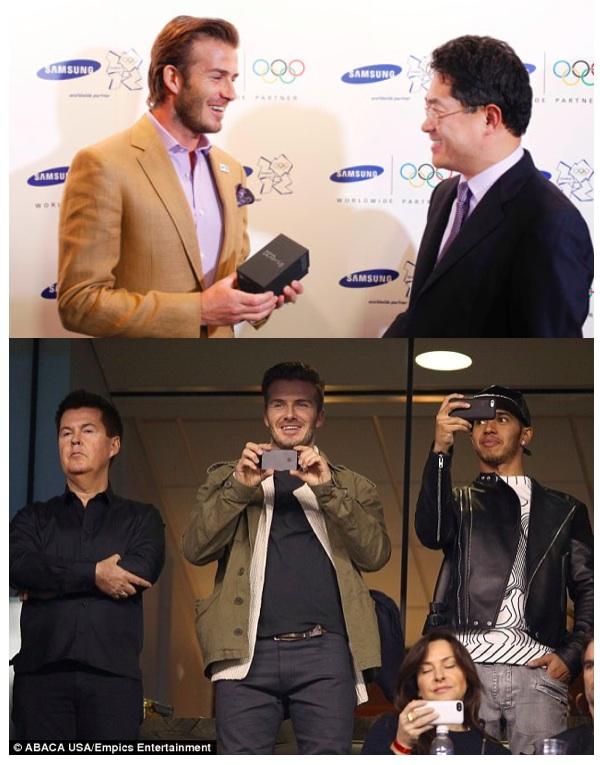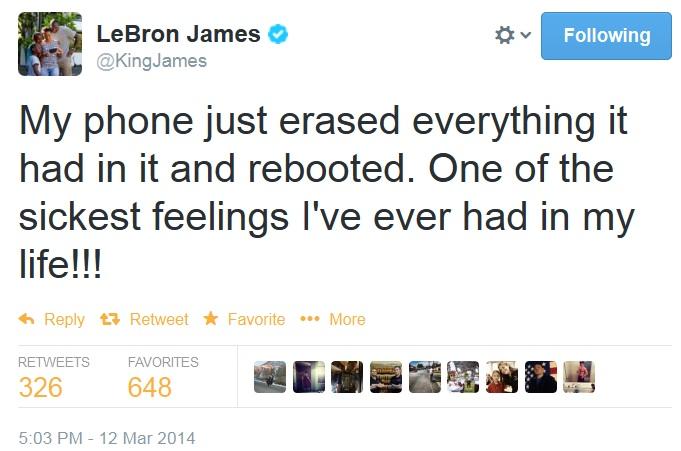 In March, Samsung sponsor LeBron James tweeted out a different sort of message when he complained from his Galaxy Note, "My phone just erased everything it had in it and rebooted. One of the sickest feelings I've ever had in my life!!!"