Apple rolls out new iCloud storage pricing plans, tops out at 1TB for $20 per month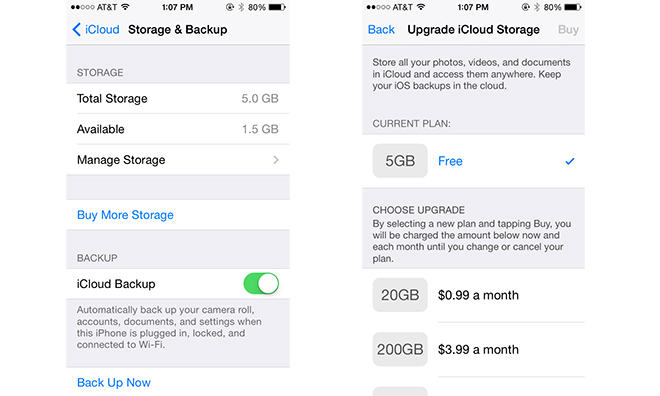 Following the unveiling of official pricing tiers for its iCloud storage plans, Apple on Wednesday took the new plans live, offering users up to one terabyte of space for $20 per month.
The new tiers, outlined in a post to Apple's website on Tuesday, range from 5GB to 1TB of online storage space and can be purchased now via the iCloud settings menu on any connected iOS device.
As previously reported, Apple is carrying over the free 5GB tier that will join options 20GB for 99 cents per month, 200GB for $3.99 per month, 500GB for $9.99 per month and 1TB for $19.99 per month.
Apple first announced the new iCloud storage options at this year's WWDC in June, but did not solidify pricing until yesterday.
The new iCloud tiers go hand-in-hand with Apple's upcoming iCloud Drive cross-platform file storage and sharing service that will go live with the launch of OS X 10.10 Yosemite. Like competing systems from Dropbox and Google, iCloud Drive allows users to store and sync data across Mac, iOS and Windows devices, with added support for advanced features like document editing and tagging.