Apple debuts iCloud Drive for OS X, brings file storage and sharing across devices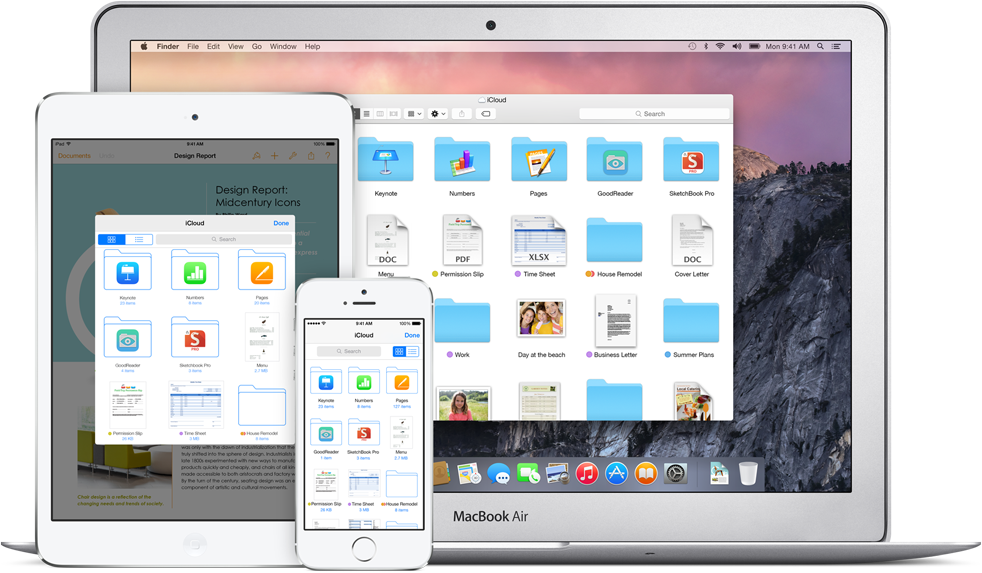 As one of the first major features announced for OS X 10.10 Yosemite at WWDC 2014, Apple introduced a new service called iCloud Drive that allows users to store and share documents in the cloud.
With iCloud Drive, users can store files and folders — with tags — and sync documents across all Macs, allowing for universal search directly from Finder. Apps that plug into the service receive their own folders that can be accessed and synced across multiple platforms.
While the service smacks of popular cloud storage service Dropbox with a drag-and-drop interface, iCloud Drive brings productivity features like document editing and tagging. In addition, content can also be swapped between compatible apps from the iCloud Drive window on all platforms.
At launch, iCloud Drive will work with machines running OS X, iOS and Windows, meaning the service will be a truly cross-platform feature.