As iPhone 6 units are smuggled in 'Twinkie boxes,' Chinese government says regulatory approval coming soon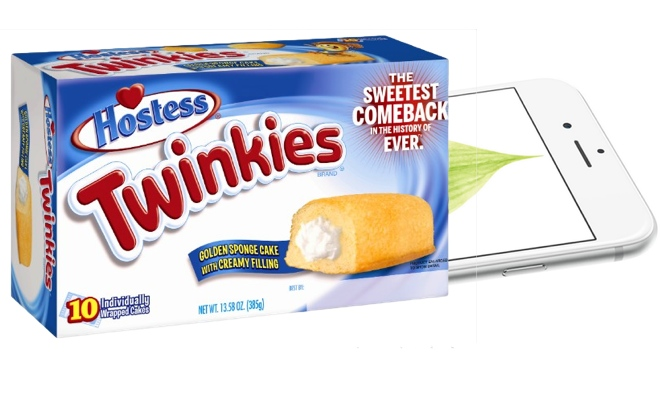 AppleInsider is supported by its audience and may earn commission as an Amazon Associate and affiliate partner on qualifying purchases. These affiliate partnerships do not influence our editorial content.
The Chinese government reportedly signaled on Tuesday that Apple's iPhone 6 and iPhone 6 Plus will soon be granted regulatory approval, potentially putting to a stop the massive — and unique — smuggling efforts currently underway to satisfy demand.
Appearing on CNBC Tuesday morning, reporter Eunice Yoon said that just hours ago, the Chinese government said the review of the license for the iPhone 6 would be "completed soon." That, she said, has helped to temporarily drive down prices for Apple's new handset on the black market, with locals believing that sales through official channels could begin.
Currently, the iPhone 6 is selling for about $1,900, while the iPhone 6 Plus is said to be going for around $3,250 U.S. The most popular colors are gold and space grey, which according to Yoon are commanding up to a $500 premium in unauthorized sales.
And while Chinese customs are cracking down on illegal imports of the iPhone 6, smugglers have been getting creative to earn a profit.
To this end, Yoon said the black market has turned to Chinese equivalent of Twinkies, with smugglers removing the localized yellow sponge cakes from their packaging and stacking iPhone 6 units inside.
Other ways of smuggling the iPhone 6 are said to include placing them in coffee tins and toothpaste boxes.
Profiteers have been flooding Apple Stores in America, buying unlocked, unsubsidized iPhone 6 and iPhone 6 Plus units to smuggle back to China at huge markup. Strangely, last year Apple was able to obtain the proper certifications for the iPhone 5s and iPhone 5c on launch day, but this year the company has hit a snag with Chinese regulators.
A report last week claimed Apple had received one of two Chinese regulatory certifications to start sales in the country, but a firm date has yet to be announced. Apple has been mum on the issue, but it's been claimed that the company missed its internal launch target for debuting the iPhone 6 in China.