Samsung warns of massive 60% decline in profits for Q3, cites stiff smartphone competition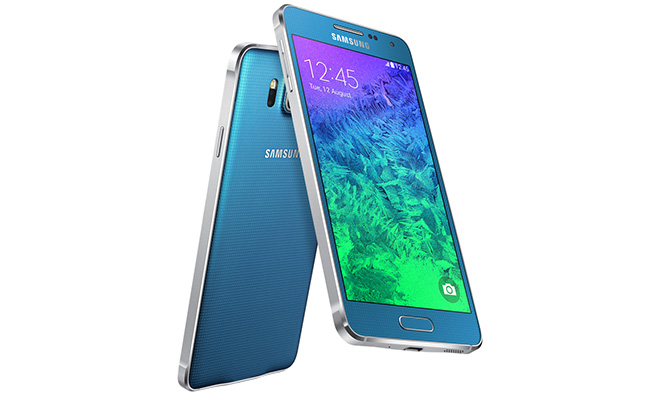 Apple rival Samsung on Tuesday warned investors of an upcoming slide in quarterly profits that could amount to a 60 percent decline from the same time last year, blaming the slump on a squeeze in both high and low ends of the mobile phone sector.
According to Re/code, Samsung Electronics said in a note to investors that it plans to report an operating profit of $3.8 billion for the third quarter of 2014, foreshadowing what could be the company's biggest earnings drop in five years.
Compared to the same three-month period last year, the Korean tech giant's expected profit represents a decline of nearly 60 percent. As noted by the publication, the $3.8 billion number is far short of analyst expectations, which according to Reuters stands at an average of $5.2 billion.
Samsung blames reduced profits to increased high- and low-end competition in the smartphone market, a decline in display shipments and unexpectedly low demand for television products.
As for the smartphone sector, Samsung said shipments have increased compared to previous quarters, but profit margins are down as the company gets squeezed on both ends by low-cost handsets from the likes of Xiaomi and flagship devices like Apple's latest iPhone models. High-margin devices like the Galaxy S5 have seen lower-than-normal shipments, while overall average selling prices are down, the company said. Specific shipment numbers were not offered.
According to analysts, Apple effectively blocked out Samsung's big-screen smartphone niche at the top-end with the iPhone 6 and 6 Plus for the quarter ending in September. Apple's latest releases are the biggest iPhones to date and, with the 5.5-inch iPhone 6 Plus, mark an entry into the so-called "phablet" game where the Galaxy lineup has gone nearly uncontested for years.
To cope with heightened competitive pressure, Samsung said it plans to grow marketshare going into the fourth quarter with new devices like the Note 4 and entry-level options tailored for burgeoning markets. Of special interest to all smartphone makers is the booming Chinese market, in which Samsung has reportedly lowered pricing to stay relevant. Chinese buyers have shown healthy interest in Apple's iPhone 6 and 6 Plus, however, with the handsets supposedly notching two million preorders in their first six hours of availability. Current estimates see swelling demand with well over four million reservations.
Aside from lower smartphone margins, Samsung also pointed to lower-than-expected seasonal television pricing, a shortened summer sales period and increased marketing expenditure as reasons for the third quarter drought.
Looking forward, Samsung is cautious about fourth quarter performance, while insiders claim the company's electronics division may undergo a major restructuring in attempts to diversify beyond a reliance on smartphones, reports The Wall Street Journal. Citing analyst reports, the publication said Samsung's memory chip business may outperform its mobile arm later this year. The last time such a scenario played out was in since 2011.