Apple introduces redesigned iTunes Store to iTunes 12 beta testers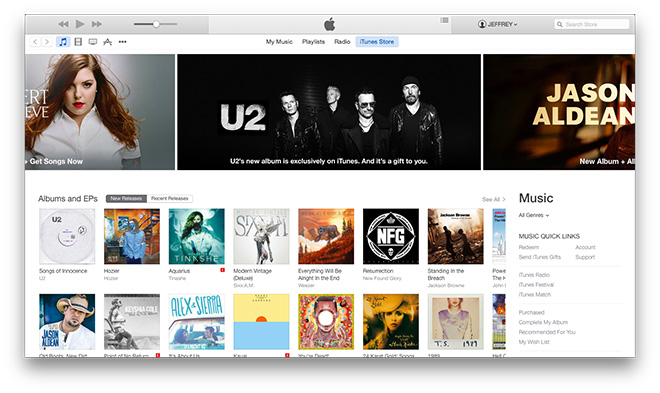 Ahead of an expected OS X Yosemite debut next week, Apple on Friday rolled out a revamped iTunes Store for beta testers using iTunes 12 on the next-gen operating system, revealing a reworked user interface more in line with the flat aesthetic the company is moving toward.
The new iTunes Store assets, which are slowly rolling out to iTunes 12 beta testers, feature a "flat" look inspired by Apple's upcoming OS X 10.10 Yosemite operating system, which is expected to launch at a special media event next week.
As seen in the included screenshots, the new user interface mirrors Apple's initial iTunes 12 beta, which itself draws inspiration from a spartan aesthetic first introduced in iOS 7.
The most apparent change is a departure from the previous iTunes Stores' three-dimensional landscape, which incorporated copious use of shadows to create a sense of depth. For example, the homepage carousel is no longer a jukebox-style collection of cards that appears to "swing" out of frame when browsing, but instead holds side-scrolling content panes.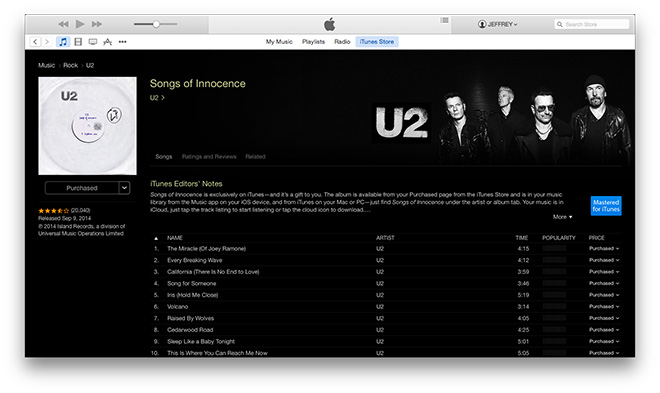 The new digital storefront is also nearly devoid of volumetric graphics, with image panes and thumbnails separated by crisp, clean lines overlaid on top of solid colors. In most places, the old grey shading is replaced by white, offering a more open feel to the UI, much like Apple's most recent iOS 8 app updates.
Gradients are used in certain places, such as the specially designed John Legend artist page seen below, but for the most part Apple has opted for one-shade backgrounds. This results in a bold interface that makes multi-colored content "pop."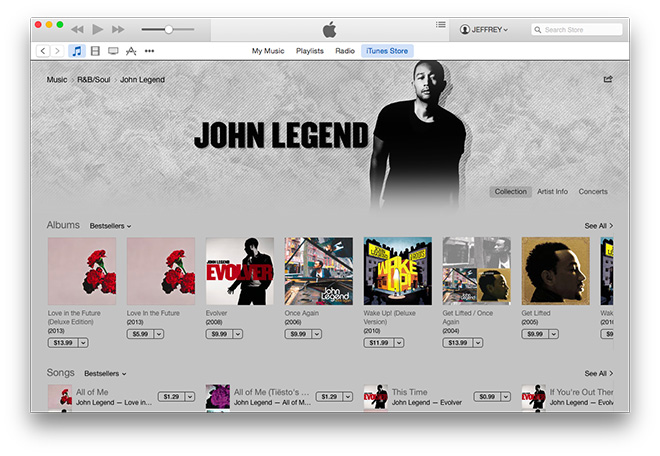 Currently, the flattened design carries over to Music, Movie, TV Show and App pages.
Many anticipate Apple to launch iTunes 12 alongside OS X 10.10 Yosemite at an Oct. 16 media event expected to include new iPad and iMac hardware. The company will stream the event and AppleInsider will also be covering the day's announcements live starting from 10 a.m. Pacific, 1 p.m. Eastern.