Walgreens memo suggests Apple Pay mobile payments with iPhone 6 could launch Saturday, Oct. 18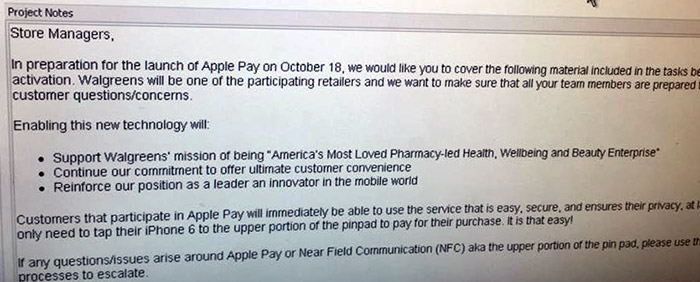 The largest pharmacy chain in the U.S., Walgreens, has allegedly sent out an internal corporate memo asking employees to prepare for the launch of the iPhone 6-based Apple Pay service next Saturday, Oct. 18.
The letter allegedly sent to Walgreens store managers, published by MacRumors, simply refers to "the launch of Apple Pay on October 18." It does not indicate whether Apple plans to launch its payment service across the U.S. on that same day, or if Walgreens itself is planning a coordinated rollout for that Saturday.
Two days prior to that, Apple is set to hold a keynote presentation where it is expected to unveil its next-generation iPads and potentially other new hardware. It's also expected that the company will shed more light on the release of iOS 8.1, which is expected to enable Apple Pay functionality for the iPhone 6 and iPhone 6 Plus.
The purported Walgreens memo notes to store managers that Apple Pay is "easy, secure and ensures their privacy." It also states that customers will "only need to tap their iPhone 6 to the upper portion of the pinpad to pay for their purchase."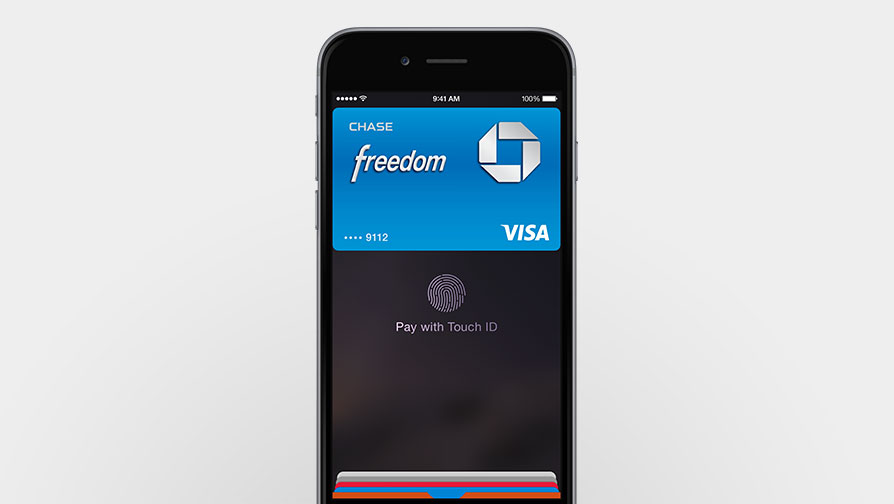 Walgreens is a significant partner for Apple, as it is the largest drug retailing chain in the U.S. The company operates more than 8,000 stores in all 50 states.
Stores like Walgreens and others will be able to support Apple Pay easily, as Apple's payment system relies on established near-field communications technology that is already widely adopted for other mobile payment services. Apple Pay, however, brings the iPhone 6 Touch ID fingerprint scanner into the fold, improving security for authorizing transactions.
For its part, Apple has pledged to launch Apple Pay in the month of October, but did not give a specific launch date. The near-field communications technology required to allow Apple Pay is only found in the company's latest iPhone 6 models released in September.