How to place and answer iPhone calls on your Mac with OS X Yosemite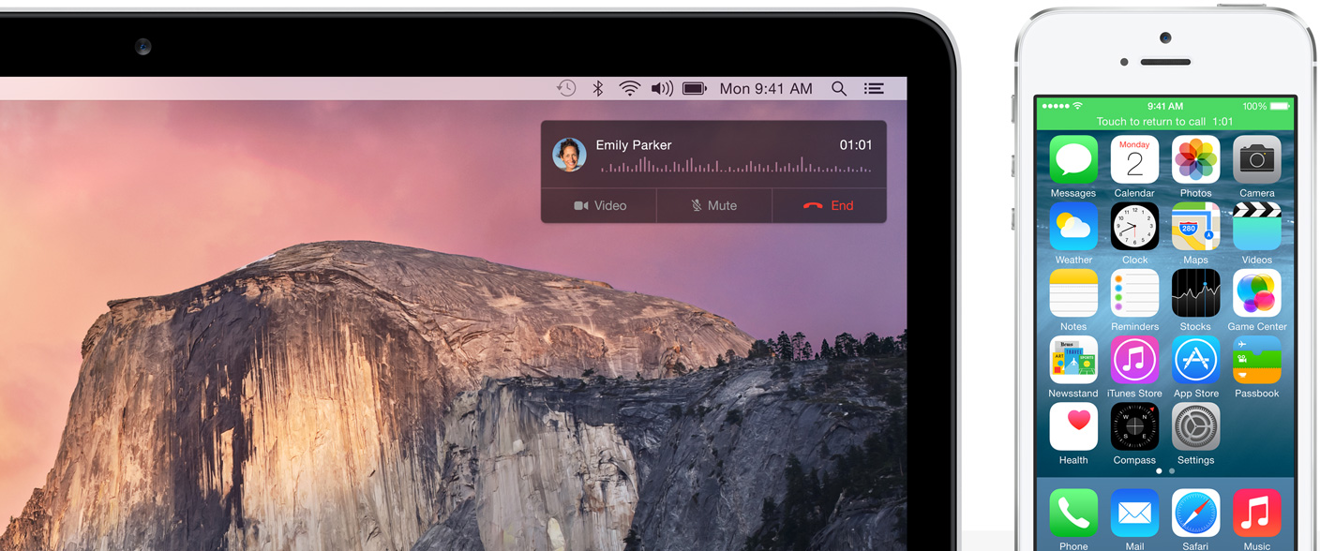 With Apple's newly released OS X Yosemite and iOS 8, users can be alerted to incoming calls to their iPhone on their Mac, and even answer a call and carry a conversation through their Mac in a simple, seamless process.
Phone calling in Yosemite requires an iPhone with iOS 8 and an activated carrier plan. Both the Mac and the iPhone must use the same Apple ID for the system to automatically work.
Phone calls in Yosemite actually work through the FaceTime application. As a result, users must ensure they are signed in to their Apple ID for FaceTime calls on both their iPhone and their Mac, and both devices must also be connected to the same Wi-Fi network.
Placing phone calls in Yosemite works systemwide. That means users can initiate a call through the Contacts app, through the FaceTime app, or even by selecting a phone number in plain text or on a website.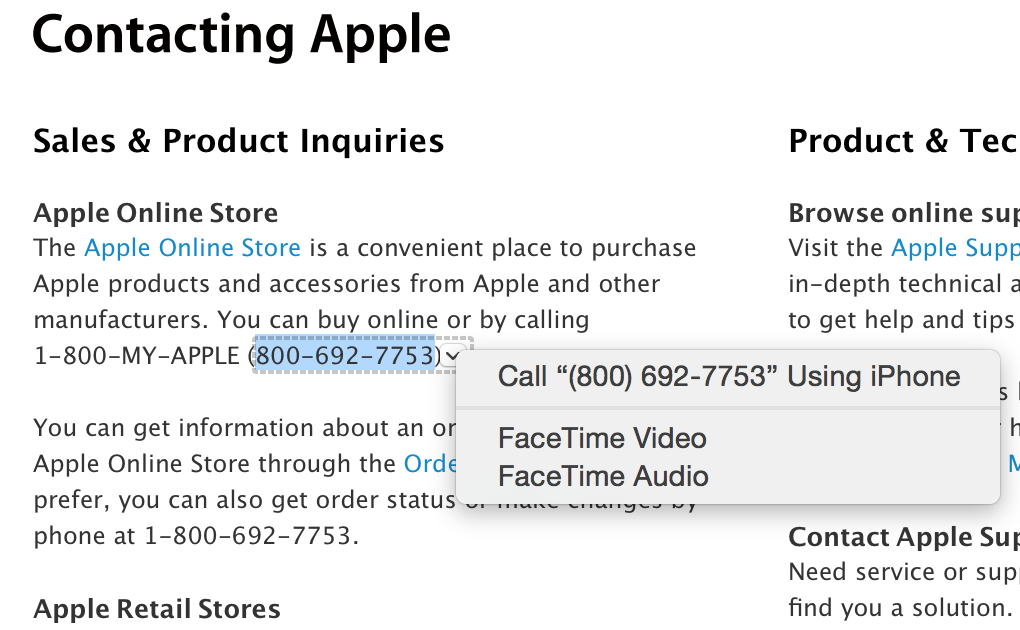 Instructing Yosemite to dial the chosen number will automatically initiate the call. The user has no need to do anything with their iPhone, and the call itself will be routed through their Mac, including audio output and microphone input.
The call is handled by default in speakerphone mode, but if a user has headphones and a mic inserted into their Mac, those will work as well.
Answering a call on your Mac running Yosemite is even easier. A ringtone will play and an accompanying notification appears in the upper right side of the screen.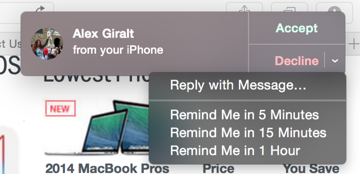 From here users can choose to accept the call, which automatically routes it through the Mac, or they can decline it with the usual options of replying with a message or setting reminders.
When a user is in a call, the iPhone displays a green bar at the top of the display showing the current call time. The bar can be tapped to pull up detailed call information or control the call directly from the iPhone.

Missed call alerts are also displayed accordingly through Notification Center in Yosemite.
Phone calls through Yosemite will not work if the iPhone has Wi-Fi Calling enabled. And the Cellular Calls option can be disabled on Yosemite through the settings of the Mac FaceTime application.
Phone call routing isn't restricted to Yosemite, as both the iPad and iPod touch can also be used to answer calls. Here the process works the same as on the Mac, automatically handling the call in speaker mode and routing audio output and mic input through the connected device on which the call was answered. Missed call alerts are also displayed across devices.
iPad and iPod touch calling can be disabled by going into the iOS Settings application, choosing FaceTime, and turning off the option for iPhone Cellular Calls.