Apple Pay is online, too: Apple Store, others apps accept Touch ID for authorizing purchases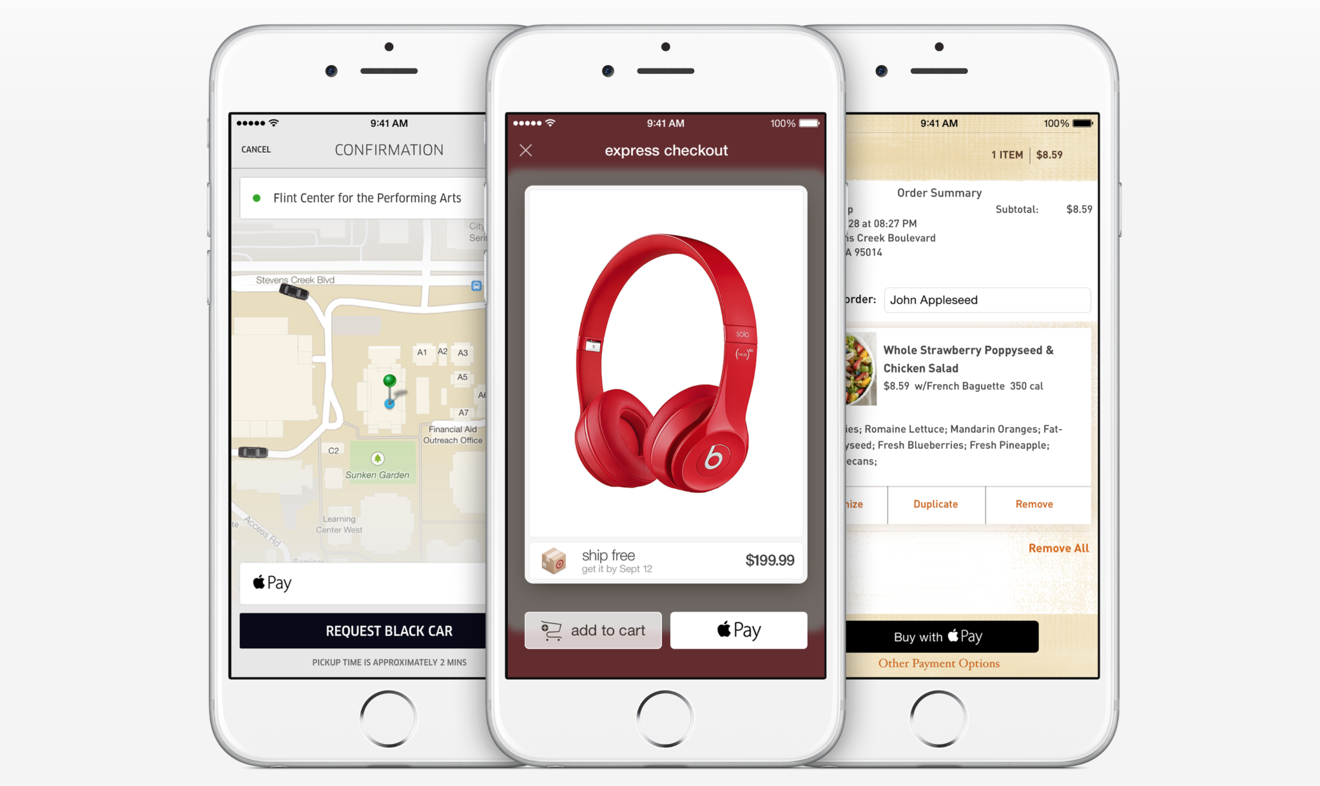 The official Apple Store application was updated on Monday with support for one-touch checkout using Apple Pay and Touch ID, marking the start of the online purchasing capabilities of Apple's new digital wallet service.
The official Apple Store application was updated on Monday, adding easy one-touch checkout capabilities with Apple Pay. Unlike with Apple Pay at brick-and-mortar stores, the online-only component does not require the NFC chip found in the iPhone 6 and iPhone 6 Plus, and will also be compatible with thew new iPad Air 2 and iPad mini 3.
Apple has promised a number of day-one supporters of Apple Pay within their official iOS applications, and accordingly those updates began to arrive on the App Store Monday afternoon. Among the first to be updated with support were Hotel Tonight, OpenTable, and Uber.
Other applications advertised with day-one support for Apple Pay are: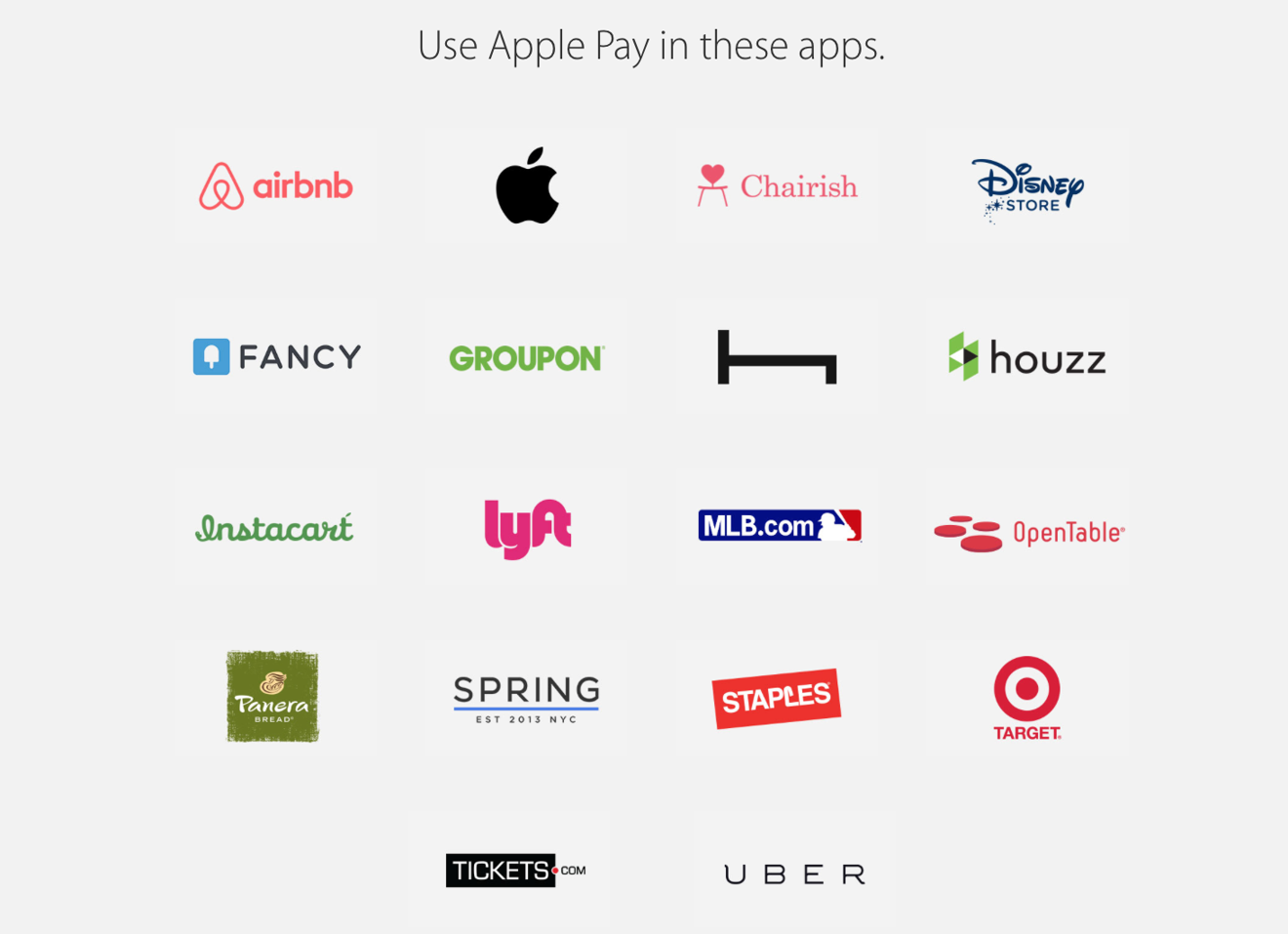 And the following companies are also advertised to add Apple Pay support to their official iOS applications before the end of 2014:
Eventbrite
Jack Threads
Levi's Stadium
Sephora
Starbucks
StubHub
By leveraging Apple Pay, these applications will be able to automatically tap into the credit cards a user may have scanned into Passbook on their iPhone 6 or iPhone 6 Plus.
At brick-and-mortar stores, Apple Pay utilizes the NFC chip found inside Apple's latest-generation iPhones to allow tap-to-pay functionality. Support is available at launch in over 220,000 locations across the U.S.
As for supported credit cards, Apple Pay participating banks are at the moment:
American Express
Bank of America
Capital One
Chase
Citi
Wells Fargo
Later this year, support for Apple Pay will be added by:
Barclay Card
Navy Federal Credit Union
PNC
USAA
US Bank