Tour Apple Inc's spaceship Campus 2 in extended aerial video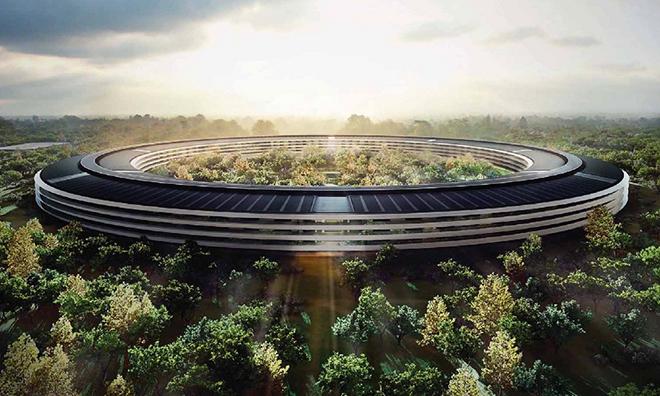 See the rapid progress being made at Apple's "spaceship" Campus 2 project site in Cupertino, California in our exclusive aerial tour of the site and the company's nearby existing Infinite Loop campus headquarters.
Granted final approval just one year ago, Apple's Campus 2 project is rapidly moving toward its occupancy goal of 2016.
Apple's cofounder Steve Jobs unveiled the huge project in 2011, noting that the central 2.8-million-square-foot "spaceship" structure would house 12,000 employees, surrounded by bucolic landscaping including orchards of fruit trees and other greenery, featuring open space and walking paths to reclaim most of the 150-acre plot previously covered by asphalt parking lots.