MasterCard pushes Apple Pay with new 'Priceless Surprises' TV ads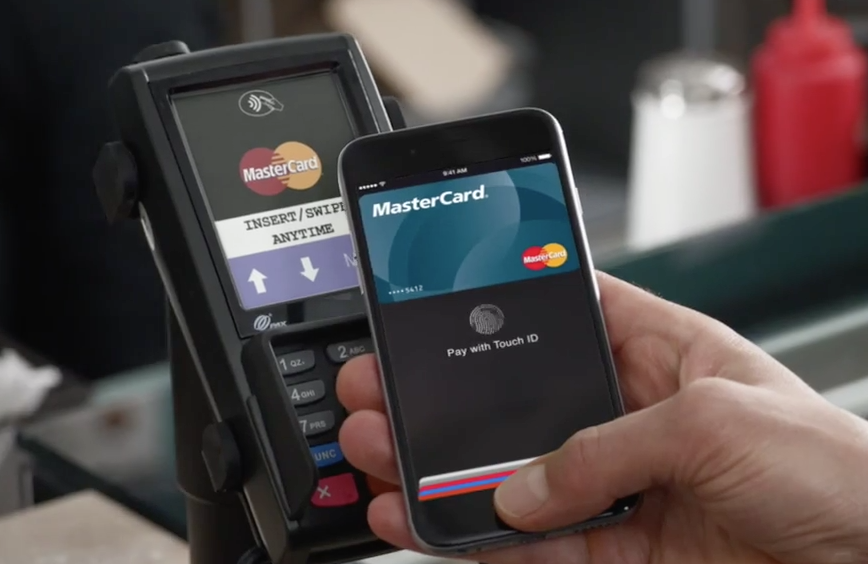 The first television commercials spotlighting Apple Pay did not come from Apple itself, but from launch partner MasterCard, which is running baseball-themed ads hyping the launch of the new iPhone 6-based tap-to-pay system.
During the first game of the Major League Baseball World Series on Tuesday, MasterCard ran a pair of commercials focusing on its integration with the newly launched Apple Pay service. MasterCard is using Apple Pay to help push its its ongoing "Priceless Surprises" promotion, which makes customers eligible to win a variety of prizes every time they use their MasterCard.
In the commercial, MasterCard notes that the launch of Apple Pay enables "more ways" for its cardholders to enter the contest, which runs through the end of the year. Given that the Apple Pay-focused ads aired during the World Series, MasterCard spotlighted baseball-themed prizes, including fans winning surprise meetings with Hall of Famers Tommy Lasorda and George Brett, and recently retired great Mariano Rivera.
One of the commercials notes that iPhone 6 and iPhone 6 Plus owners can even use Apple Pay to make purchases while at a World Series game. The respective stadiums of both participating teams — the Kansas City Royals and San Francisco Giants — are both accepting concession item purchases with Apple Pay.
One of the prizes for the ongoing contest offers a trip for two to a 2014 or 2015 MLB World Series game. Other non-baseball prizes include a trip to the 57th Annual Grammy Awards next February, a trip to the 2015 Food Network South Beach Wine & Food Festival in Miami, and a trip to the Arnold Palmer Invitational in Orlando.
Apple Pay launched on Monday with the release of iOS 8.1. For now, the tap-to-pay retail functionality is exclusive to the iPhone 6 and iPhone 6 Plus, though support will also be included with the Apple Watch, set to launch in early 2015.
Along with MasterCard, credit card providers Visa and American Express are also Apple Pay launch partners. Participating banks include American Express, Bank of America, Capital One, Chase, Citi, and Wells Fargo, with support coming later this year from Barclaycard, Navy Federal Credit Union, PNC, USAA, and U.S. Bank.
MLB ballparks are joined by 220,000 stores across the U.S. that currently support iPhone 6-based payments. More retailers, as well as international availability, are said to be forthcoming.