Unboxing Apple's new iPad Air 2, with Smart Case & Smart Cover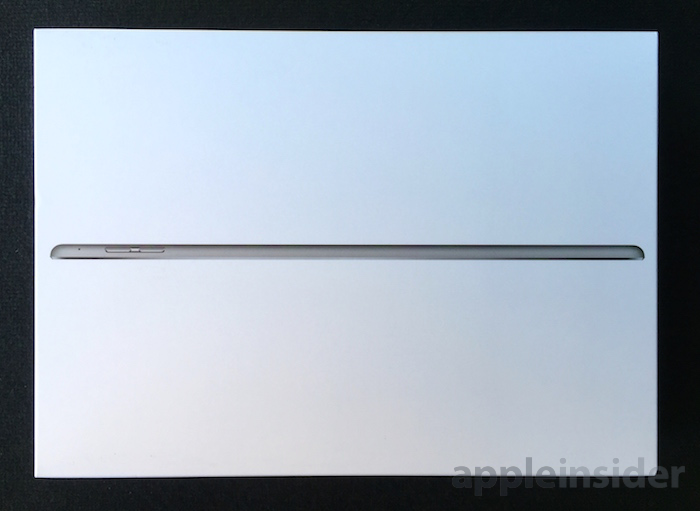 Apple's latest iPad Air 2 is super fast, super slim and incorporates the same Touch ID and Secure Element as iPhone 6, enabling secure Apple Pay transactions within apps. Here's what it looks like naked, and in Apple's custom Smart Case and Smart Cover.
The iPad Air 2 box ships is emblazoned with the slim profile of the tablet, which at 6.1mm (.24 inch) is now as thin as an iPod touch.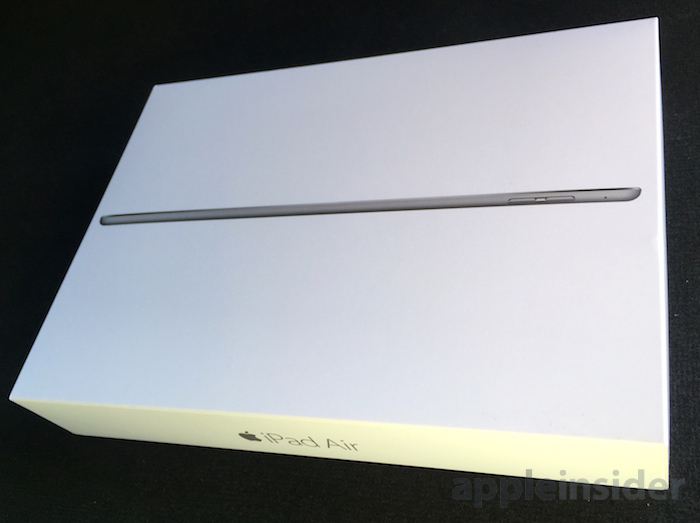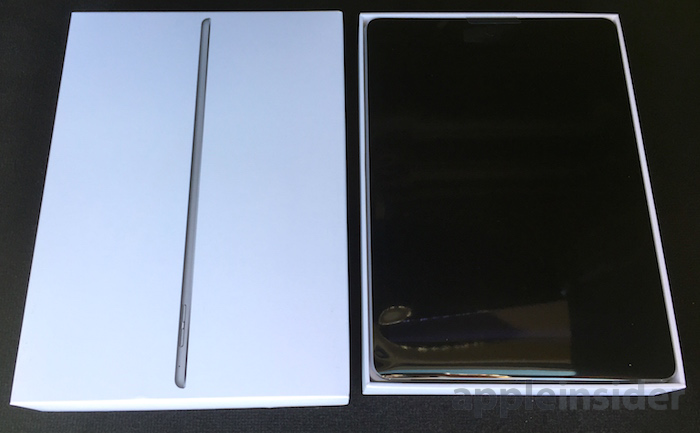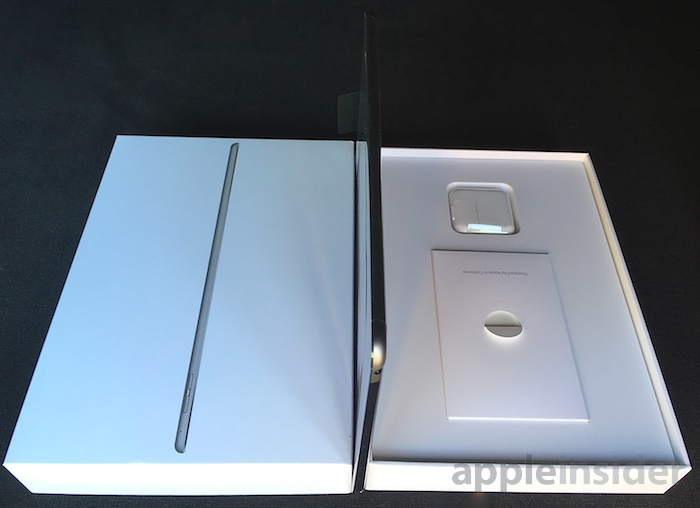 The box itself hasn't changed much; it's still larger than necessary, as all it contains is the super slim tablet supercomputer, a USB Lightning cable and an iPad power block for quick charging.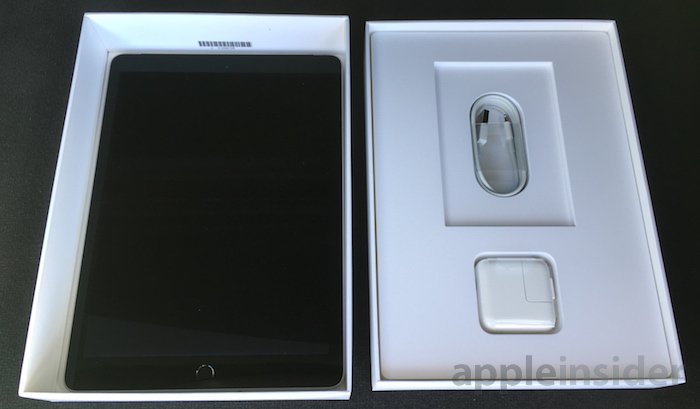 Pulled from the box, the new Air 2 is light (437g for the WiFi version, 444g for the cellular variant) and feels perfectly slim, thinner than a pad of paper. It feels like an electronic clipboard designed to digitize tasks for mobile workers, as analyst Ben Bajarin has astutely described.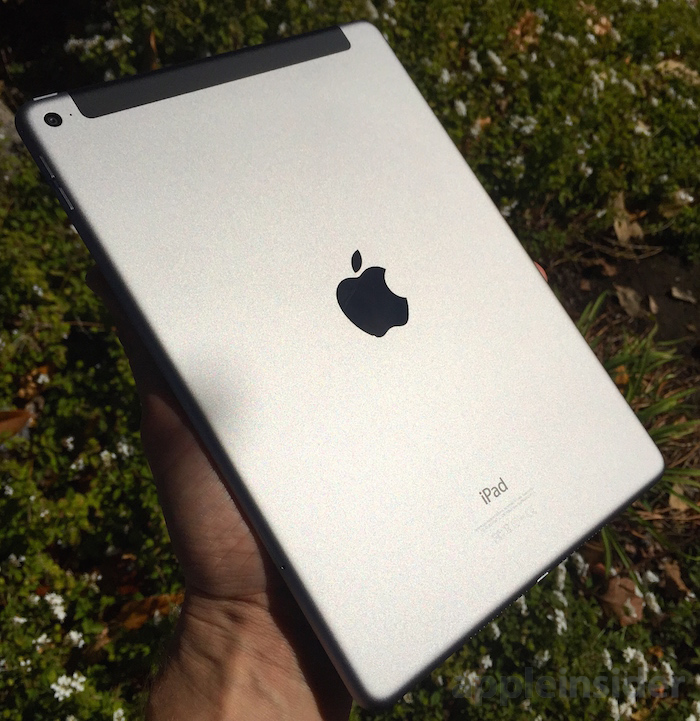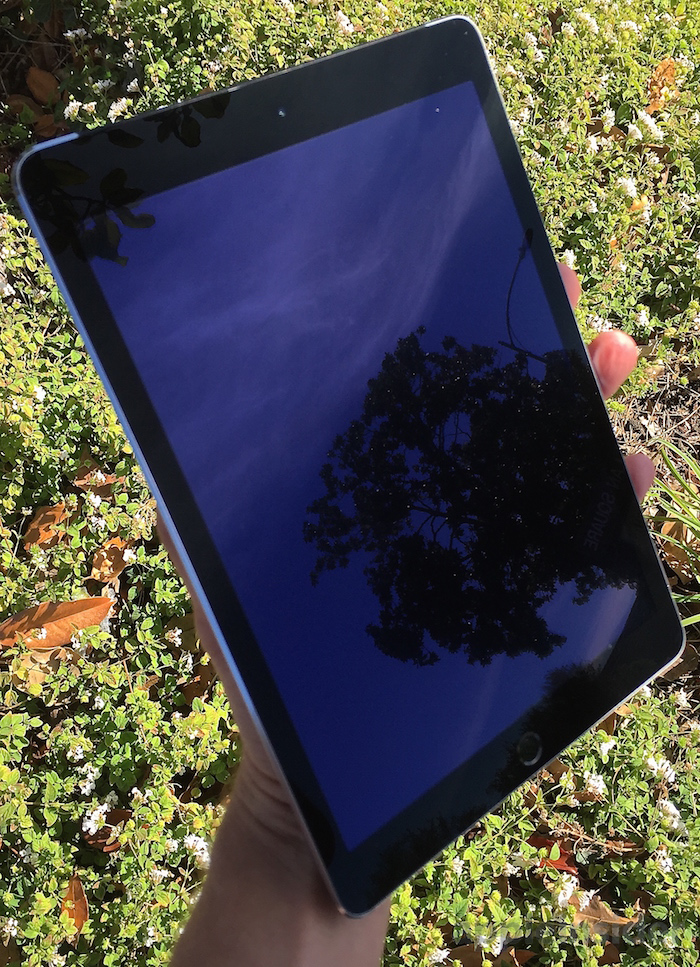 There's few external surprises; the flush Touch ID works just as on an iPhone. There's a centered Lightning port with speaker holes on either side along the bottom, and customary volume and power buttons (but no physical switch for locking orientation, now that you can easily do that via iOS' Control Center).
Smart Case & Smart Cover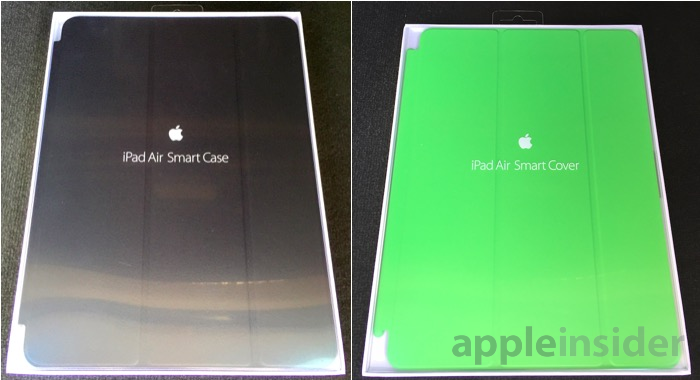 As with previous models, Apple offers an optional Smart Case (black shown below) which covers the backside and wraps around to magnetically flip over the face, or alternatively a Smart Cover, which snaps onto the side magnetically, leaving the rear exposed but protecting the front.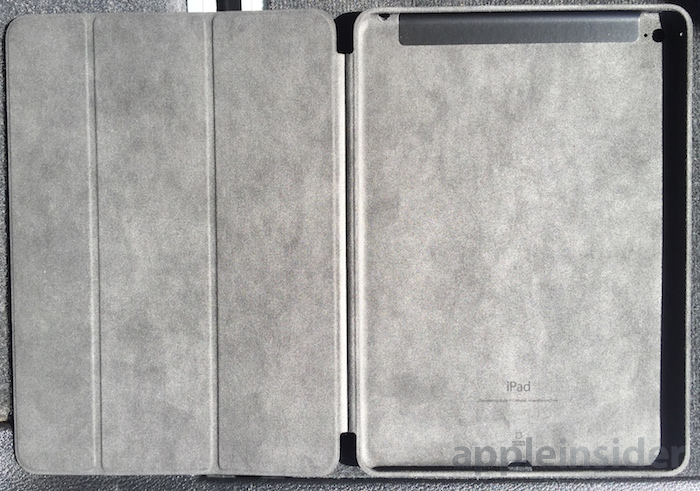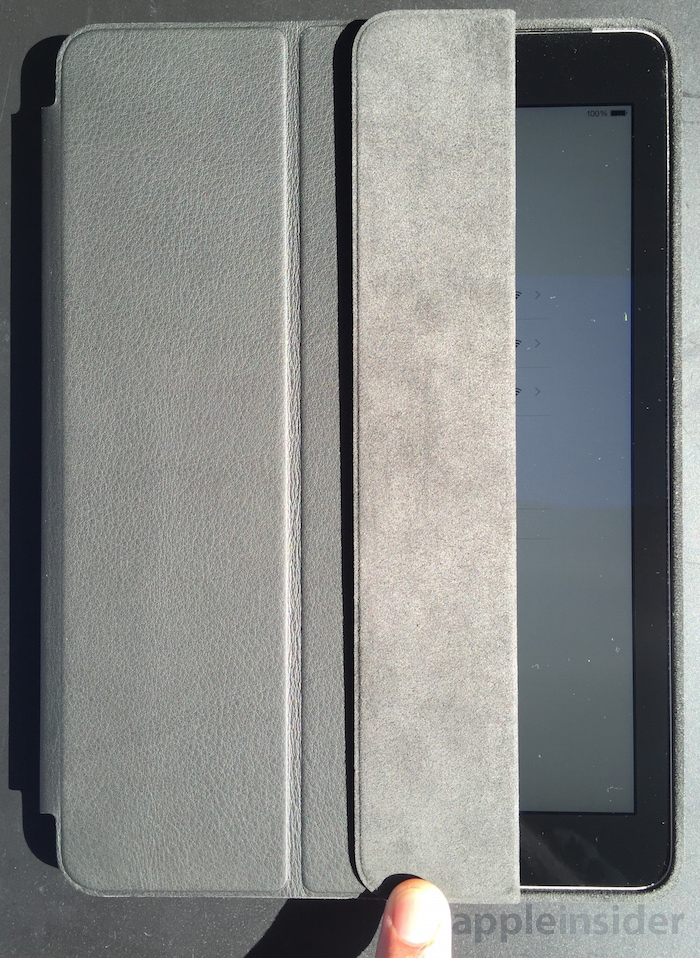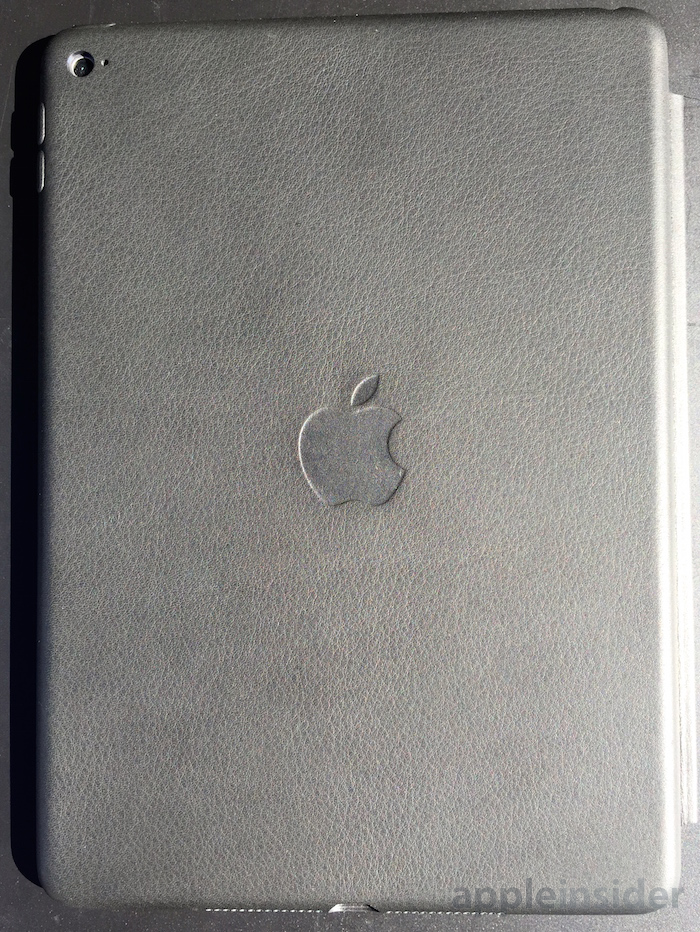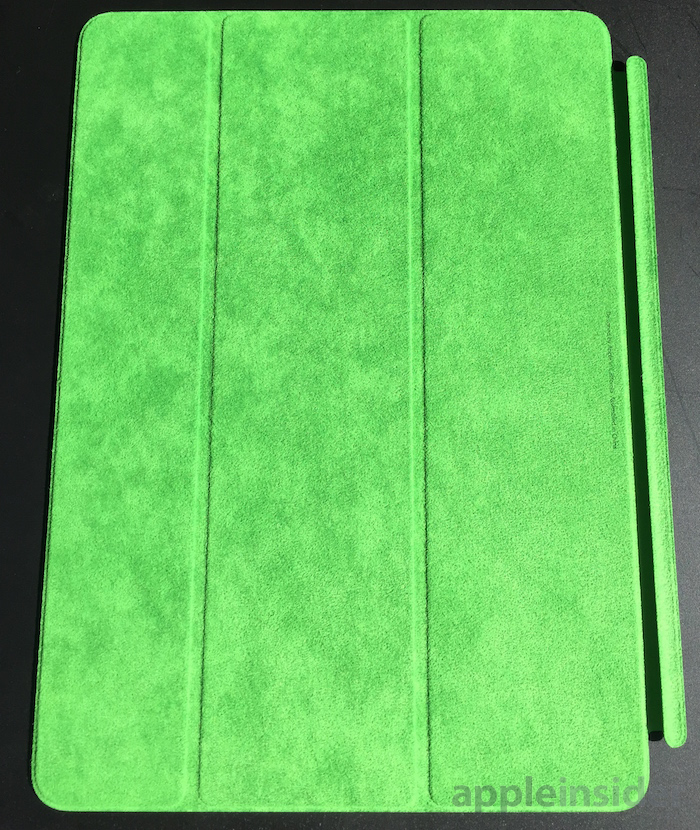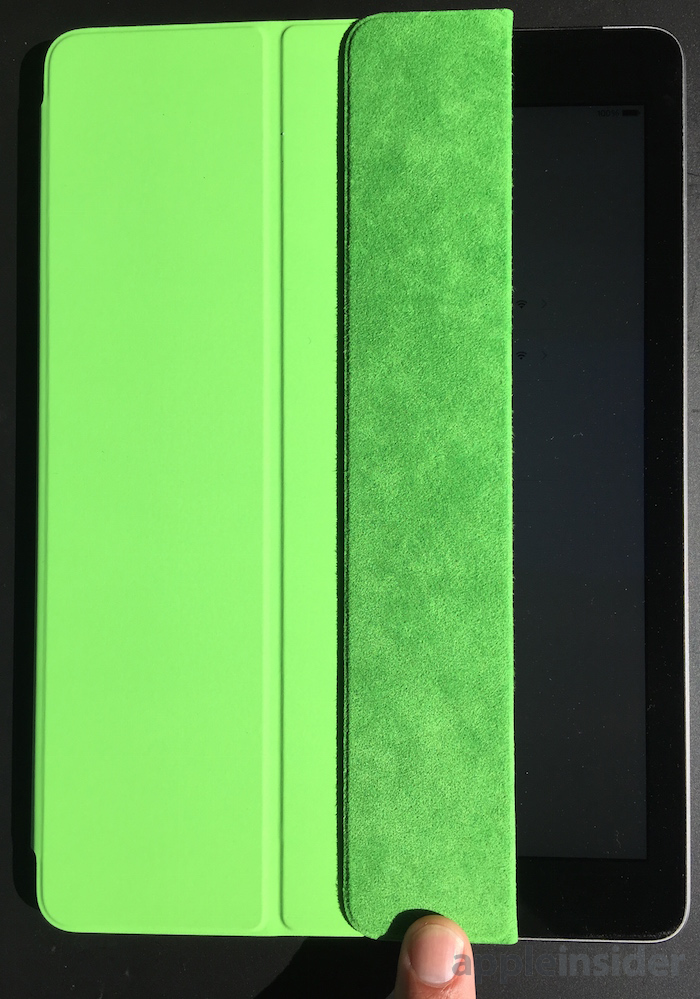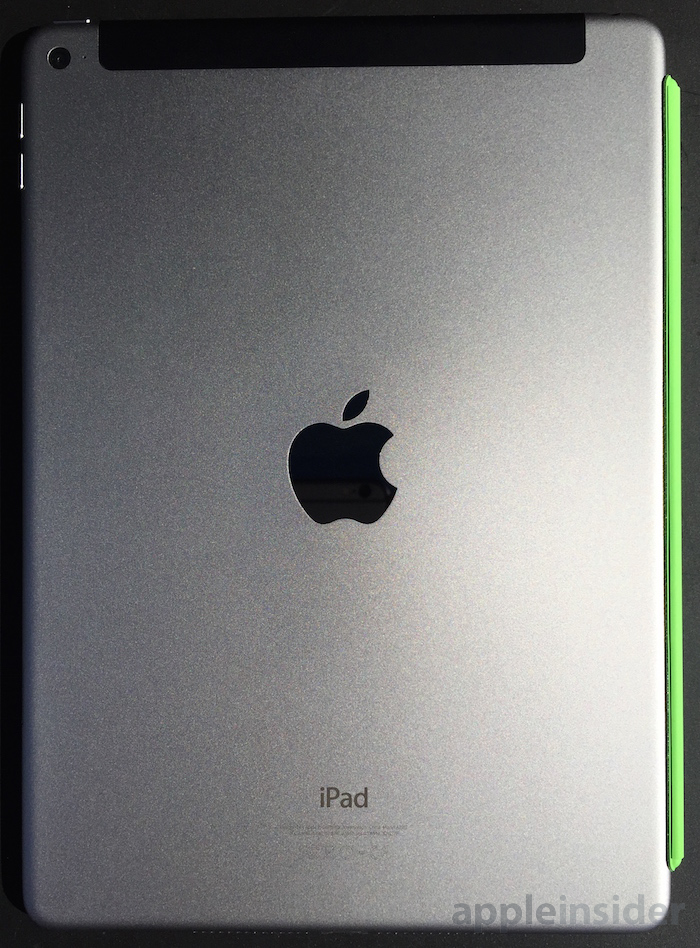 The new iPad Air 2 is already gaining attention for its incredible speed, a product of Apple's new triple core, 64-bit A8X Application Processor and 2GB of RAM.
In CPU performance, the new iPad Air 2 leaps ahead of this summer's gaming-centric Nvidia Shield Tablet powered by the 32-bit version of same company's Tegra K1 chip. Google recently unveiled its own upcoming Nexus 9 tablet, built by HTC and incorporating the 64-bit "Denver" version of Nvidia's Tegra K1, although the benchmarks we found for it don't show any real improvement over the Shield Tablet in multicore performance.
AppleInsider will separately profile the GPU performance of iPad Air 2, comparing it against competing tablet GPUs from Samsung, Qualcomm and Nvidia. Also watch for our in-depth review of the new iPad Air 2, and ask any questions you'd like answered in the comments below.