Apple to build 25 new Apple Stores in China in two years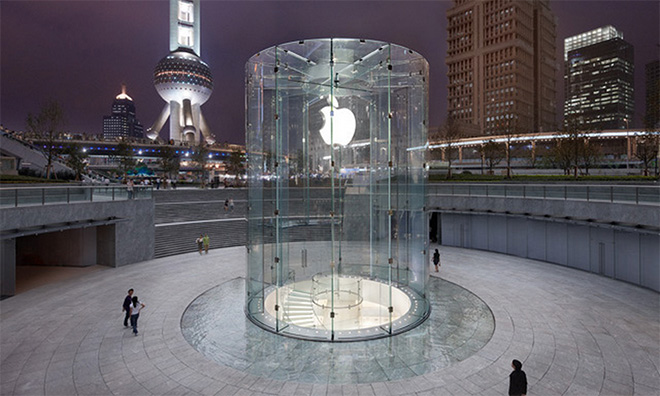 Speaking to a Chinese media on Thursday, Apple CEO Tim Cook said his company is planning to open 25 retail locations over the next two years, putting a number on previous promises to triple Apple's footprint in the country.
Cook noted Apple currently has 15 Apple Stores operating in China, meaning the additional outlets would greatly boost the company's official presence in the region, reports Reuters, citing a transcript of an interview posted to Sina.com.
The comments come almost five months after Cook said the number of Chinese Apple Stores would triple over the next two years.
"We plan to triple the number of Apple Retail Stores [in China] over the next two years. We're continuing to expand in online. We're continuing to build out channels," Cook said during Apple's earnings call in May. "We're up to 40,000 points of sales now in iPhone, but we're not nearly where we need to be on the rest of our product line and even the 40,000 is a low number in considering the broad landmass and the number of folks in China. And so, I feel like there's still loads of opportunity there, and feel really, really good about how we're doing."
It is unclear where the stores will be located, though Apple is moving beyond flashy flagship locations with grand glass entryways like those in Shanghai. In July, for example, an installation opened at a high-end mall in Wuxi, more in line with Apple's current U.S. strategy. Former retail chief Ron Johnson said in 2011 that an initial plan to roll out 25 Chinese Apple Stores was nixed as the company concentrated on bigger spaces. Cook is obviously moving on to the next stage.
Cook is in China visiting to visit with Vice Premier Ma Kai over issues related to data privacy, with the meeting coming on the heels of a targeted iCloud attack activist group GreatFire.org alleges involved the Chinese government. On Wednesday, the Apple chief stopped by Foxconn's iPhone factory in Zhengzhou, where he met with assembly line workers.