Southwest Airlines and Apple offer Beats Music with new in-flight entertainment service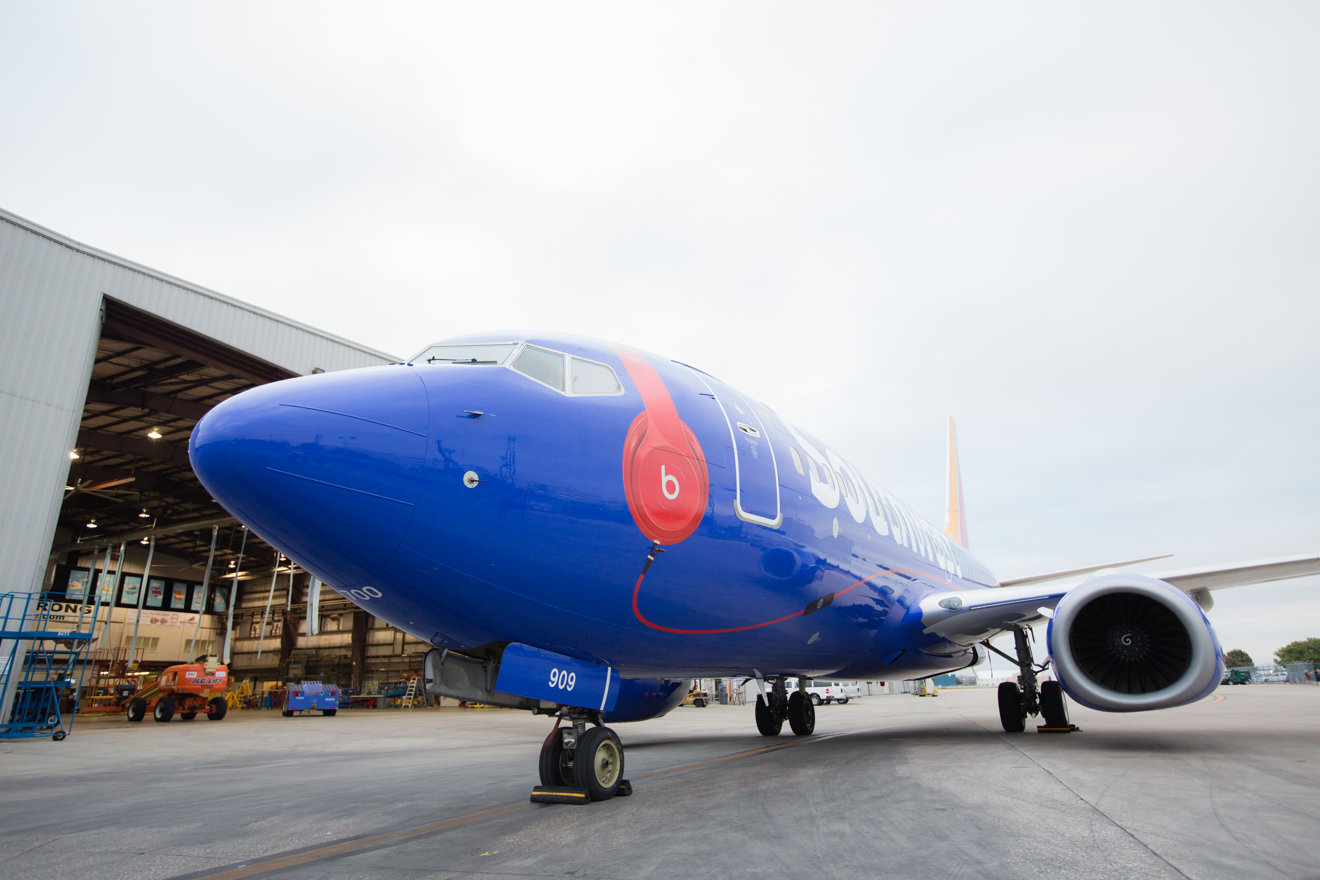 A new partnership between Apple and Southwest Airlines will not only offer access to the Beats Music subscription service while in flight, but a new Beats-branded Boeing 737 aircraft is also taking to the skies.
Beats Music will be available on Southwest Airlines' Wi-Fi-enabled aircraft, offering access to Apple's streaming subscription music service. Southwest and Apple will offer a "uniquely curated music experience," featuring playlists in a variety of genres handpicked by Beats Music expert curators.
Flights will include a library with hundreds of playlists, including "The Sentence," which is a continuous stream based on users' responses to four questions about location, activity, surroundings and musical preference.
Streams will be accessible through the Southwest entertainment portal, which can be accessed on personal electronic devices on Wi-Fi-enabled aircraft. The service is compatible with iOS devices, as well as Android and most Web browsers.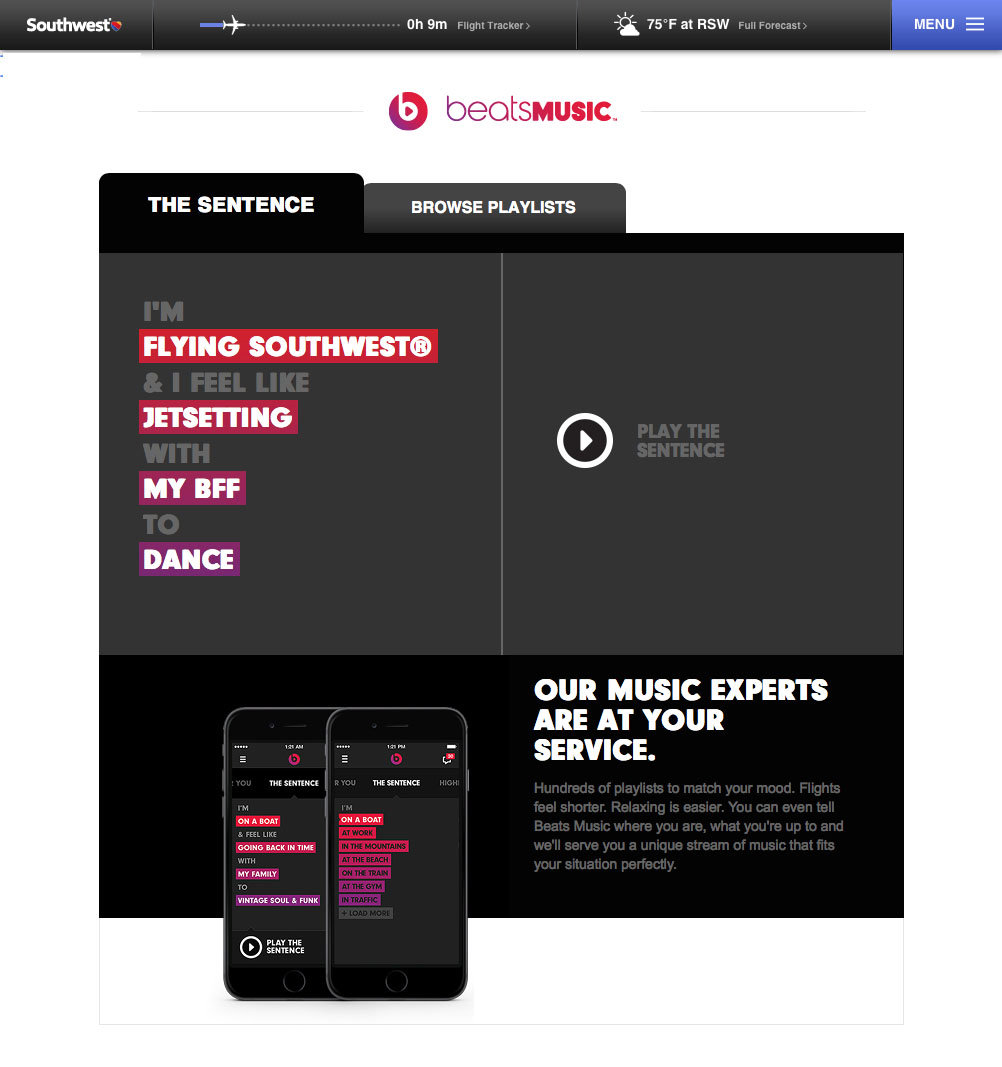 Southwest Airlines is also featuring a Beats Music-branded aircraft in its fleet, a Boeing 737 painted with the tagline "Don't miss a beat," as well as an illustration of Beats headphones around the plane's cockpit.
Southwest is also promoting the launch of Beats Music with live onboard performances by Cobra Starship on Flight 732 from Dallas Love Field to Chicago-Midway, as well as Elephant Revival on Flight 1527 from Portland to Denver.
"Southwest connects our customers to what is important in their lives, and in this case, it's music," said Kevin Krone, Southwest Airlines Chief Marketing Officer. "We continue to enhance our onboard offerings to remain current as our customers' needs evolve, and with the addition of Beats Music on our entertainment portal, we're doing just that."
Southwest has worked with Apple in the past, partnering with Dish a year ago to provide passengers with in-flight entertainment via iPad 2 tablets. The system allows passengers to check out iPad 2 units at in-terminal Dish kiosks prior to departure, and return the iPad to a corresponding kiosk on arrival.