Walmart to start Black Friday sales a week early with special offers on Apple's iPad Air 2, iPhone 6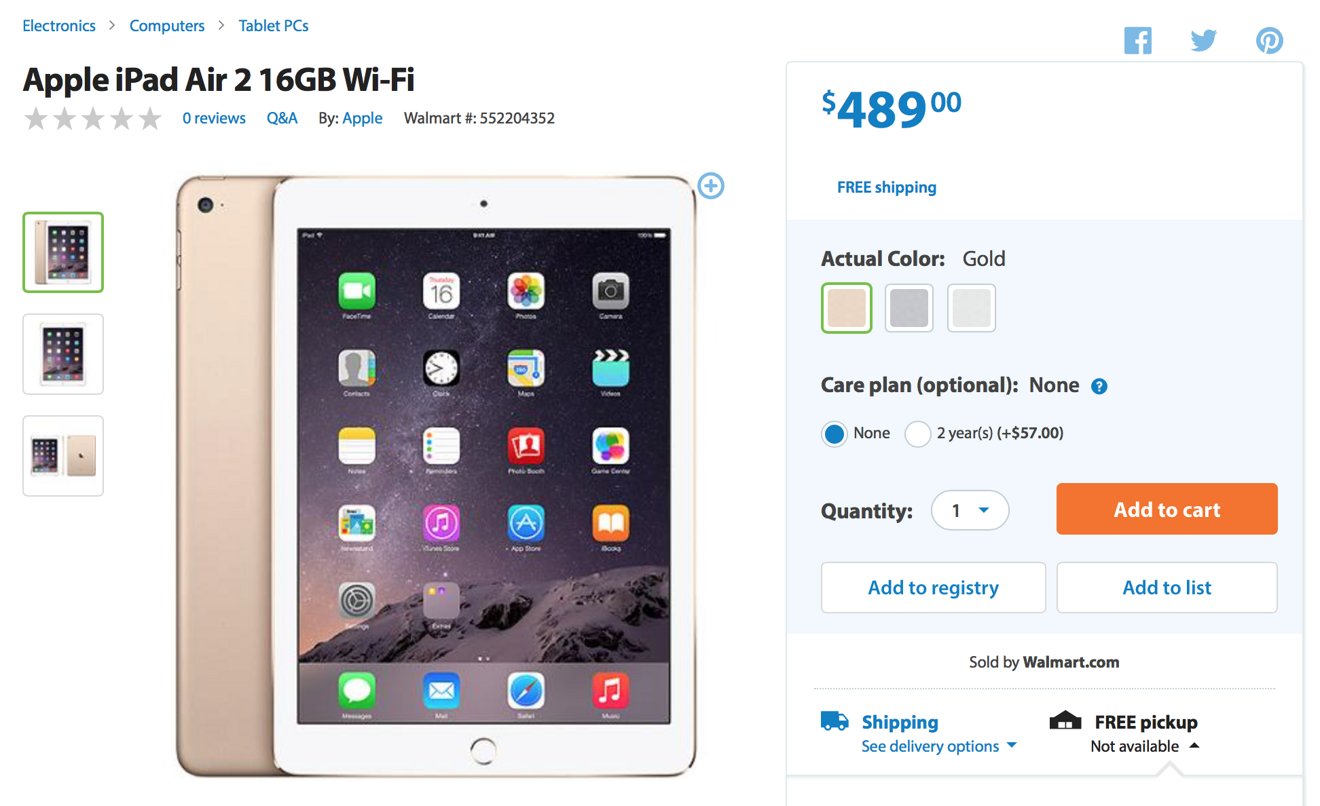 Walmart plans to get the jump on Black Friday this year with a sales event one week early featuring gift-card-based sales and discounts on a wide range of items, including Apple's new iPad Air 2 and iPhone 6.
In addition, Walmart will be offering a $75 gift card with the purchase of a 16-gigabyte iPhone 6, itself priced at $179 with a new two-year service contract. The year-old iPhone 5s will also come with a $75 gift card and a discounted on-contract price of $79.
Finally, Walmart's week-early Apple deals also include both the iPhone 6 and iPhone 5s available for $0 down for AT&T Next or Verizon Edge customers.
That exact same iPhone deals will also be offered as part of the company's formal Black Friday sale on Nov. 28.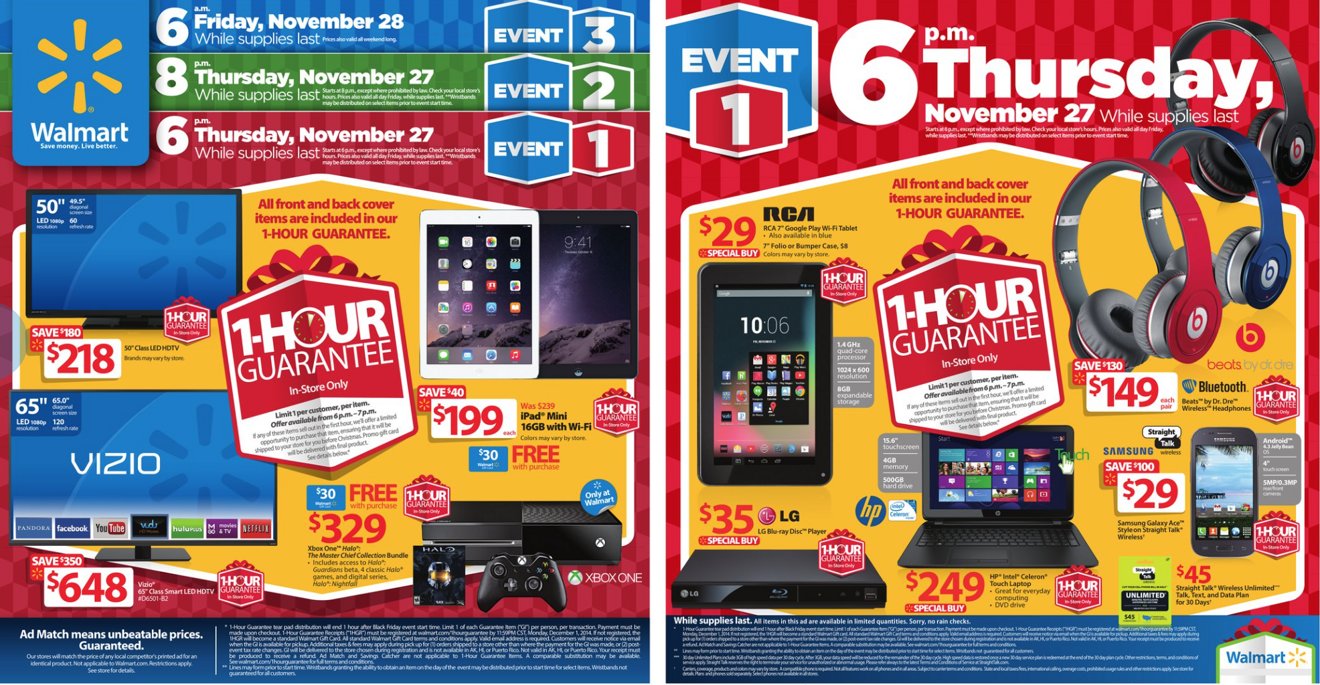 Still an exclusive deal for Walmart's actual Black Friday sale, however, is an offer bundling a $30 gift card with first-generation iPad mini units discounted to $200.
Walmart also said it will be matching or beating Black Friday offers from top national competitors. Specific items and prices are set to be unveiled at the company's website on Thursday, Nov. 20.
"The retail environment is incredibly competitive and we know that our customers are looking to us for the lowest prices and great deals all season long," said Duncan Mac Naughton, chief merchandising officer of Walmart U.S. "That's why we've more than doubled the amount of items included in our Pre-Black Friday Event. Combined with our Black Friday weekend, there is absolutely no other place to shop this holiday season."