Best Buy gets the jump on Black Friday with $320 iPad Air, $250 64GB iPod touch, $250 discount on AirPlay speaker

Offering shoppers the opportunity to "beat the Black Friday rush," Best Buy on Thursday began offering limited-time deals on Apple's iPad Air and iPod touch, as well as Beats by Dr. Dre headphones, and a significant discount on an iHome AirPlay-compatible speaker.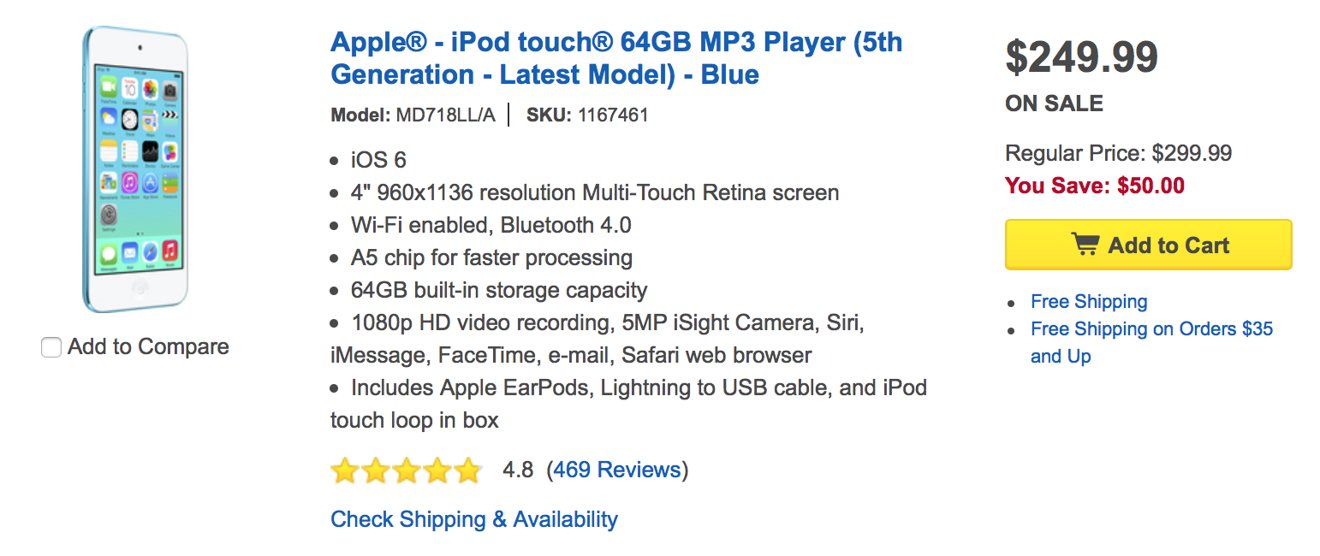 iOS accessories are also available at reduced prices through Saturday, including a massive discount on the iHome AirPlay Speaker System. Regularly priced $299.99, shoppers can get the Wi-Fi connected speaker for just $49.99 — a $250 savings.
Best Buy's traditional Black Friday sales scheduled for next week include a $100 discount on the new iPad Air 2, as well as up to $200 off select Mac models. The retailer will also be selling the 16-gigabyte iPhone 6 for $99.99, while Beats Solo HD On-Ear Headphones will be available for $79.99.