Best Buy's Black Friday sales include $100 discount for iPad Air 2, up to $200 off Macs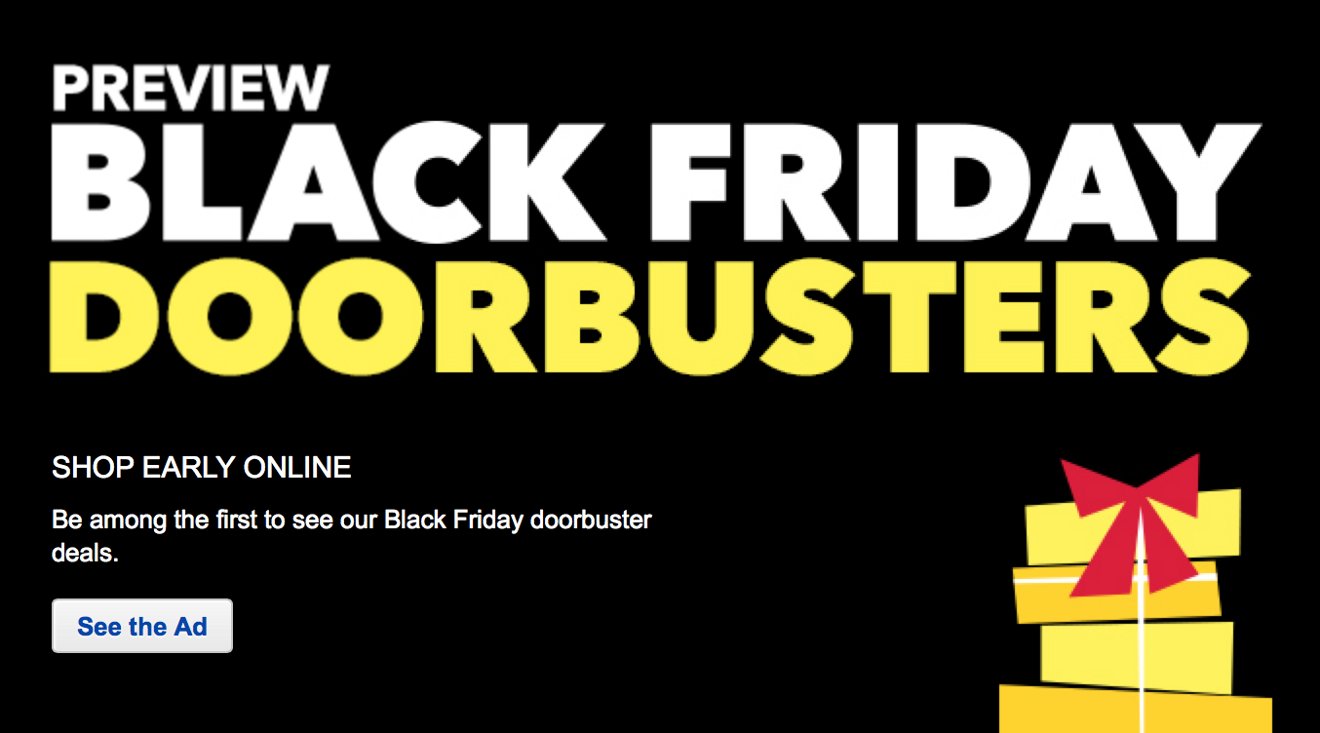 Best Buy on Tuesday published the "doorbuster" deals it will offer for Black Friday 2014, with significant discounts on a range of Apple products including Macs, iPads, iPods, iTunes gift cards, and Beats headphones.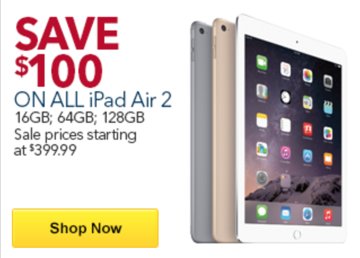 Best Buy will also be knocking $200 off Apple's entry-level 21.5-inch iMac, featuring an Intel Core i5 processor, 8 gigabytes of RAM, and a 500 gigabyte hard drive. Usually priced at $1,099.99, the all-in-one desktop will be available for $899.99 from Nov. 27 through 29.
Though they are technically Black Friday deals, the sales will begin a day earlier, on the Thanksgiving holiday. Deals will be available online all day both Thursday and Friday.
Brick-and-mortar doors will open Thursday, Nov. 27 at 5 p.m., with tickets handed out two hours before store opening. Stores will remain open until 1 a.m., and then will reopen Friday, Nov. 28 at 8 a.m.
For iTunes users, Best Buy will be selling $100 iTunes gift cards for $85. The Apple TV will also see a $10 discount to $89.99, and will come with a free $10 Best Buy gift card.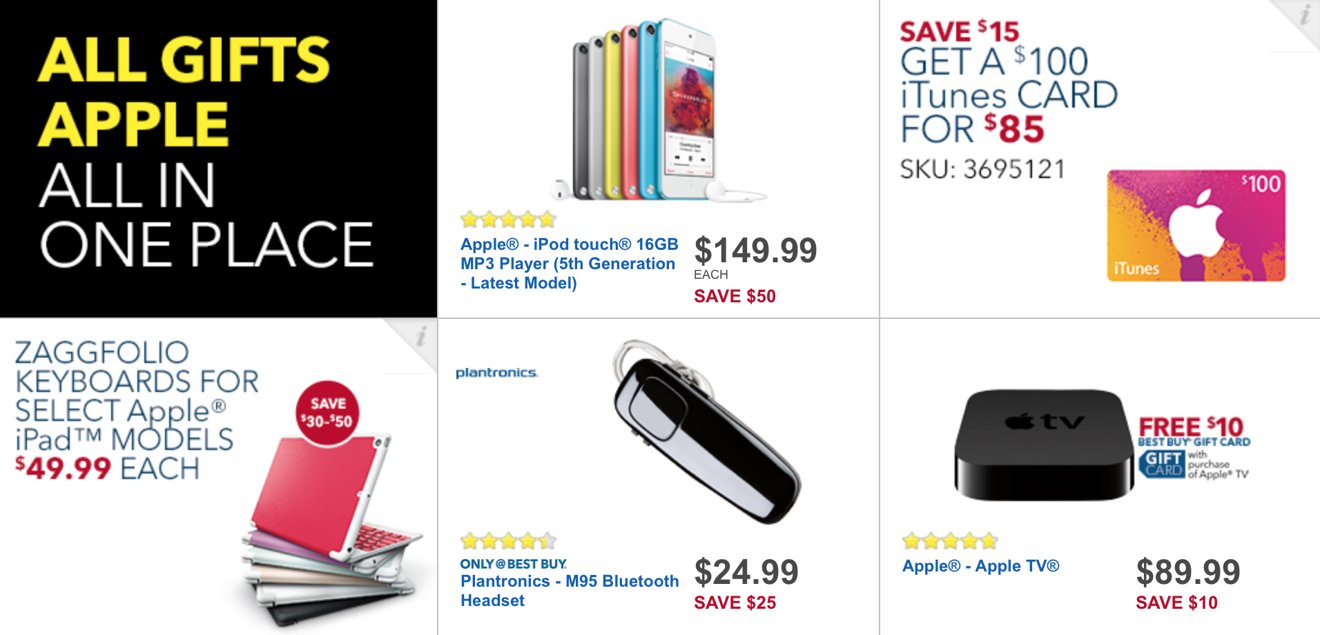 The Intel Core i5 13.3-inch Macbook Air with 4 gigabytes of RAM and 256 gigabytes of flash storage will be discounted on Black Friday by $150 to $1,049.99. It's already on sale at the moment for $1,099.99.
And the 27-inch non-Retina iMac with 8 gigabytes of RAM and a 1-terabyte hard drive will be discounted by $150 to $1,649.99. It's currently discounted $50 to $1,749.99.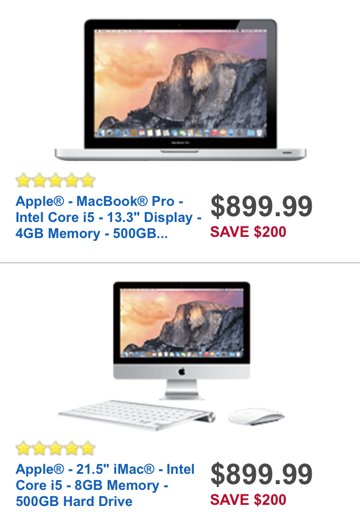 Other deals include $200 off Apple's legacy non-retina 13-inch MacBook Pro, which will be available for $899.99. Regularly priced at $1,099.99, it's currently on sale with a $100 discount ahead of Black Friday.
Best Buy will also be offering $90 off Apple's Beats Solo HD On-Ear Headphones. Available in a wide range of colors, the $169.99 headphones can be bought for $79.99 between Nov. 27 and 29.
The 16-gigabyte iPhone 6 will also be sold for half-price, costing $99.99 with a new two-year service contract and the use of a trade-in gift card. The 16-gigabyte iPhone 5s will also be available on Black Friday for $1.
Some discounts advertised in the Black Friday ad are already active. For example, shoppers looking for a MacBook Pro with Retina display can currently save $150 on the 13.3-inch model featuring 8 gigabytes of RAM and a 256-gigabyte solid-state drive.