Square plans to begin accepting Apple Pay with new NFC-compatible hardware in 2015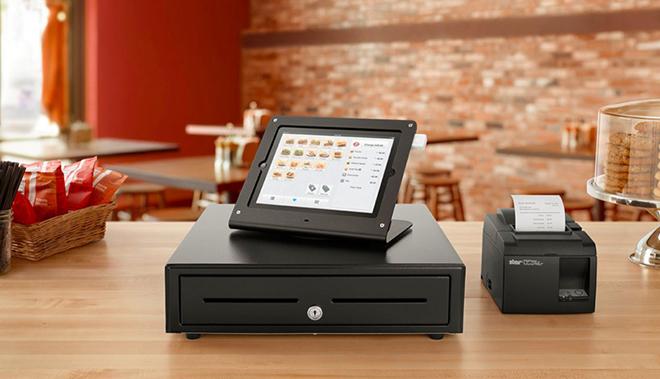 Though many viewed them as competitors, Square and Apple Pay will link up in 2015, as the point-of-sale service is working on a new cash register that will accept Apple's NFC-based payment system.
Square founder Jack Dorsey confirmed his company's plans for next year in an interview with CNN, published on Friday. Dorsey said that Square isn't interested in offering credit cards or payment devices, but instead wants to become the default register that accepts users' payments.
Square's current systems, which integrate with Apple's iPhone and iPad, require traditional, swipable credit cards in order to process transactions. The company began taking preorders earlier this month for new readers that will support chip cards, ahead of a switch to EMV-compatible credit cards by issuers coming in 2015.
But neither the headphone-jack-based Square Reader nor the iPad-based terminal Square Stand are currently compatible with tap-to-pay services like Apple Pay. Adding support would require the inclusion of a near-field communications receiver for securely accepting payment information.
Dorsey didn't say whether an NFC-compatible Square Reader or Square Stand or both are in the works, or if his company is planning an entirely new type of register to add Apple Pay support. But the CEO did pledge that support for Apple Pay will arrive in 2015.
Apple Pay was activated on the iPhone 6 and iPhone 6 Plus last month via a software update. It utilizes established NFC technology to initiate transactions, though Apple has also integrated its Touch ID fingerprint sensor into the process for ease of use and strong security.
After it launched, Apple Pay got off to an incredibly strong start in the U.S., quickly surpassing competing services that have been on the market for years, like Google Wallet. Apple Pay has been a hit with consumers because it allows them to use their existing credit cards, and receive the benefits and rewards they have become accustomed to, rather than utilizing a debit card or bank account with no rewards for spending.
Rumors from earlier this year claimed that Apple considered buying Square at some point, but the iPhone maker ultimately "soured" on the prospect of a deal. Apple does, however, continue to carry Square products for mobile transactions in its retail stores.