MythBusters explain the science behind Corning's new shatter-resistant Gorilla Glass 4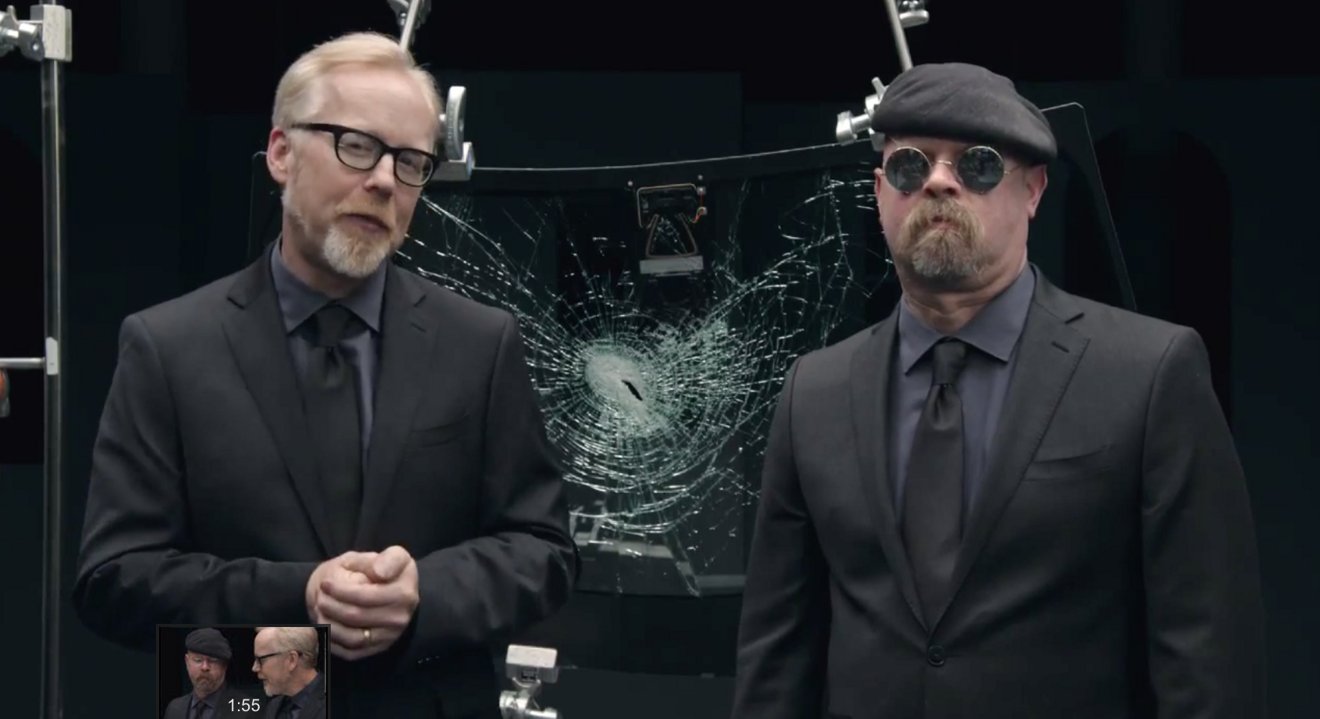 Discovery Channel's Jamie Hyneman and Adam Savage walked through some of the advances made by manufacturer Corning in the latest version of its popular Gorilla Glass line used in Apple's iPhone.
The "MythBusters" duo begins by demonstrating the difference between the display covers found on devices in 2008 and those today, scratching an older model before shattering it with a simulated 1-meter drop. A newer phone, which appears to be a Moto X, survives the same tests without a scratch.
This is chalked up to Gorilla Glass's compressive strength, which refers to the combination of force between the glass's outer and inner layers. They then show how Corning's "ion exchange" process creates glass with a specific amount of compressive strength by replacing smaller ions with larger ones, "tuning" the balance between compression and tension in the glass.
Corning does envision other uses for its strengthened glass, beyond portable devices. The famous MythBusters break out an air cannon to show how a Gorilla Glass windshield holds up to a simulated pebble strike; the Gorilla Glass version, while thinner, fails much less spectacularly than its traditional counterpart.
Apple's iPhone and iPad have had Gorilla Glass display covers since their first editions, though near-constant rumors have suggested that they may switch to sapphire displays. That seemed more likely following reports of Apple's tie-up with GT Advanced Technologies, a partnership that eventually failed and resulted in GT Advanced's filing for bankruptcy.
Sapphire is used on on the Apple Watch and Apple Watch Edition, though the Apple Watch Sport is thought to use flexible Gorilla Glass.
Corning unveiled its new Gorilla Glass 4 last week, boasting that it is up to two times harder than competing glasses used in existing smartphones, tablets and other mobile devices. Gorilla Glass 4 is advertised to survive drops onto rough surfaces up to 80 percent of the time.