Union pushes Apple for better treatment of campus security guards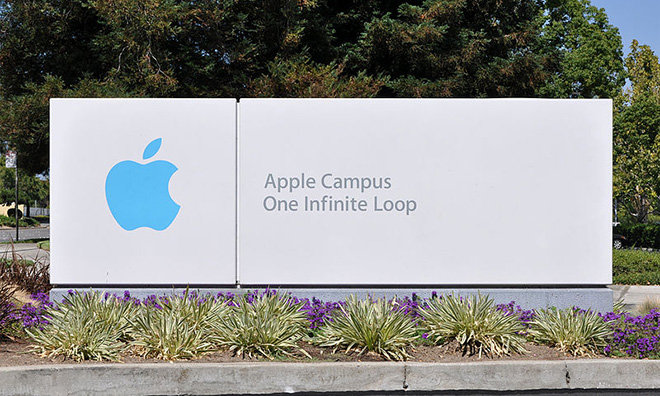 An effort to unionize security guards across Silicon Valley has set its sights on Apple, pushing the tech trendsetter to stand up for contract laborers in hopes of catalyzing interest from other companies in the area.
In its fight to unionize Silicon Valley contract workers, a regional division of Service Employees International Union called United Service Workers West is asking Apple to support an initiative seeking better treatment of security guards, reports the San Jose Mercury News.
Apple's campus is currently staffed by a security guard force supplied by contractor Security Industry Specialists, which supposedly treats their employees poorly, according to the SEIU-USWW. Chief among the union's concerns is pay, as these workers have to deal with quickly rising cost of living in and around San Francisco.
"Apple can be the leader," said Samuel Kehinde, vice president of United Service Workers West. "They can decide how life should be for this class of workers in the valley."
Civil rights leader Rev. Jesse Jackson lent his voice to the movement in a letter to Apple CEO Tim Cook last month, asking the company to take a closer look at SIS operations. Jackson asked for a meeting with Cook to discuss the issue, but has yet to receive a reply, the report said.
"Part of the narrative of their firm is equitable and first-class leadership," Jackson said. "As they grow at such a rapid pace, they should have world-class working conditions for their workers from the bottom up."
For its part, SIS CFO Tom Seltz last year claimed Silicon Valley security guards contracted by his company made an average of $19.77 per hour, not including benefits. While higher than the state average, advocates and unions argue SIS salaries are not enough to account for ballooning living expenses seen in the Bay Area.
The push for unionization is linked to a wider issue concerning a supposed gentrification of the Bay Area, where longtime residents are being displaced by an influx of affluent tech industry workers.
Employees holding skill positions at tech companies like Apple are widely considered to garner lopsided salaries compared to contract workers who perform menial duties, such as security guards. Economic discord has manifested in outrage famously directed at tech company shuttle buses that ferry passengers from their homes in San Francisco to jobs outside the city. The shuttles, which make stops at city bus stops, have become a symbol for activists' struggle for normalization.