How to find the lowest prices on Apple's Macs and iPads this Black Friday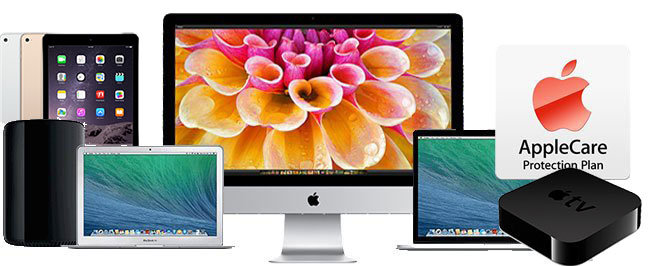 While Apple has again chosen to forgo offering discounts on its products this Black Friday in favor of offering iTunes Gift Cards, many Apple Authorized Resellers and big-box retailers are competing aggressively for the business of Apple shoppers. Here's how to quickly and easily find the lowest prices anywhere on your iPad or Mac of choice.
As is the case all year round, AppleInsider aims to make it simple to nail down the best deals by tracking pricing and availability of Apple's entire Mac and iPad product lines in its live Apple Price Guides, which update continuously to reflect price adjustments and stock outs. Your lowest net prices will always be in bold, and any tax-related savings or coupon discounts are explained at the top and bottom of the guides.
iPads
Mac
Looking for the lowest price on a new Mac without any accessories or AppleCare? Check out our ever popular: Mac Price Guide
Mac with AppleCare Protection
Looking for the lowest price on a new Mac with 3-years of Apple Care Extended Protection? Check out our: Mac+AppleCare Price Guide
Apple Closeouts & Refurbs
Readers who are willing to forgo having the absolute latest Apple products in favor of exceptional values on 2013 products and certified refurbs, can check out our: Certified Refurbs & Closeouts Price Guide
Apple TVs & AirPorts
Finally, readers looking for the lowest prices on Apple TVs, AirPort base stations, and other accessories can head on over to our: Apple TV & AirPorts Price Guides
Don't Forget to Trade in Your Old Apple Device for Cash
If you're purchasing a new Apple product for yourself to replace an existing product, you should also consider selling your old product back to one of the leading cash-paying buy-back services listed in our: Trade-in Payout Guide
Mac Price Guide
iPad Price Guide