Mozilla reportedly planning return to iOS with Firefox Web browser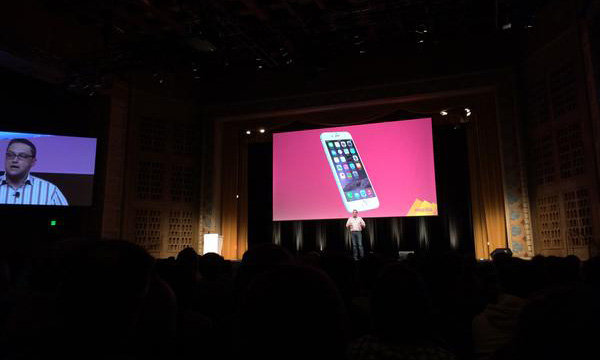 AppleInsider is supported by its audience and may earn commission as an Amazon Associate and affiliate partner on qualifying purchases. These affiliate partnerships do not influence our editorial content.
After steering clear of Apple's iOS for well over a year, developer Mozilla is said to be working on a flagship Firefox Web browser that may soon make an appearance on iPhones and iPads.
While Mozilla has yet to issue a definitive public announcement, the pieces are falling into place for a Firefox debut on iOS, reports TechCrunch. The publication said the company discussed bringing its popular desktop browser to Apple's mobile OS at a closed event in Portland.
"We need to be where our users are so we're going to get Firefox on iOS," Firefox project manager Lukas Blakk said in a tweet. TechCrunch believes Blakk was paraphrasing earlier remarks from Mozilla VP for Firefox Jonathan Nightingale, who spoke at the event on Tuesday.
A subsequent Twitter post from Matthew Ruttley, manager of data science at Mozilla, contained the photo above in what appears to be Nightingale speaking in front of a slide clearly showing Apple's iPhone 6. Accompanying the photo was text that read, "Firefox for iOS!! Let's do this!!!"
If Mozilla is indeed working on an iOS-compatible Firefox app, it signifies a marked change in policy from the one instituted under former CEO Gary Kovacs. As reported by VentureBeat, Kovacs last year said in no uncertain terms that a Firefox for iOS app would not be considered until Apple relaxes its rules on third-party web engines. A month prior to Kovacs' statement, Mozilla's then-vice president Jay Sullivan said much the same.
Apple keeps iOS closed for various reasons, not the least of which being security. The company requires third-party developers use its own WebKit rendering engine and JavaScript components when building Web browsers for iOS. This means all iPhone and iPad browsers share similar ingredients, leaving little room for deviation.
Mozilla held a presence on iOS with Firefox Home, an app meant to sync Firefox desktop history, bookmarks and open tabs with Apple's portable devices, but the program was killed off in 2012.