Apple Store to restart Bose product sales after abrupt removal, report says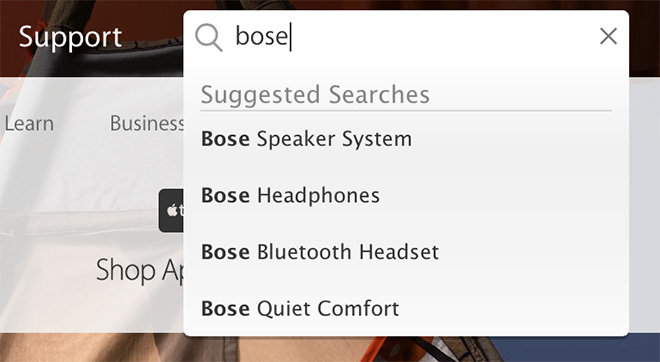 AppleInsider may earn an affiliate commission on purchases made through links on our site.
A fresh rumor on Monday claims Bose products will make a return to Apple's online and brick-and-mortar stores as soon as next week after they were quietly removed from shelves some two months ago.
Citing sources familiar with the matter, French language publication iGen.fr reports Apple is preparing to restock Bose products ahead of the lucrative holiday shopping season. The report claims some stores have already taken receipt of inventory and will initiate sales next week.
Apple booted Bose devices from its Apple Store outlets without explanation in October, ending sales of one of the store's best-selling brands.
At the time, the move to oust Bose equipment was said to be in response to a lawsuit the audio company leveled against Beats in July. At issue was noise canceling technology patents allegedly infringed by Beats' "Studio" and "Studio Wireless" headphones, which sport "Adaptive Noise Cancellation." The case was later settled out of court under undisclosed terms.
Bose's NFL sponsorship, terms of which prohibit players and coaches from wearing non-Bose headphones on television, was also thought to play a factor in Apple's decision. In October, the NFL fined San Francisco 49ers quarterback Colin Kaepernick $10,000 for wearing a pair of pink breast cancer awareness Beats headphones during a post-game press conference.
Apple in May announced it would purchased Beats for $3 billion, assimilating the company's Beats Audio music streaming service and Beats Electronics division, the latter of which produces massively popular headphones and speakers in direct competition with Bose devices.