Apple CEO Tim Cook wins 'Person of the Year' honor from London's Financial Times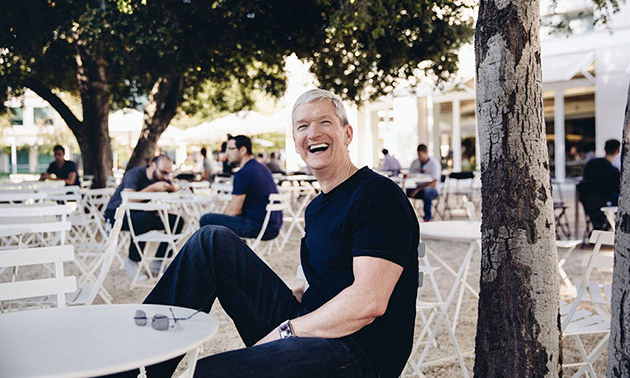 For leading Apple to continued financial success, introducing buzzworthy new product categories, and putting morals over profits, Tim Cook has been named "Person of the Year" by economic-focused newspaper the Financial Times.
In revealing their pick, the London-based publication noted that shares of Apple are up 50 percent since the company's annual shareholder meeting in February. It was then that Cook warned investors to "get out of the stock" if they valued profit over issues such as human rights, renewable energy, or accessibility for people with special needs.
Thus far in 2014, Apple's value has increased by nearly as much as rival Google's entire market capitalization. And while Cook has overseen the unveilings of Apple Pay and the Apple Watch, he's also increased diversity in the company's executive ranks, improved transparency in his company's supply chain, reduced dependence on oil and non-renewable energy, lessened use of conflict minerals, and more.
Finally, Cook also took a personal stand for gay rights in October when he published an open letter disclosing that he is "proud to be gay." While Cook hadn't publicly spoken about his sexual orientation before that, he has openly championed equality during his tenure as chief executive at Apple.
In addition, the Financial Times also spotlighted Apple's increased share buybacks and dividends, which have returned more cash to investors. There was also the acquisition of Beats Electronics for $3 billion in May, and the blockbuster debuts of the iPhone 6 and iPhone 6 Plus in September.
While Cook was awarded person of the year by the finance-focused publication, the Apple CEO was a runner up in Time magazine's own award, losing out to "the Ebola fighters." Cook was one of eight finalists for Time's Person of the Year, alongside Alibaba CEO Jack Ma, Russian President Vladmir Putin, protesters in Ferguson, Mo., and pop star Taylor Swift.