Google Wallet adds Touch ID support, Amazon brings Goodreads to Kindle for iOS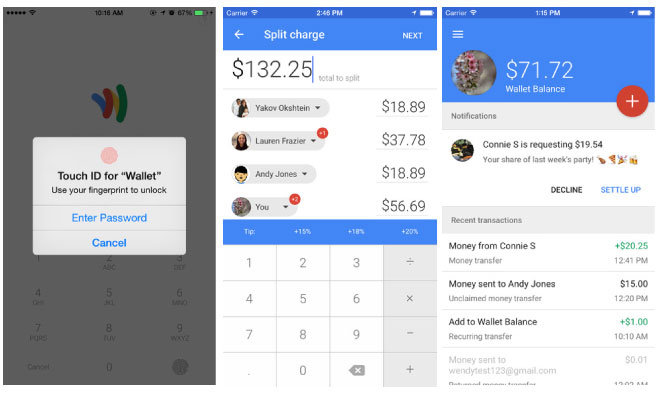 Two of tech's biggest names unveiled significant updates to some flagship iOS apps this week, with Google allowing Wallet users to authenticate using their fingerprint and Amazon adding Goodreads integration and unlimited reading to its Kindle app.
Google Wallet
Google Wallet users can now replace the PIN code used to unlock the app with Apple's Touch ID system, though they will not be able to use Touch ID to authenticate transactions. Alongside Touch ID support, the app has been updated for the new screen resolutions of the iPhone 6 and iPhone 6 Plus.
Google has also added the ability to use Wallet to split the cost of transactions with friends, as well as offline access to loyalty cards. In addition, the search giant promises that a bug preventing some users from opening the app has been dispatched with.
Google Wallet version 8.174.19 is available now as a free, 21-megabyte download from the App Store.
Kindle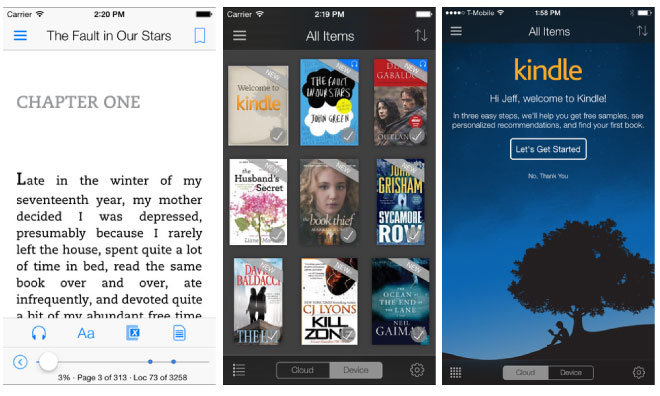 In preparation for the holidays, Amazon as added a number of discovery features to its Kindle app for iOS. New Goodreads integration means that users can get personalized book recommendations based on other books and genres that they like, while they can also share reading progress and snippets on the reading-focused social network from within the Kindle app.
Those reading Kindle books on Apple's iPad now have access to a new Book Browser view, which shows information — Â including descriptions and customer reviews — Â when tapping on a book's cover. The app will also provide information about the next volume when users finish a book that is part of a series.
Additionally, the app now supports Kindle Unlimited via the Book Browser, while Audible audiobooks can now be played as they download, rather than waiting for the entire transfer to complete.
Kindle version 4.6 is available now as a free, 46.1-megabyte download from the App Store.