Retro is the iPad app Instagram users need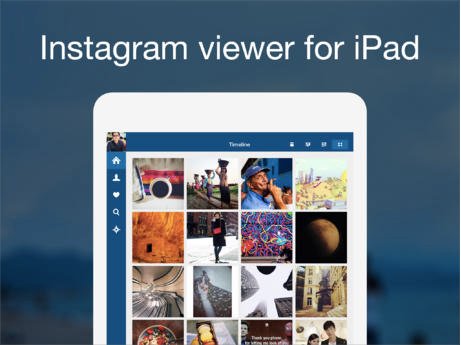 AppleInsider may earn an affiliate commission on purchases made through links on our site.
Popular social network Instagram has yet to develop a universal or iPad optimized app for viewing and managing an account. That leaves Retro for iPad as the best option right now for managing Instagram on the big screen.
Free to download in the App Store, Retro offers an attractive way to view Instagram photos, comment, like, subscribe to specific users and more. Users can also view their notifications including likes and comments in the app.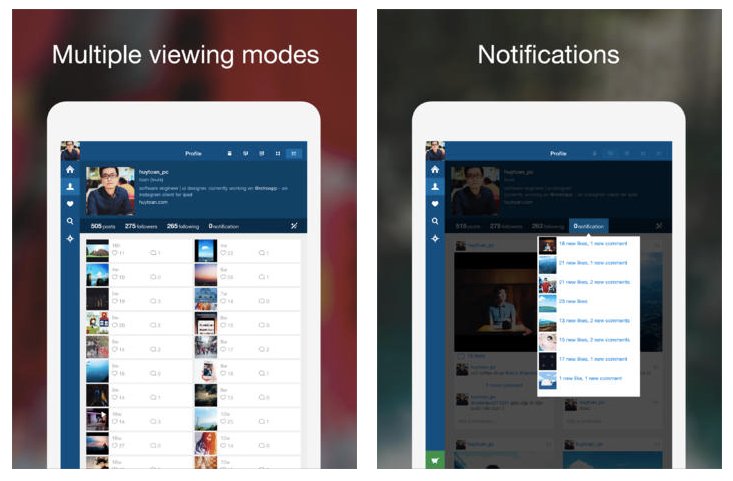 Viewing photos from your feed or browsing other user's photos has multiple layout options. Choose to view a photo-only grid, adaptive columns that include comments and likes, list view, or traditional Instagram single-image feed style.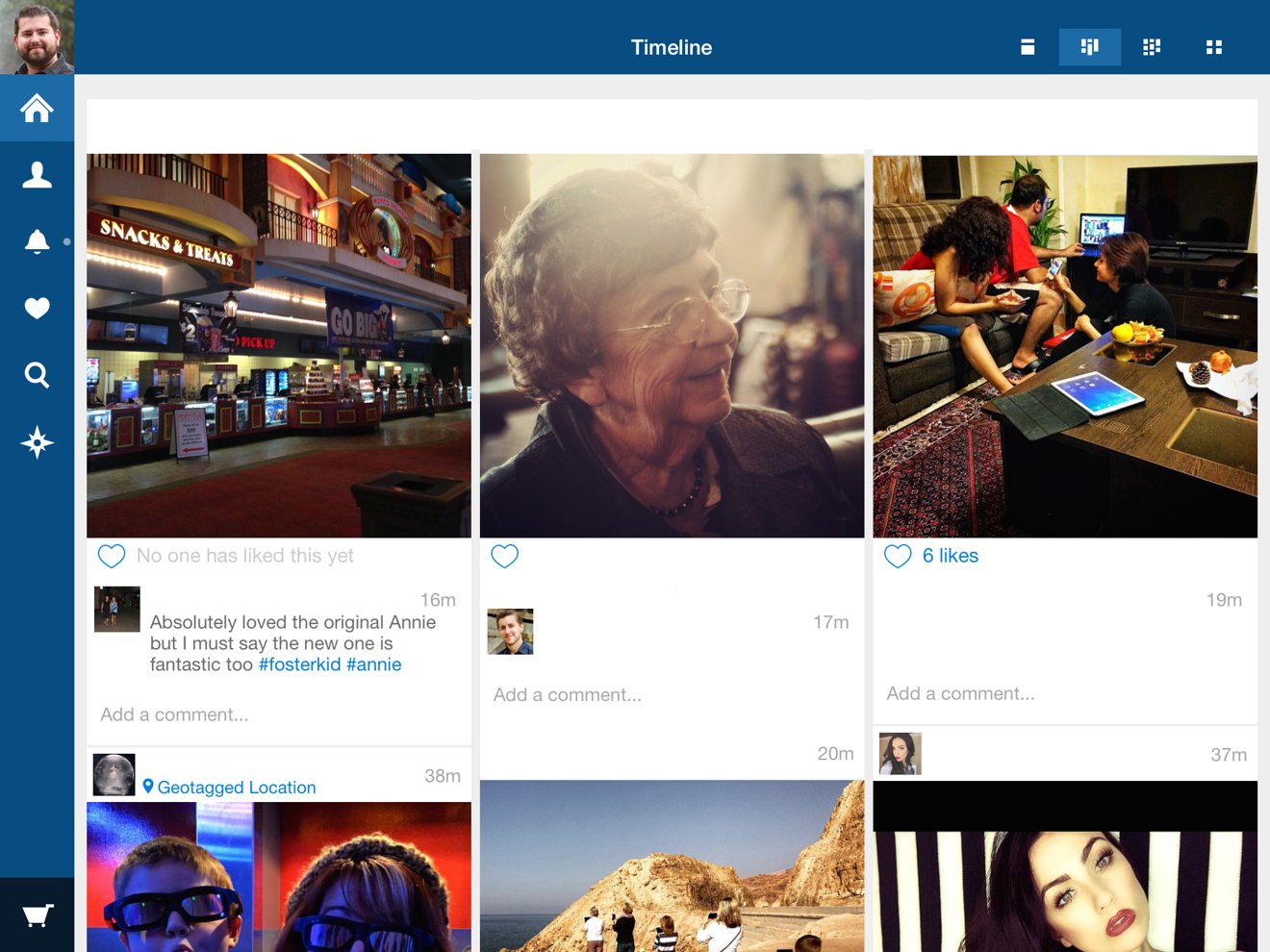 Browsing your personal profile can be done in the various display options as well. Unfortunately, like any other third party Instagram app users will not be able to edit their profile or post new photos from the app.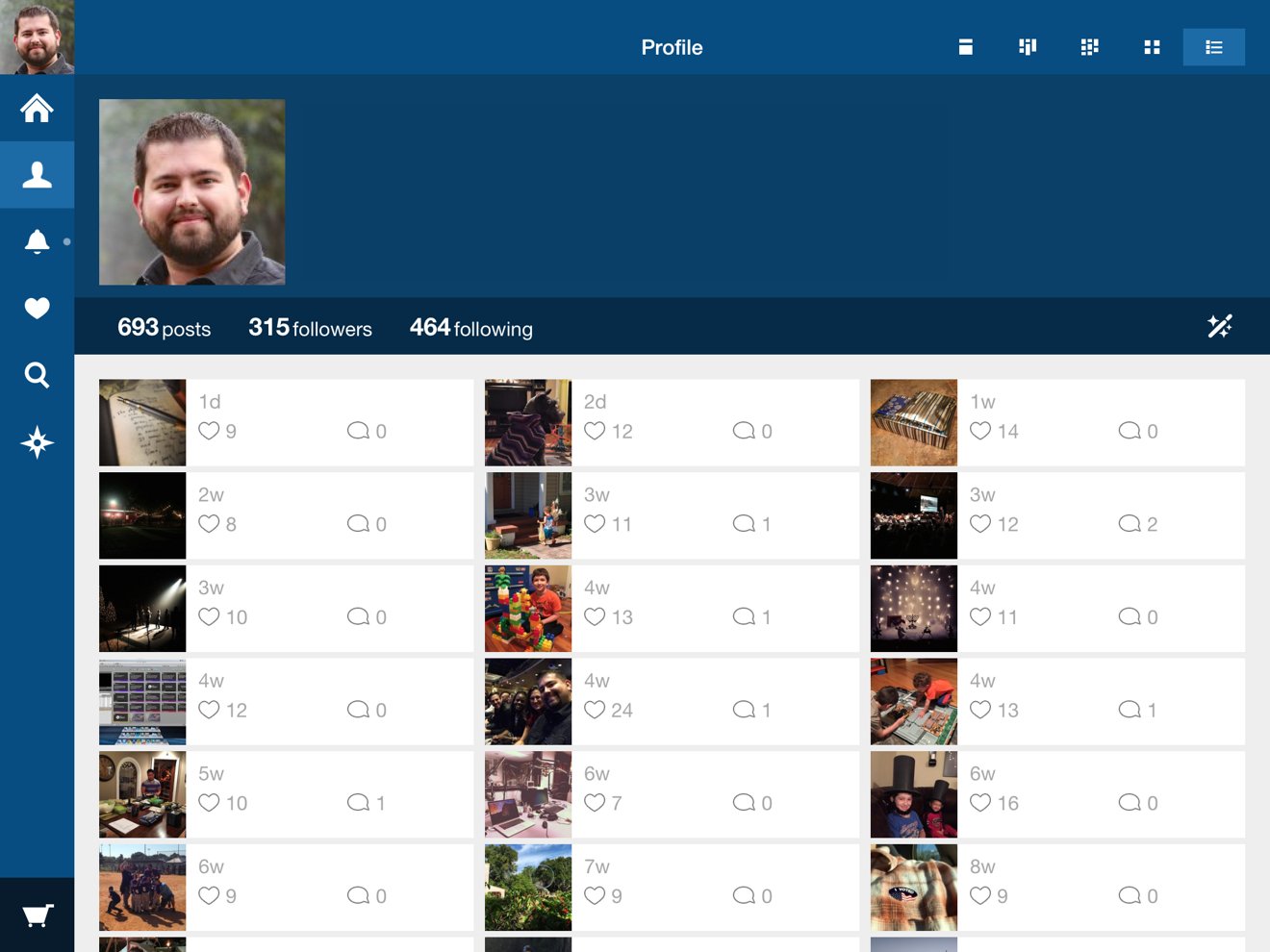 The Notifications tab displays a user's latest likes and comments, plus gives quick access to favorite users or hashtags that have been saved. The free version of the app allows you to follow three users and hashtags.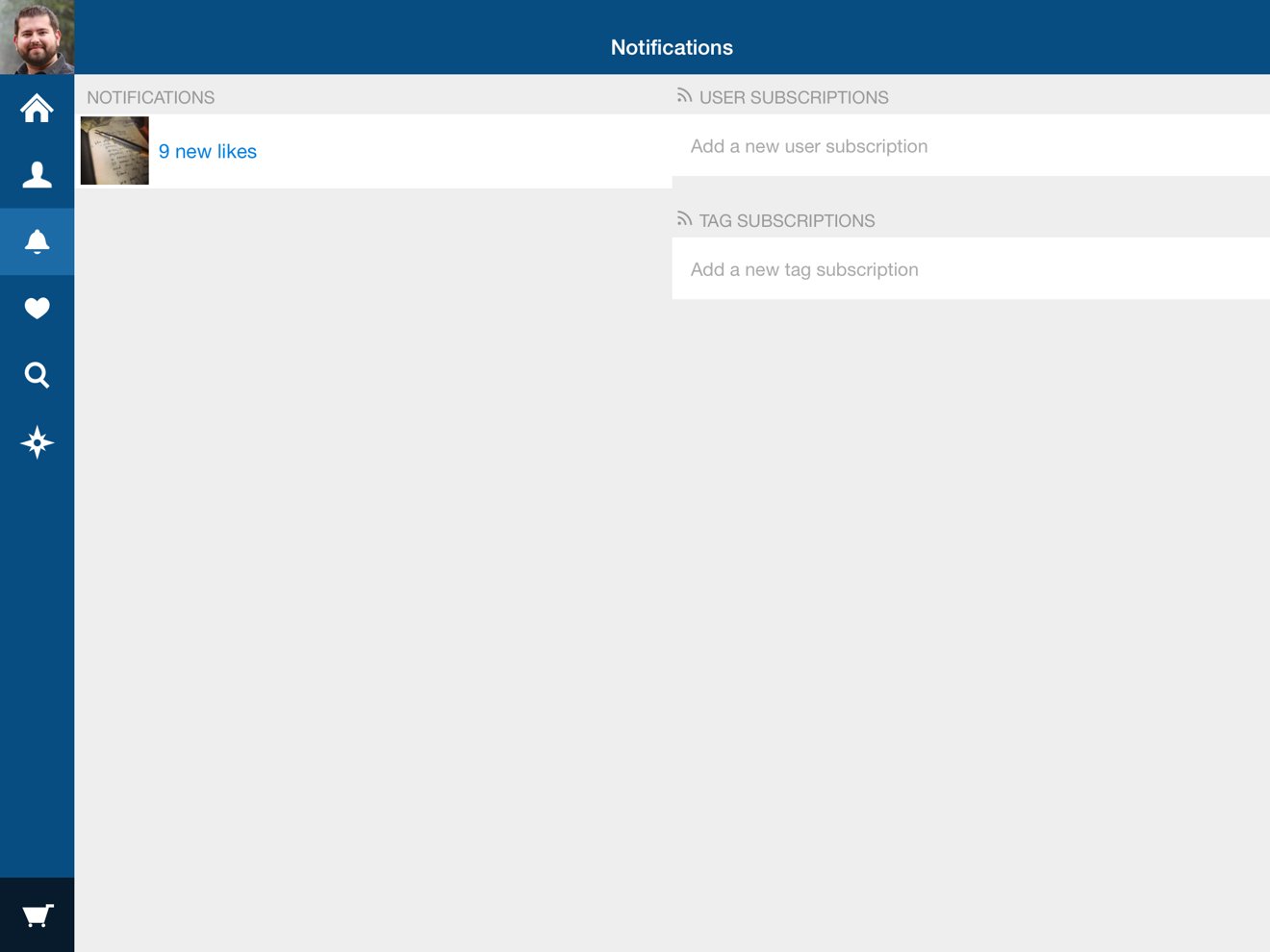 Users can view all the photos and videos they have liked in the Favorites tab. Quickly browse these photos in any of the available viewing options.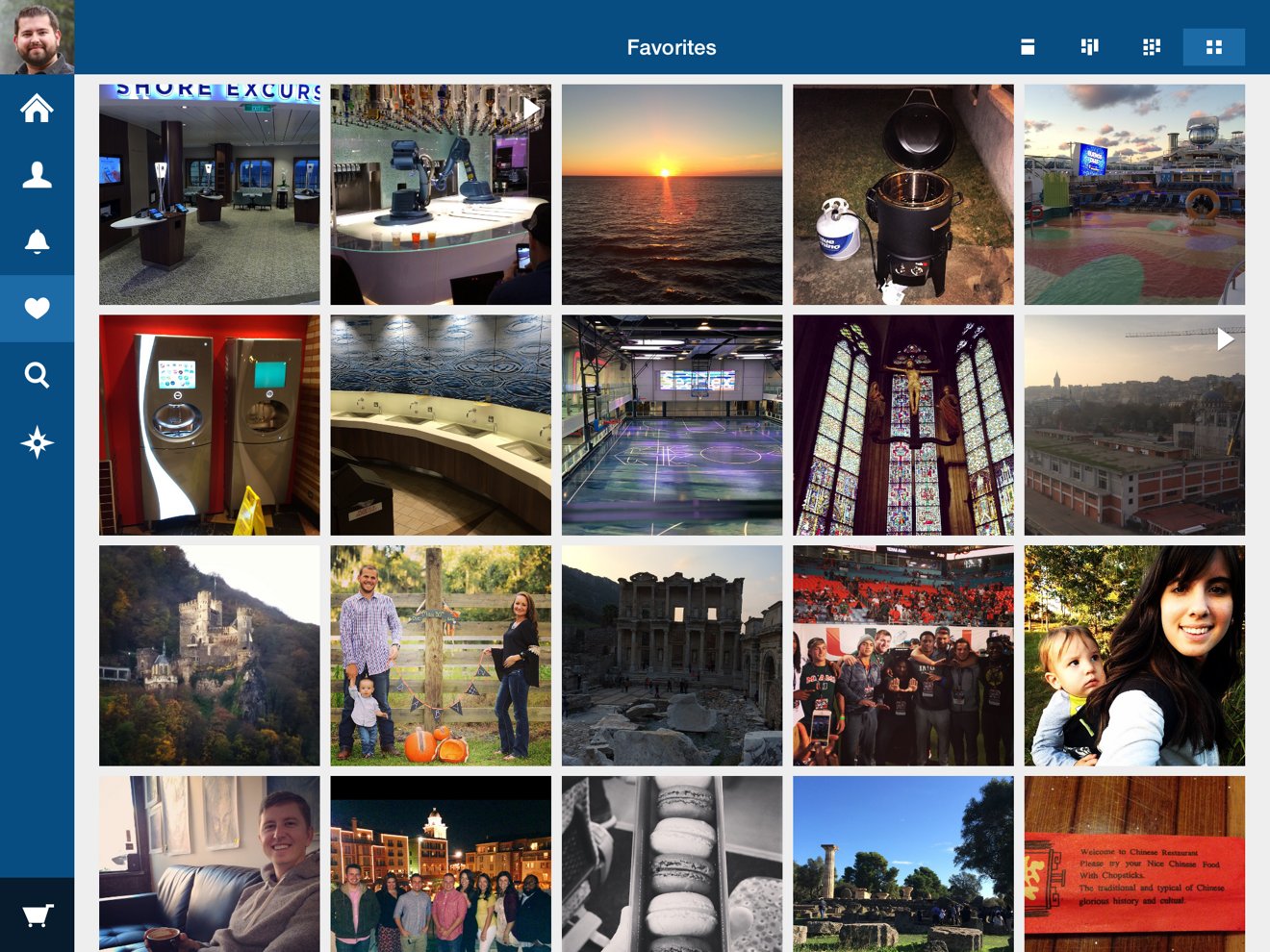 The Search tab works as expected, allowing users to find other profiles and hashtags. Use the Explore to find features users, trending topics, popular locations and more.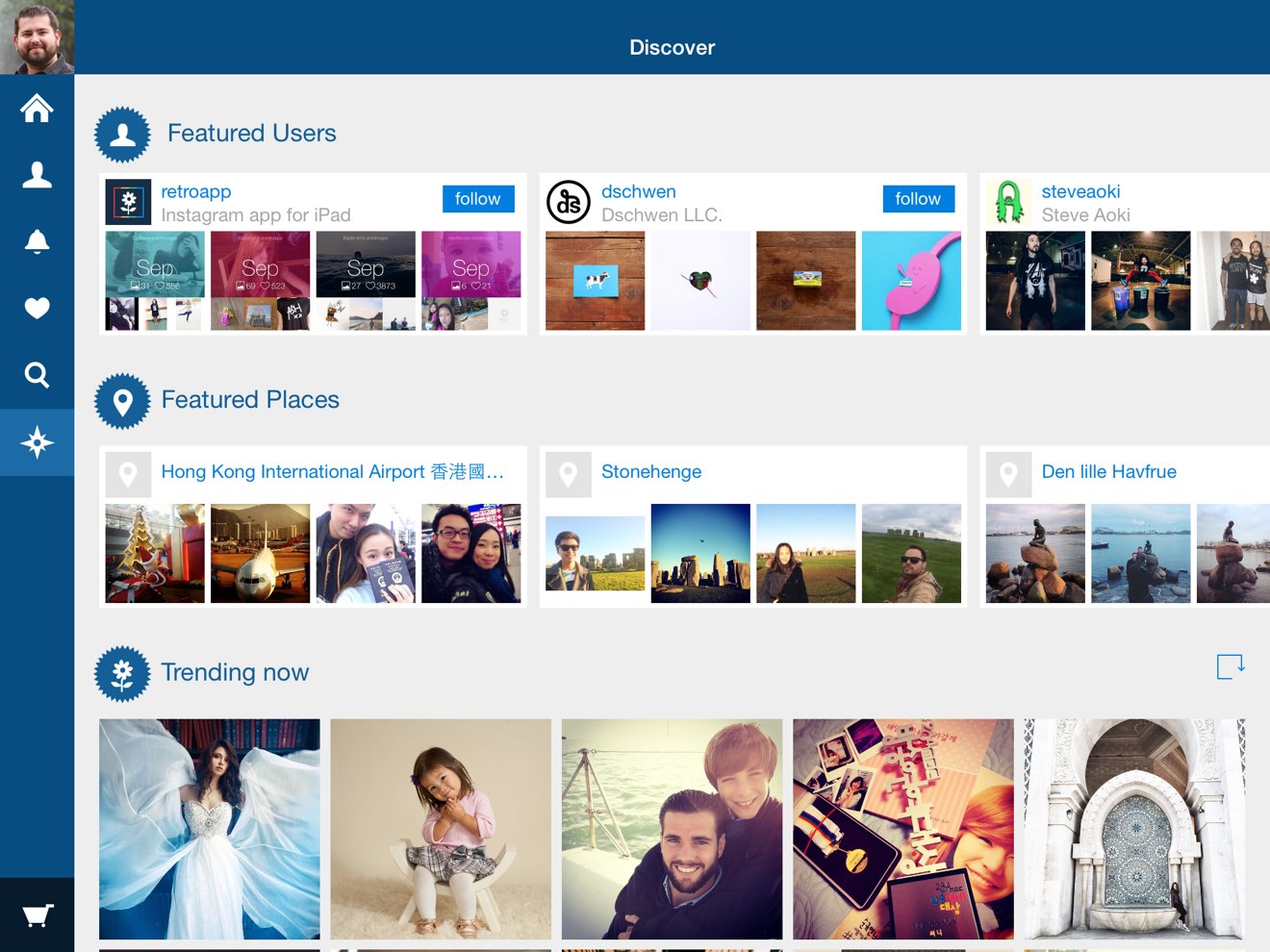 For $3.99, users can upgrade to Retro Premium. The premium version allows you to download photos and videos right in the app while browsing. It also unlocks unlimited user and hashtag subscriptions, plus multiple account support.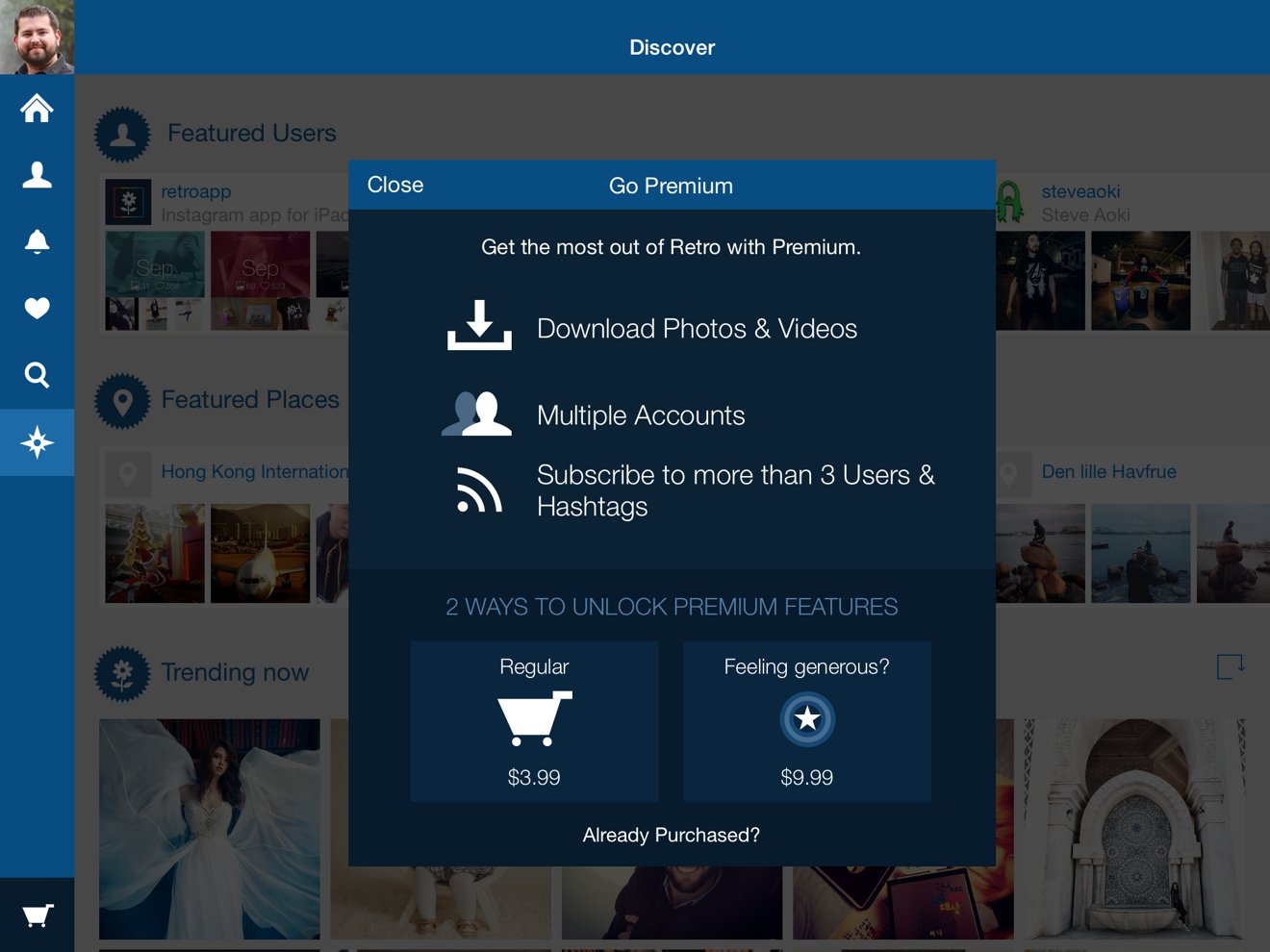 Users who manage multiple Instagram accounts for work know the frustration of having to log out and log back in whenever a new photo needs to be posted to a different account. While Retro won't allow you to post from these multiple accounts, users can receive notifications and comment without having to log in or out constantly.