Apple's Beats Music rival Spotify hits 15 million paid subscribers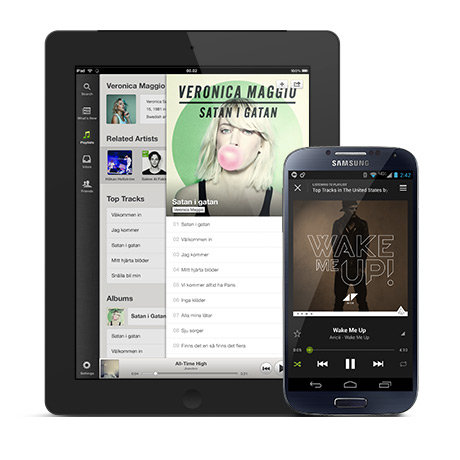 Swedish streaming music firm Spotify on Monday revealed that its customer base grew to some 60 million active users by the end of 2014, of which 15 million had purchased paid subscriptions.
Spotify's announcement comes less than seven months after the Stockholm-based company reached 10 million paying subscribers. At the time, active users numbered more than 40 million, meaning the ratio of subscribers to users remains roughly the same.
In contrast, Apple's Beats Music — Â acquired as part of the company's blockbuster $3 billion deal for Beats Electronics — Â is believed to count just 300,000 paying subscribers. Unlike Spotify, Beats Music does not offer an unpaid streaming tier, though it does give prospective users a seven-day free trial.
Apple has made a significant investment in streaming music as the market shifts away from single-track sales to subscription models. In addition to taking on Spotify with the Beats acquisition, Apple competes with industry giant Pandora with iTunes Radio.
Since bringing Beats Music into the fold, Apple has added it to the Apple TV and now promotes it to new iPhone buyers in the App Store. The company is also rumored to be in the process of overhauling Beats Music, which could include dropping the subscription price from $9.99 per month to just $5 and integrating it into iTunes.
Beats CEO Jimmy Iovine is also reportedly spearheading talks to bring exclusive album releases to Beats Music, attempting to replicate the marketing success of previous exclusive releases on the iTunes Store. Beyonce's "visual album" sold more than 800,000 copies in three days after debuting on iTunes, vaulting it to the No. 1 position on music charts in over 100 countries.
iTunes Radio appears to have had more success, boasting 40 million listeners who had streamed more than 1 billion songs at last check. Pandora, in comparison, had 76.5 million active users at the end of 2014's third quarter.