Apple exploring smarter Smart Cover, new gesture controls for iPad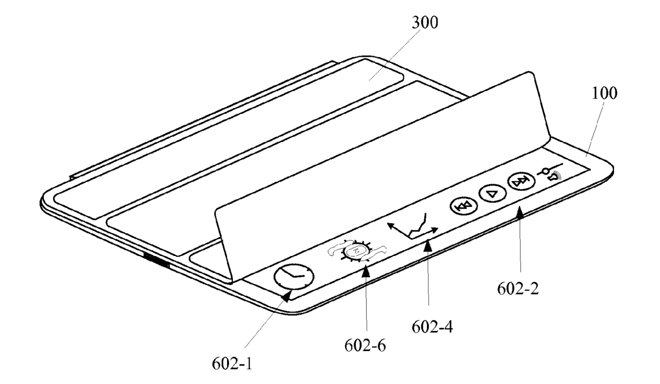 Future iPads could come with even fewer physical buttons, as Apple is evaluating new ways to show contextually relevant information and allow quick access to device controls based on the position of the iPad's Smart Cover, according to a patent application published Thursday by the U.S. Patent & Trademark Office.
The application, dubbed "Device Input Modes With Corresponding User Interfaces," details a method by which users could access information on an iPad by only partially opening the Smart Cover. The same move would also cause the tablet to begin watching for specific gestures, which could be used to quickly change settings.
"The device's ease of use can be increased by enabling access to certain resources or features without requiring the user to unlock the device," the application reads.
Folding away the first segment of the Smart Cover could reveal the latest notification, such as the subject and sender of an email message, for instance. Further opening the cover could show an expanded e-mail interface that allows the user to read the message without unlocking the iPad.
Gestures could also be designated for use in adjusting device parameters while in so-called "peek mode." One example given by Apple is the ability to adjust the iPad's display brightness by opening the first segment of the Smart Cover and swiping laterally across the display.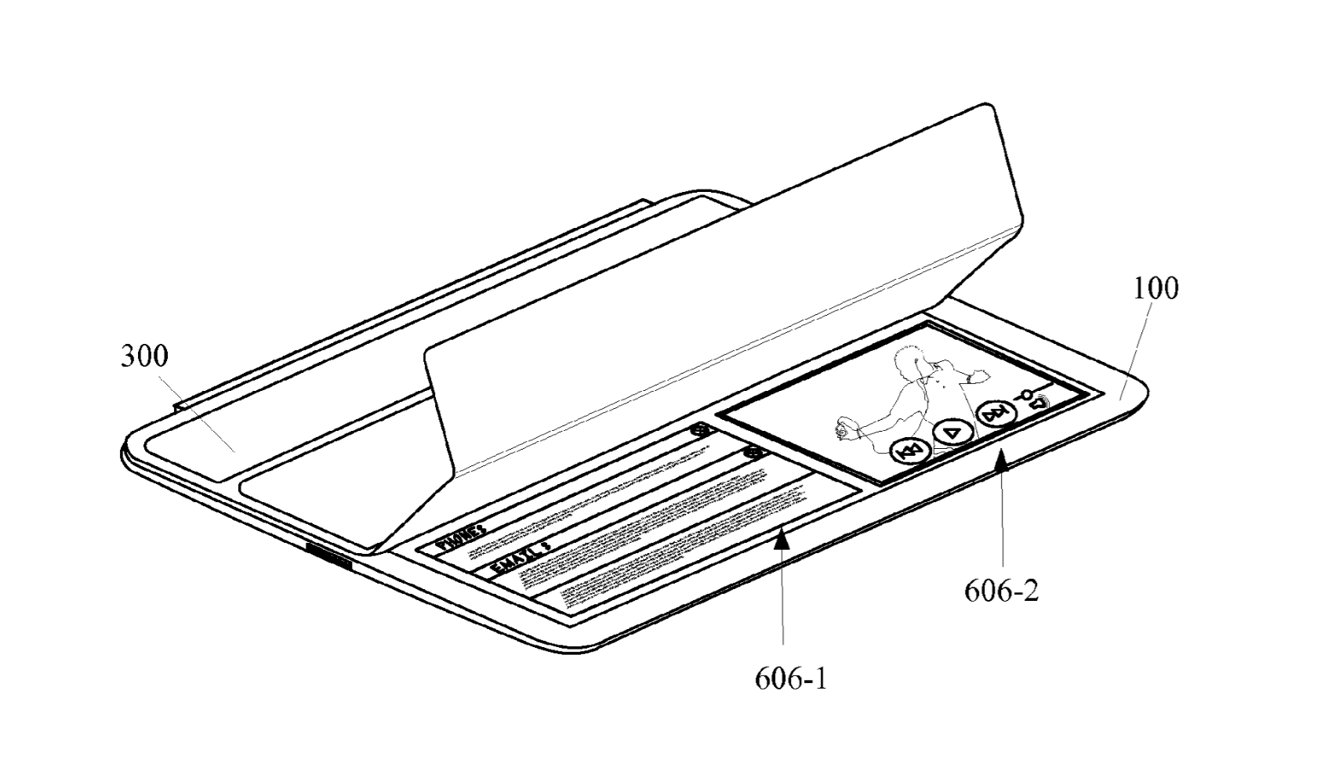 Similarly, swiping vertically could raise or lower the speaker volume, while a circular motion could enable or disable the orientation lock. This could be accomplished with or without the aid of on-screen graphics.
Apple also envisions a scenario in which users could start with the Smart Cover fully open, and reduce the display area by closing segments of the cover. For example, a video playing in full-screen mode with an open Smart Cover could be automatically reduced to fill the available screen real estate as the cover is closed.
To accomplish this, Apple imagines adding additional magnetic sensors to the iPad to correspond with additional magnets in the second and third segments of the Smart Cover. The company also notes that other sensors, such as ambient light sensors or even the built-in iSight camera, could be leveraged to determine the Smart Cover's position.
Apple credits Stephen C. Horne with the invention of U.S. Patent Application No. 13/946,756, originally filed on July 19, 2013.