FCC says broadband-class connections must offer at least 25Mbps download speeds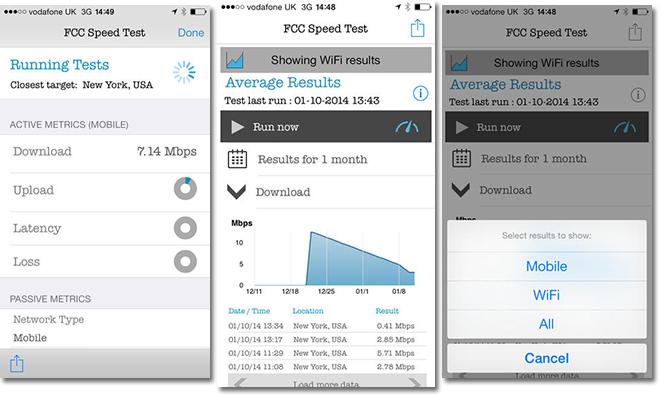 AppleInsider may earn an affiliate commission on purchases made through links on our site.
The U.S. Federal Communications Commission on Thursday took a step toward improving Internet speeds in America, requiring providers to offer download speeds of at least 25 megabits per second to classify as "broadband."
The new restrictions also require 3Mbps speeds for uploads to classify as broadband Internet. Internet service providers face the more severe restrictions after the FCC determined that U.S. broadband deployment is not keeping pace with the rest of the world.
The new benchmark speeds are a large improvement from the previous requirement of 4Mbps download and 1Mbps upload to classify as broadband. The FCC said that the new speeds reflect both consumer demand and advances in technology.
The FCC's 2015 Broadband Progress Report found that 55 million Americans, or 17 percent of the population, lacks access to advanced broadband. Things are even worse in rural America, where more than half the population — Â 53 percent — doesn't have access to the newly set standard.
Finally, the FCC found that 35 percent of schools lack access to fiber optic Internet, which prevents access to the FCC benchmark of 100Mbps per 1,000 users. The FCC has a longer-term educational goal of 1Gbps per 1,000 users.
The report found that advances in broadband are not occurring broadly or quickly enough. It concludes that more work needs to be done, both in the private and public sectors, and has issued a Notice of Inquiry seeking comment on what the FCC can do to accelerate broadband deployment.
The FCC is required to report annually on whether broadband is being deployed to all Americans in a reasonable and timely fashion. The Telecommunications Act of 1996 states that if it is not, "immediate action" is required.
Of course, Internet speeds are of great interest not only to consumers, but also to content providers like Apple, who can be hamstrung when trying to provide high-definition video content, music, apps, software updates and otherwise to users who have a poor Internet connection.
To help test broadband speeds throughout the country, the FCC released a speed test app for iOS a year ago. Using the application provides the Commission with instant feedback on network health, and aggregates anonymized speed and location data to maintain a nationwide performance map.