Rumor: iOS 8.2 will release to the public in March, ahead of April's Apple Watch launch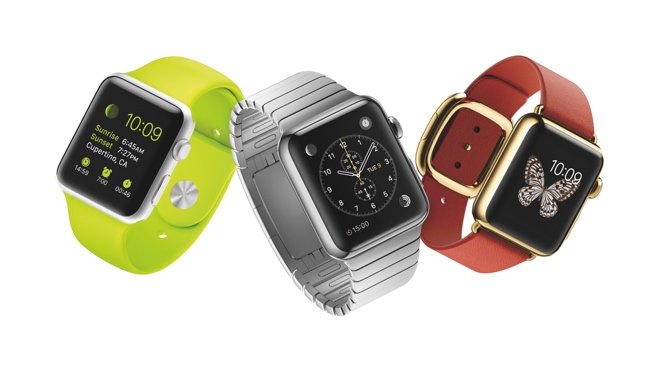 Apple may lay the groundwork for the April launch of the Apple Watch by debuting iOS 8.2, a software update required to connect the iPhone to the accessory, a month earlier, in March.
Citing a "trusted source," BGR reported on Tuesday that Apple's most recent roadmaps call for iOS 8.2 to become available to the public in March. The pre-release software is current in beta testing for developers, allowing them to create applications for the Apple Watch.
Apple is said to have already asked select developers to submit their Apple Watch apps for testing. The company announced last week that its wrist-worn accessory is on track to ship to customers in April.
The first-generation Apple Watch will require being connected to an iPhone for most of its functions, including utilizing third-party applications. As a result, users will also need to have iOS 8.2 or later installed on their iPhone to use the Apple Watch.
The fifth beta of iOS 8.2, along with Xcode 6.2, was supplied to developers on Monday. They include the latest WatchKit tools to allow creation of third-party Apple Watch applications.
The current public release of iOS is version 8.1.3, made available last week. It addressed a number of bugs, and also reduced the amount of storage required for users to update their device.