US government to accept Apple Pay for 'many' transactions starting in September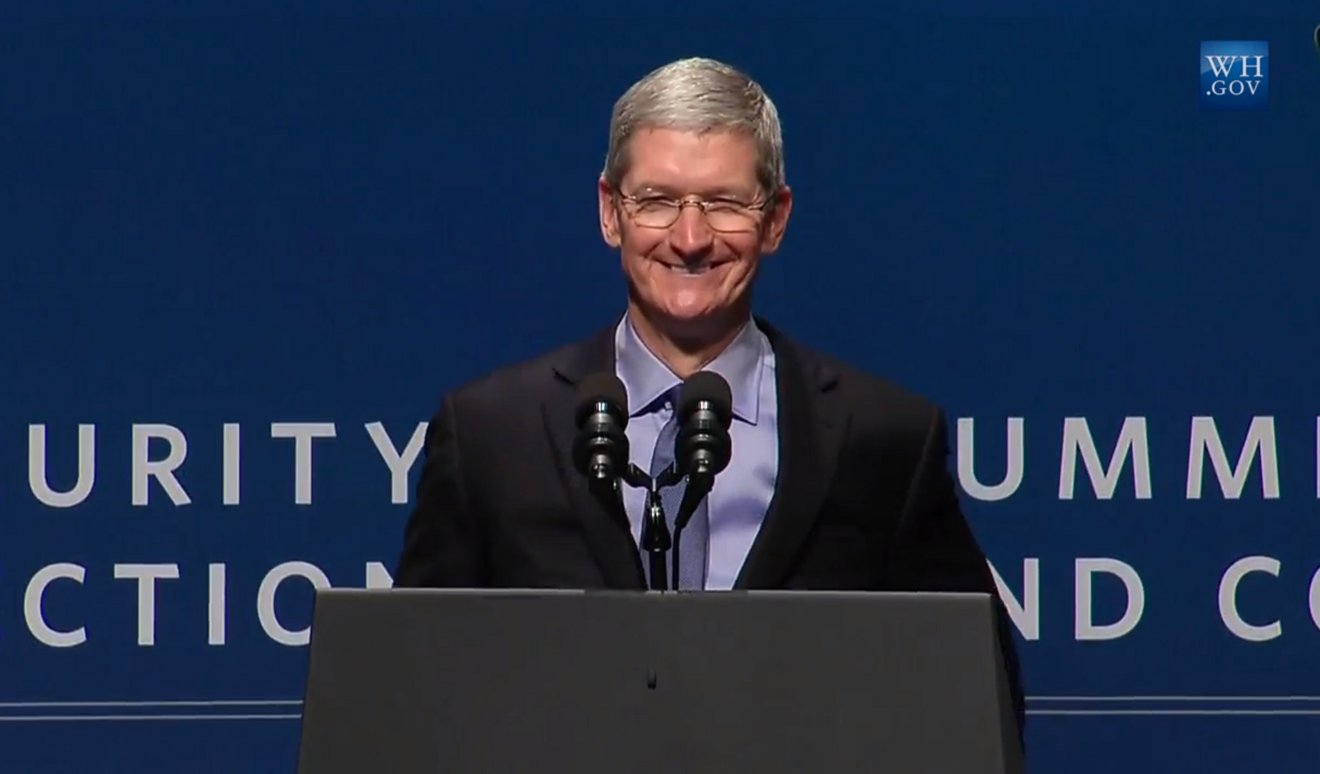 AppleInsider is supported by its audience and may earn commission as an Amazon Associate and affiliate partner on qualifying purchases. These affiliate partnerships do not influence our editorial content.
Speaking at the White House Summit on Cybersecurity and Consumer Protection on Friday, Apple Chief Executive Tim Cook revealed that the U.S. government plans to begin accepting Apple Pay for a number of transactions, starting with admission to U.S. national parks.
Cook's speech was a not-so-thinly veiled critique of competitors such as Google, who make money off of advertising to users and collecting their personal information to allow for more targeted ads. But Cook portrayed Apple as a company that's focused on selling great products, "not on selling your personal data."
"We believe everyone has a right to privacy and security, and that is why I stand before you today," the Apple CEO said.
Apple CEO Tim Cook said Thursday he believes drivers' licenses and passports will become digital and secure in the not-so-distant future.
With that in mind, Cook began to speak about Apple Pay, touting that the iPhone-based e-wallet service was designed with security in mind. The chief executive took Friday's speech as an opportunity to reveal that the U.S. federal government will begin accepting Apple Pay in some cases this year.
"Beginning in September, Apple Pay will be available for many transactions with the federal government," Cook said. "Like, for example, when you pay for admission to your favorite national park."
He also touched on the news announced earlier in the day by the White House, which plans to add Apple Pay support for federal payment cards, including Social Security and veterans benefit debit cards.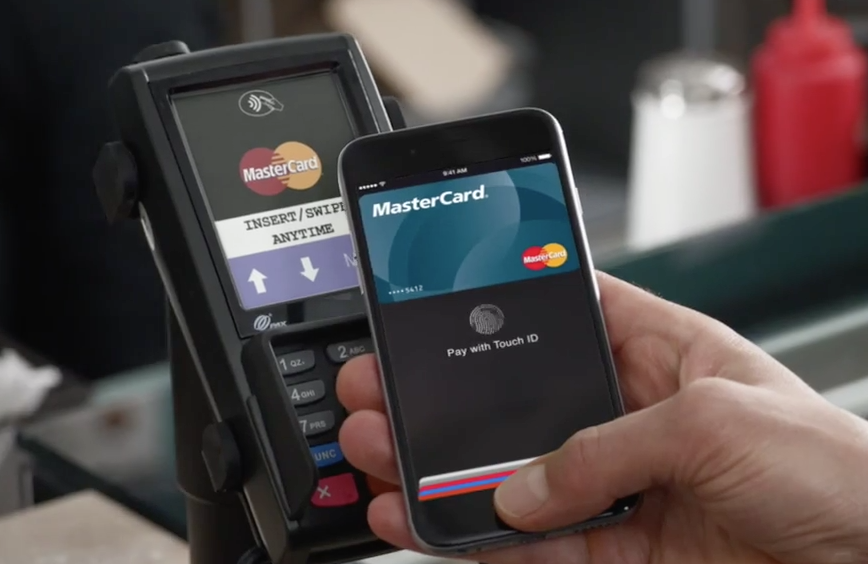 Cook suggested that the government is eager to embrace Apple Pay because of its focus on security. He also boasted that more than 2,000 banks have signed on to bring Apple Pay to millions of customers.
"We don't know your credit card number or what you bought or how much you paid," Cook said. "And we don't want to."
Apple Pay relies on a process known as tokenization, which allows for purchases made through a merchant to be authorized without actually sharing information like a credit card number or expiration date. Doing so reduces the risk of credit card and identity theft.
Cook made it clear on Friday that he sees digital wallets going well beyond credit and debit cards in the future.
"We can imagine a day in the not-so-distant future when your wallet becomes a remnant of the past, your passport, your driver's license, and other important documents can be digitally stored in a way that's safe, secure, and easy to access. But only by you," he said. "After all, we shouldn't have to trade our security for the convenience of having all of this information at our fingertips."