Rumor: Samsung tapped to supply DRAM for 'A9' chip in Apple's next iPhone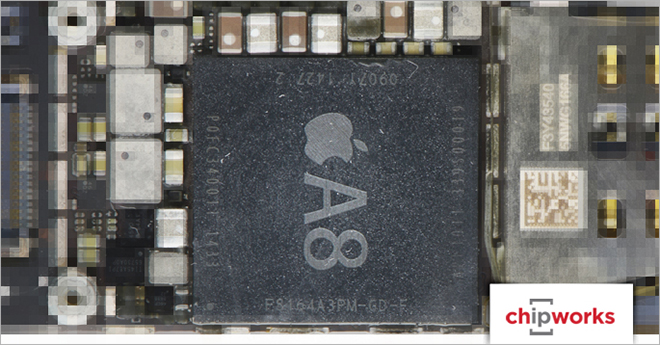 In a deal said to be worth billions of dollars, Samsung will allegedly provide at least half of the dynamic random access memory used in the processor for Apple's 2015 iPhone update, according to a new rumor.
Word of the alleged agreement between the two rival companies was reported this week by the Korea Times, which cited an industry official familiar with the deal. It was said that Samsung could potentially take an even larger share of DRAM in the so-called "iPhone 6s" if Apple chooses.
Samsung has supplied DRAM to Apple in the past, and the South Korean electronics maker has also been consistently rumored to build 14-nanometer A9 chips for Apple's next iPhone and iPad models.
Other previous DRAM suppliers to Apple include Toshiba, Elpida Memory, Micron, and SK Hynix.
Though Samsung is a heated rival with Apple, the company is also a key supplier of parts for the company's hot selling iPhone models. Most notably, all of Apple's custom A-series chips were built at Samsung's silicon fabrication operations based out of Austin, Tex., until last year's iPhone 6 launch brought Taiwan Semiconductor Manufacturing Co. into the fold.
The rumor comes on the heels of a separate report from Korea on Monday that claimed Apple was recruiting experts on chips and batteries from Samsung. According to the report, Apple has been looking to bring talent to California, and has been attracting Samsung employees with positions offering greater pay.
The report didn't give any indication of how much DRAM Apple's so-called "A9" processor might include. The iPhone 6 and iPhone 6 Plus continue to support a gigabyte of RAM like previous handsets, while the iPad Air 2 boasts two gigabytes.