Sources: Apple's 2015 'iPhone 6s' models to gain Force Touch but no dual-camera system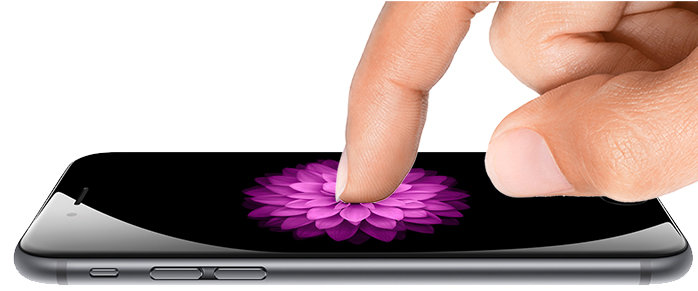 Apple's 2015 family of iPhones are expected to adopt features first introduced in other Apple products, such as the dynamic Force Touch input found on the Apple Watch, but won't include a recently-rumored multi-camera system, AppleInsider has been advised.
People familiar with development of Apple's next-generation handsets — internally codenamed "N71" for the 4.7-inch model and "N66" for the 5.5-inch version — say they're bound to hit the market under the expected "iPhone 6s" naming convention and retain the same two screen sizes and casing enclosure designs first introduced this past September in the iPhone 6 lineup. Those customers clamoring for a return to a smaller iPhone in the 4-inch range won't hear their cries answered — this year, at least.
Instead, those familiar with existing prototypes say Apple's current plans call for both the new 4.7-inch model (N71) and the 5.5-inch "iPhone 6s Plus" (N66) to gain Force Touch, a capability Apple debuted with the Apple Watch when it was announced in September. Their arrival on the iPhone product line would come roughly one year later, falling in line with the company's historical pattern of first debuting new cutting edge technology on one iOS device (iPhone) before extending it to another (iPad) the following year.
Apple's 2015 iPhones — internally codenamed "N71" for the 4.7-inch model and "N66" for the 5.5-inch version — are to adopt Force Touch, sources sayWith variable forces, a message notification might trigger a tapping sensation, while pressing down on the Watch's digital crown or screen to trigger Force Touch would invoke completely different tactile sensation. How Apple might implement the dynamic new touch input method on the iPhone — whether paired with its haptic feedback engine or otherwise — �is unclear.
Apple has called Force Touch its "most significant new sensing capability since Multi-Touch," lending some amount of credence to the idea that it could expand beyond the Apple Watch. Such a move could also require a corresponding switch to a flexible display material, however — electrodes surrounding the Apple Watch's OLED display detect the level of deformation caused by the user's press, a measurement not possible with rigid displays.
One person — who has recently proven extremely knowledgable regarding Apple's forward-looking plans — said the company toyed with putting Force Touch in the iPhone 6 last year, but "calibration" issues led to the feature being pulled from the device during its development cycle. With the Apple Watch release imminent, any issues preventing a potential iPhone debut have presumably been resolved, as the company's current roadmap calls for its extension to the 2015 iPhones.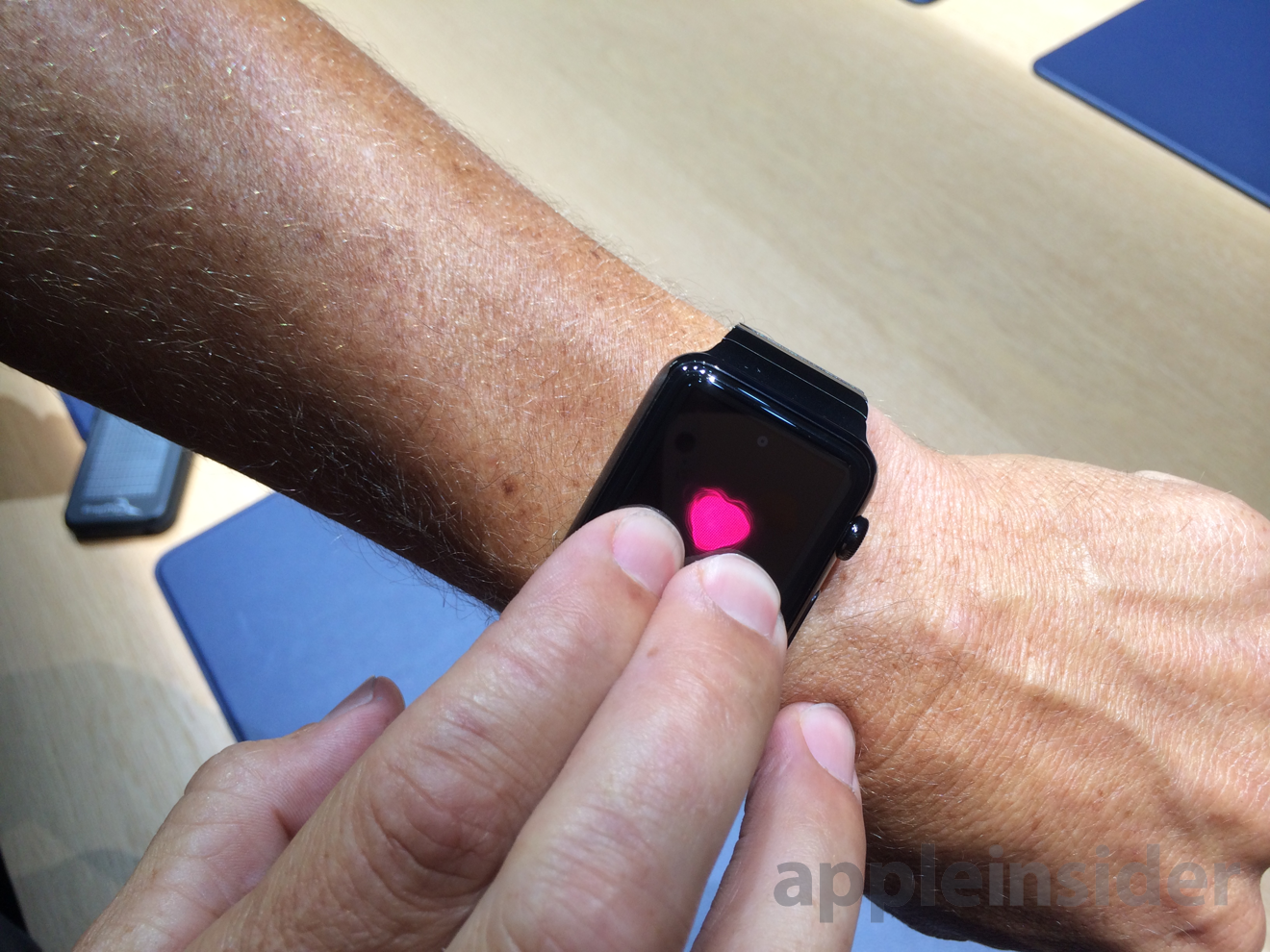 People familiar with the ongoing development of N71 and N66 have also dismissed the notion of a two-camera system in the "iPhone 6s" lineup, explaining that doing so would require a major redesign of the chassis of the handset. As in years past, this year's "s" upgrades are expected to look largely identical to their predecessor, with the most significant updates coming in the form of hidden internal upgrades and Force Touch.
A rumor popped up in November claiming Apple's next-generation iPhone will employ a "two-lens system" to capture DSLR-quality images. Existing smartphones and small form factor devices, like HTC's One M8, already sport secondary imager for calculating depth data.
There are obvious hurdles to cramming another lens — and presumably camera sensor — into an already cramped iPhone 6 chassis. From a design perspective, tacking on another imager may not be ideal considering the current iPhone chassis is thinner than its camera module. A small controversy erupted when Apple unveiled iPhone 6 with a camera "bump" that breaks up the handset's otherwise clean lines.
Apple SVP of Design Jony Ive, who has a knack for creating simplistically beautiful products, also seemed disappointed with the protrusion. In an interview with The New Yorker earlier this month, he said the decision to keep the protruding camera lens was "a really very pragmatic optimization."
With internal real estate at a premium, packing in an extra camera would require a modification of iPhone's housing, which will not happen this year, those familiar with the matter say.