Apple Watch carried codename 'Gizmo,' former Adobe CTO Kevin Lynch spearheaded software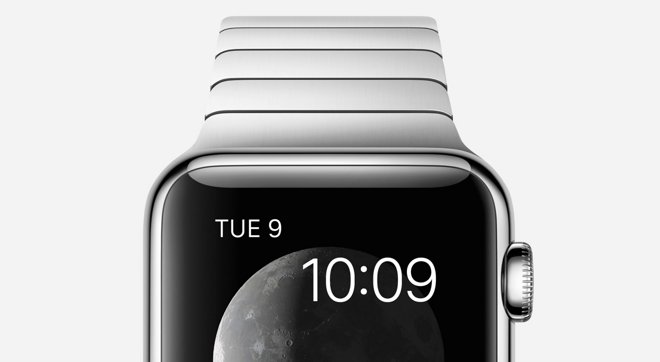 AppleInsider may earn an affiliate commission on purchases made through links on our site.
With the retail launch of the Apple Watch fast approaching, tidbits on the development of the highly anticipated device continue to come to light, including the fact that former Adobe executive Kevin Lynch was responsible for software development.
While the project was in the works at Apple's secret labs in Cupertino, it was internally known by the code name "Gizmo," according to The New York Times. The news that Lynch handled the software side of the project confirms earlier rumors about his mysterious role at the company.
It was revealed in early 2013 that Lynch had taken a position at Apple. At the time, the announcement drew the ire of a number of Apple's supporters because of Lynch's connections with Adobe Flash.
In particular, Lynch had made disparaging comments about Apple's refusal to support Flash on its iOS devices while he was CTO of Adobe. Flash, of course, eventually withered and died on mobile devices, and more recently has even seen itself starting to get pushed out by YouTube.
Unsurprisingly, Lynch was joined by Jony Ive, Apple's chief designer, and Jeff Williams, the head of operations, in working on the Apple Watch leading up to its unveiling last September. The Times revealed that Apple apparently wanted to release the device sooner, but technical hurdles led to the launch being pushed back to its current April window.

And while it was in development, Apple even went as far as to encase the hardware in dummy shells intended to make the Apple Watch look like competing devices, such as the Samsung Galaxy Gear, when used in the wild. Apple has used similar approaches in the past, such as in 2010 when an iPhone 4 prototype was found at a bar with a plastic housing to make it look like an iPhone 3GS.
The report also revealed that the device will feature an unannounced function known as "Power Reserve" intended to extend battery life. According to the report, Power Reserve will cut power to non-essential functions and display only the time as the battery winds down.
Apple is expected to give the final details on the Apple Watch when it holds a media event next Monday, March 9, in San Francisco. AppleInsider will have full, live coverage of the presentation.