Variety of Apple Watch stylings for men spotlighted in Hong Kong fashion magazine spread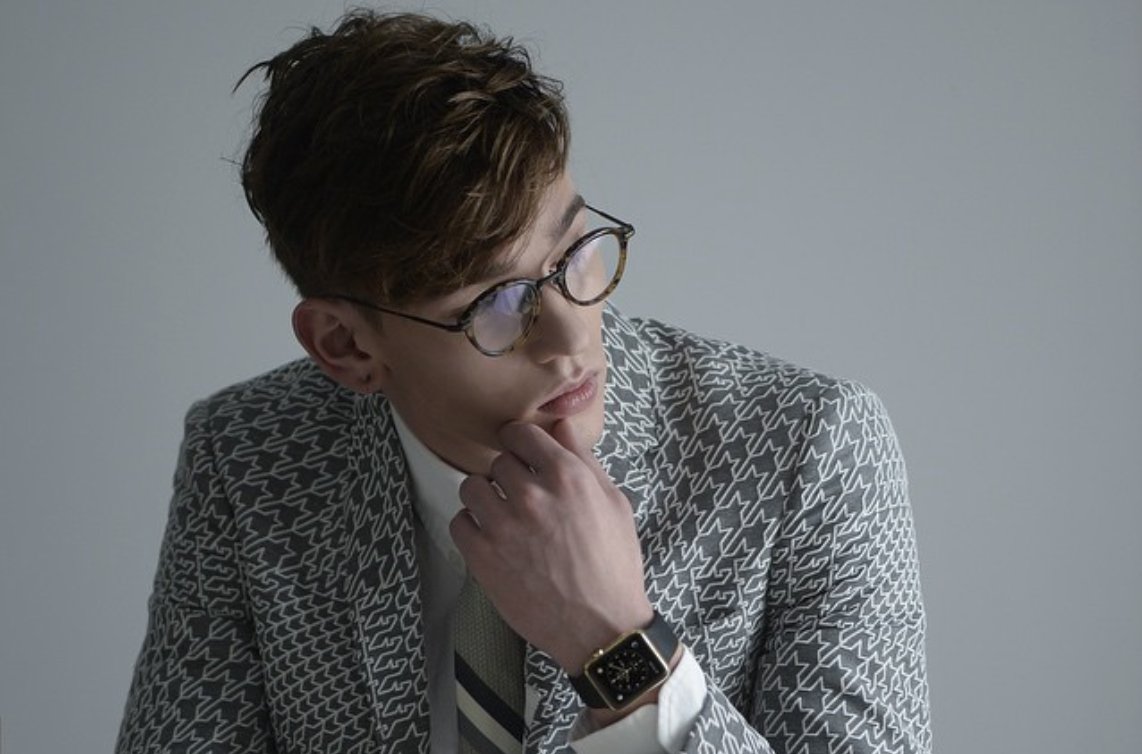 The latest magazine to offer a closer look at the Apple Watch comes from Hong Kong, where a series of photos in the publication "East Touch" show off different models and watch band combinations for men.
All three models of Apple Watch — the base Sport model, the standard stainless steel version, and the 18-karat gold Edition variant — are all featured in the photos spread.
And unlike the previous magazine features on Apple Watch, this publication showcases the wrist-worn device solely on young men. A foursome of photos from East Touch were published by Hypebeast, showcasing both casual and classier looks for Apple's forthcoming wearable.
The Apple Watch is also featured on the cover of the latest issue, though not on anyone's wrist. An 18-karat Apple Watch Edition with black leather band and a black Digital Crown is shown off on the cover.
The Apple Watch is also featured in the latest edition of U.K. magazine Style, which revealed that the Space Gray Sport version of the device will carry the lowest retail price of $349. Other pricing tiers are not yet known.
Apple is set to hold a media event next week on March 9, where it is likely to reveal those final details on the Apple Watch ahead of its April launch. The event will be held at San Francisco's Yerba Buena Center for the Arts, and AppleInsider will be there with full live coverage.