Apple Watch Edition to start at $10,000, availability will be limited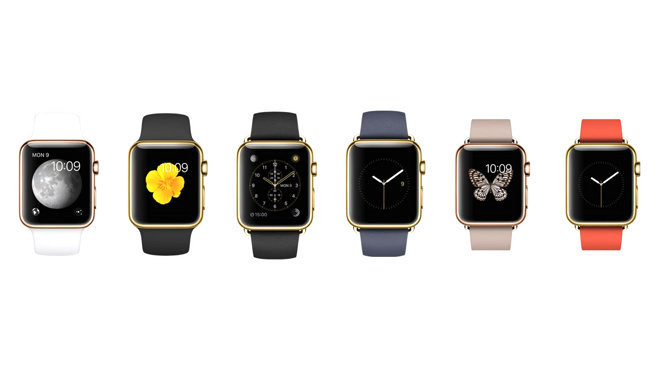 Apple's high-end 18-karat gold Apple Watch Edition will be a luxury priced item and the most expensive it has ever offered, starting at $10,000 and available in extremely limited quantities, the company revealed on Monday.
As noted by CEO Tim Cook, Apple Watch Edition will be available at "select retail stores" and presumably through Apple's own outlets.
"The Apple Watch Edition is something unbelievably unique and very special," Cook said, adding that the solid gold versions are "the most beautiful expression of the Apple Watch."
Cook pointed out that the strap hardware, such as clasps and buckles, is also made of solid gold. As with other Apple Watch models, the 38mm and 42mm versions will carry different costs.
The 38mm rose gold model with a white sport band, for instance, will cost $10,000, but increasing dimensions to 42mm will demand an extra $2,000. Similar prices are present for yellow gold watches with black sport bands.
A 42mm yellow gold watch with a black "classic" buckle will be $15,000, as will a variant with a midnight blue buckle. Apple's most expensive products will actually be 38mm models: a rose gold watch with a rose gray "modern" buckle, and a yellow gold unit with a bright red modern buckle, each priced at $17,000.
Buyers who want to change bands will be able to buy separate ones from Apple. Prices will range from $49 for a 38 mm sport band to $449 for a 42 mm link bracelet.
Apple Watch Edition preorders will go live on April 10, the same day customers can visit a nearby Apple Store to try the device out in person. Wide availability is scheduled for April 24.