Apple Watch Sport will cost $349 for 38mm model, $399 for 42mm size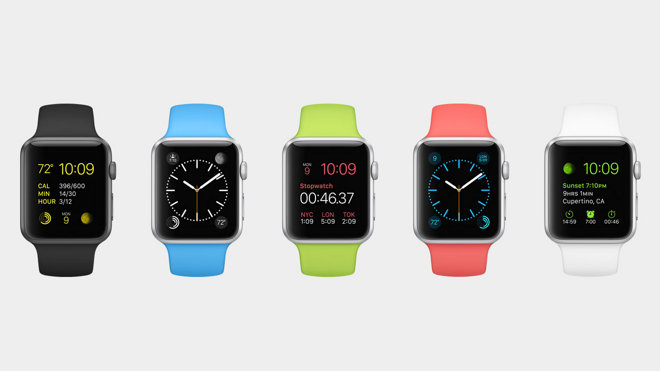 AppleInsider may earn an affiliate commission on purchases made through links on our site.
The upcoming Apple Watch will carry a $50 premium for the larger screen size, Apple revealed on Monday, with a $349 starting price applying to the smaller 38-millimeter Apple Watch Sport version.
The larger 42-millimeter Sport will be available starting at $399, Apple revealed. It will come in space grey or silver, and with a choice of colorful sport bands: white, blue, green, red, or black.
The device features an aluminum alloy enclosure that designer Jony Ive said "sets a new standard" for look and performance.
Showcasing the Apple Watch at Monday's event was model and activist Christy Turlington, who recently wore the device for a half-marathon she ran in Tanzania. She said using it allowed her to track elevation and altitude while she ran the race's 13.1 miles.
The head of Apple Watch software development, Kevin Lynch, also gave an in-depth look at some of the features of the device. He showed how it can be used for Apple Pay point-of-sale transactions, how it can be used to place phone calls, and how Apple Watch notifications are sent to the wrist.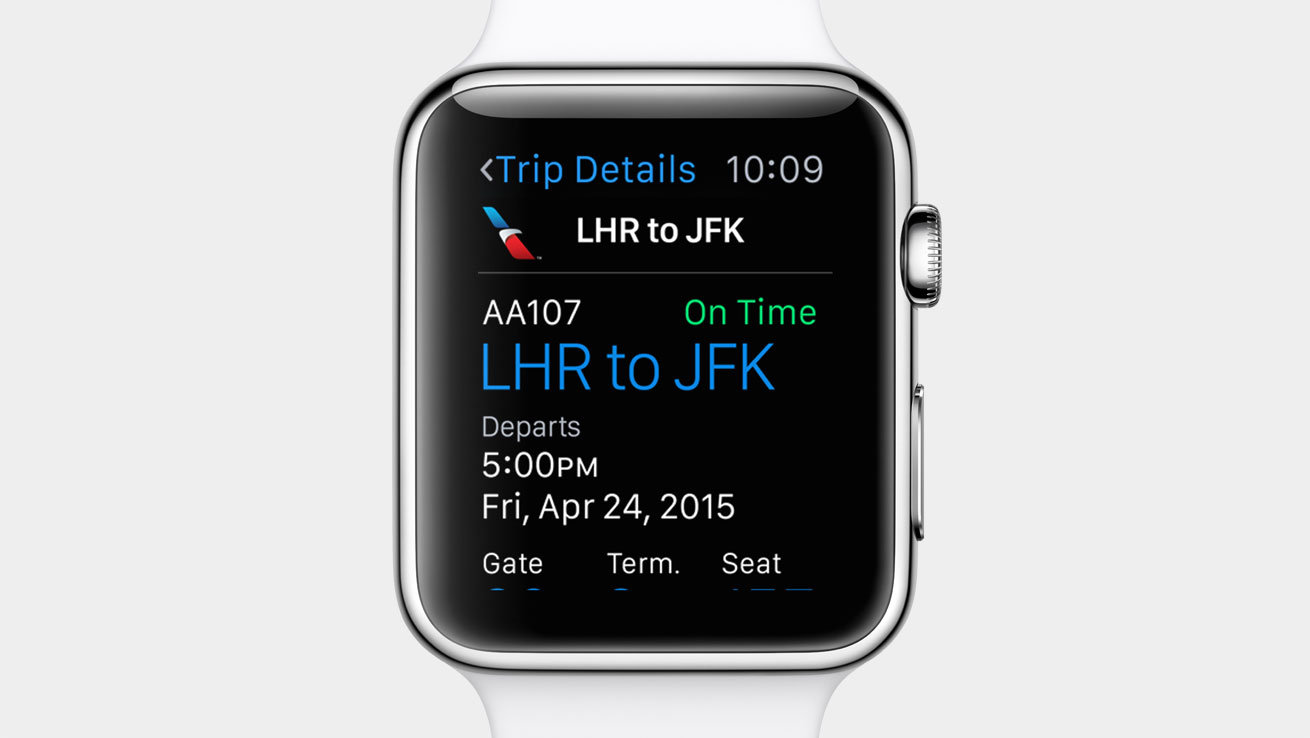 Lynch also noted that the Apple Watch communicates with an iPhone over Bluetooth and Wi-Fi. Support for Wi-Fi allows for the Watch to stay connected to an iPhone from a greater distance at home, he said.
In another example, a boarding pass for a flight was saved in Passbook on the Watch, and could be shown at the gate without the need for the user to pull their phone out of their pocket.
Apple Watch will also use location awareness to provide information such as hotel reservations with detailed information. In a demo, a W Hotels app included the ability to unlock the door to a reserved room.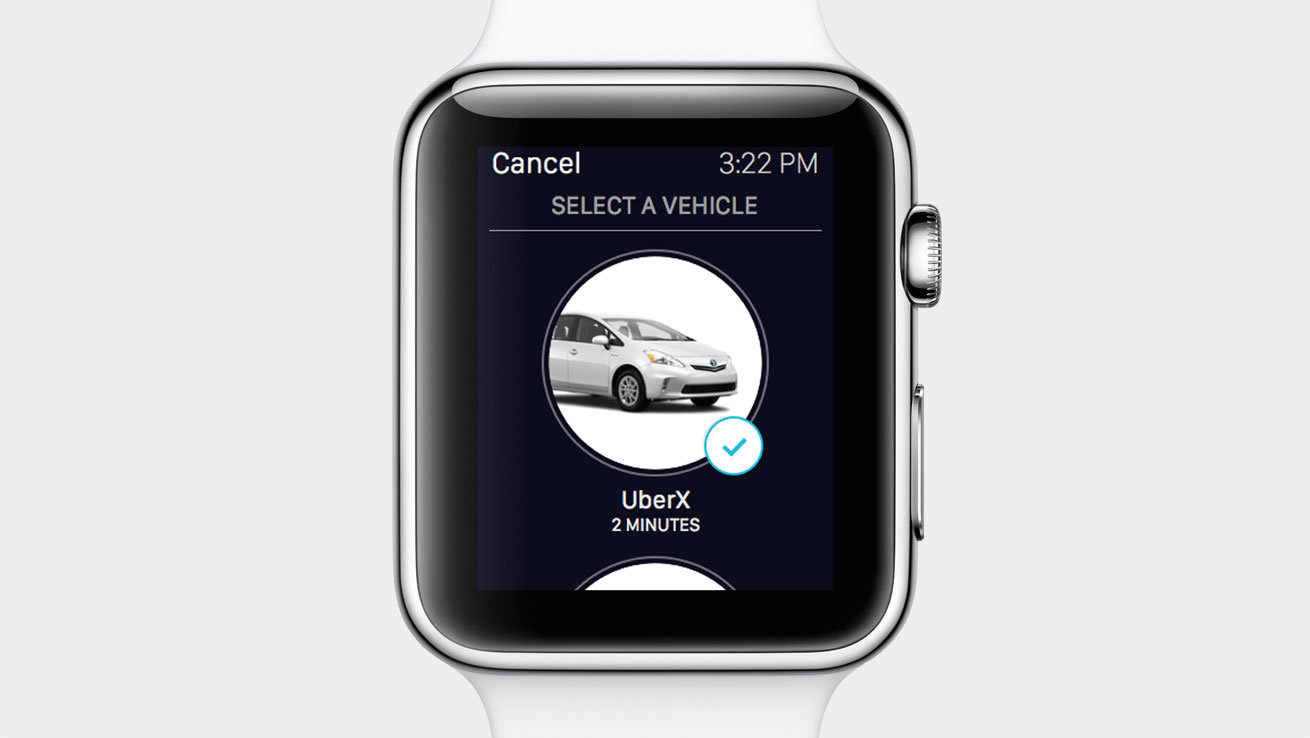 Lynch also used the Apple Watch to reply to a text message with his voice, and was given the option to send an audio recording or a text dictation. A garage door with HomeKit integration was also shown being opened from a connected Apple Watch.
A dedicated Apple Watch app will be built into iOS 8.2 when it launches for iPhone. Users can browse Apple Watch apps in an App Store section of the new software.
Apple will begin taking pre-orders for the Watch on April 10, and prospective buyers can also visit an Apple retail store on that date to get try one on. The devices will begin shipping April 24.