HBO Now standalone streaming service launching exclusively on Apple devices for $14.99/mo.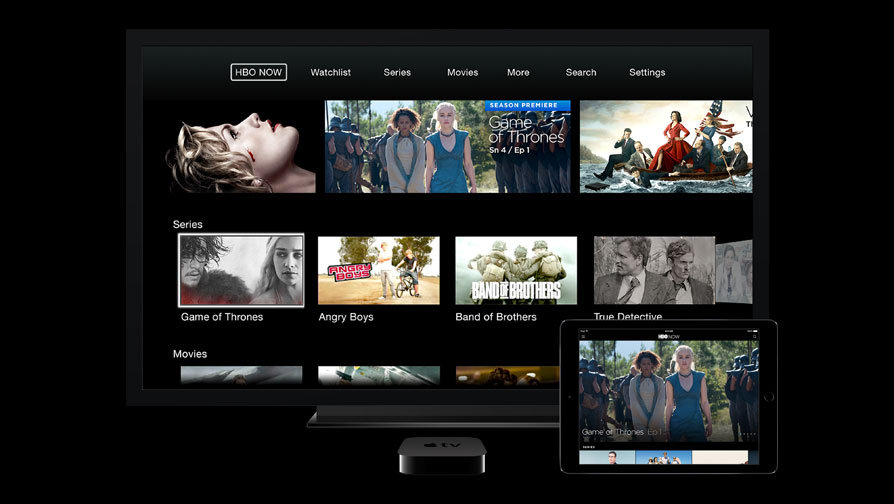 The new HBO Now streaming service will launch exclusively on Apple devices, including Apple TV, iPhones, and iPad in April for $14.99 per month.
When it launches next month on Apple devices, the first month of HBO Now will be free for users who subscribe in the month of April. The subscription will include all acclaimed original programming from the network's past, present and future.
HBO Now has been highly anticipated, as users will no longer need to have a traditional cable TV plan to access the premium network. Richard Plepler, CEO of HBO, was on hand for Monday's event and called the deal a "transformative moment for HBO."
Piepler also used the stage to debut a new trailer for the upcoming fifth season of Game of Thrones. The season premiere will air on April 8, and HBO Now subscribers will be able to view it for free.
There is no word on how long HBO Now will remain exclusive to Apple, and details of the financial relationship between Apple and HBO were not announced. HBO is said to be using streaming technology from MLB Advanced Media, which also powers the existing MLB app on the Apple TV.