Next-gen iPhone rumored to include Force Touch, possible pink color option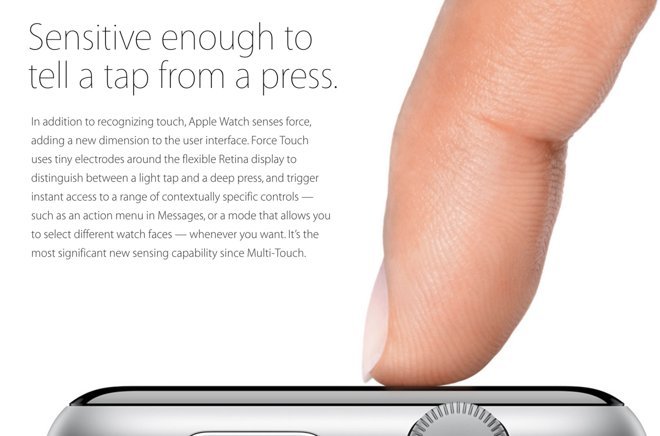 A report on Tuesday reiterated claims that Apple plans to integrate Force Touch features into its next iPhone model, and at the same time floated new rumors about an upcoming pink version of the handset.
Citing sources within Apple's supply chain, The Wall Street Journal said the company is looking to incorporate Force Touch technology featured in Apple Watch, as well as the just-announced 12-inch MacBook and 13-inch MacBook Pro refresh, into the next-generation iPhone, which will presumably launch this fall.
The publication is just the latest to carry word of an iPhone version of Force Touch, as identical reports first surfaced in January. Most recently, a reliable source advised AppleInsider of the plans, but quashed rumors of a dual-lens camera.
Those same people familiar with development of Apple's next-generation handsets were first to tell AppleInsider that they are internally codenamed "N71" for the 4.7-inch model and "N66" for the 5.5-inch version. Both handsets are expected to feature the same basic design as the current iPhone 6 and iPhone 6 Plus.
Force Touch allows a device to determine varying levels of input pressure by deploying electrodes around its screen. In the Apple Watch, electrodes are deployed around the device's flexible OLED display to detect the level of deformation caused by the user's press. Levels of force are translated to user interface operations that add an extra layer of control to existing multitouch systems. Apple calls the advance its "most significant new sensing capability since Multi‑Touch."
While feasible, including Force Touch would likely require flexible display materials like the OLED panel used in Apple Watch. As today's report claims Apple will carry over the iPhone 6 and 6 Plus' 4.7-inch and 5.5-inch display sizes in "similar" resolutions, a move exotic display technology could be hindered by supplier yield issues.
The publication also claims that Apple will add pink to its palette of iPhone color options, expanding away from the current silver, Space Gray and Gold offerings.