Swatch signs deals for NFC payments in face of looming smartwatch threat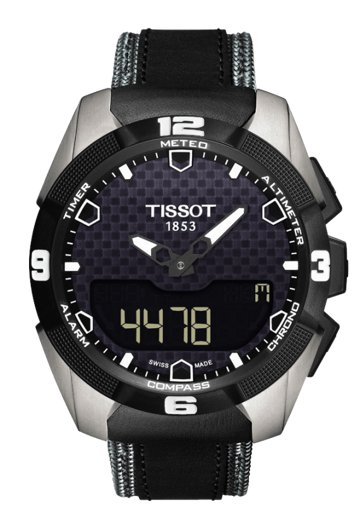 Swiss watchmaker Swatch has forged deals with banking firms to add NFC-based payments to its upcoming products, something that may be necessary to mitigate the threat of devices like the Apple Watch.
The Wall Street Journal reported on Thursday that Swatch has signed a deal with bank card association China UnionPay, as well as a Swiss bank and a major credit card provider. Speaking today during the company's annual media day, Swatch CEO Nick Hayek refused to identify the latter two parties.
Hayek did reveal more about the company's upcoming watch lineup, first hinted at earlier this year. Rather than build a true smartwatch, the company is planning to weave "smart" functions into its products. NFC will be featured in everything from lower-cost plastic models through to the higher-end Omega line, and support not just mobile payments but things like unlocking hotel rooms.
A new line announced on Thursday, Swatch Touch, incorporates functions such as a step counter.
"We are not a consumer technology company," said Hayek. "We don't want to produce a reduced, minimized mobile phone on your wrist."
Hayek has previously been dismissive about devices like the Apple Watch, but in recent times has changed his opinion. At today's event the Journal noted that the CEO called the Watch the nicest smartwatch he's seen, also contending that there's room for both Swatch and Apple products on the market.
Swatch could lose hundreds of millions of dollars if it fails to respond adequately to smartwatches, since roughly a third of the company's revenue stems from low- to mid-tier sales. One analyst, Luca Solca of Exane BNP Paribas, estimates that smartwatches could bite up to 10 percent out of Swatch's low-level sales in 2015, and as much as 5 percent out of mid-range brands like Mido and Tissot.
Such a scenario would deprive Swatch of about 500 million Swiss francs, or $499.86 million, out of a forecast 10.3 billion francs ($10.2 billion) in net sales for 2015.