Gazelle wants to buy your old MacBooks and is throwing in some extra cash for the next week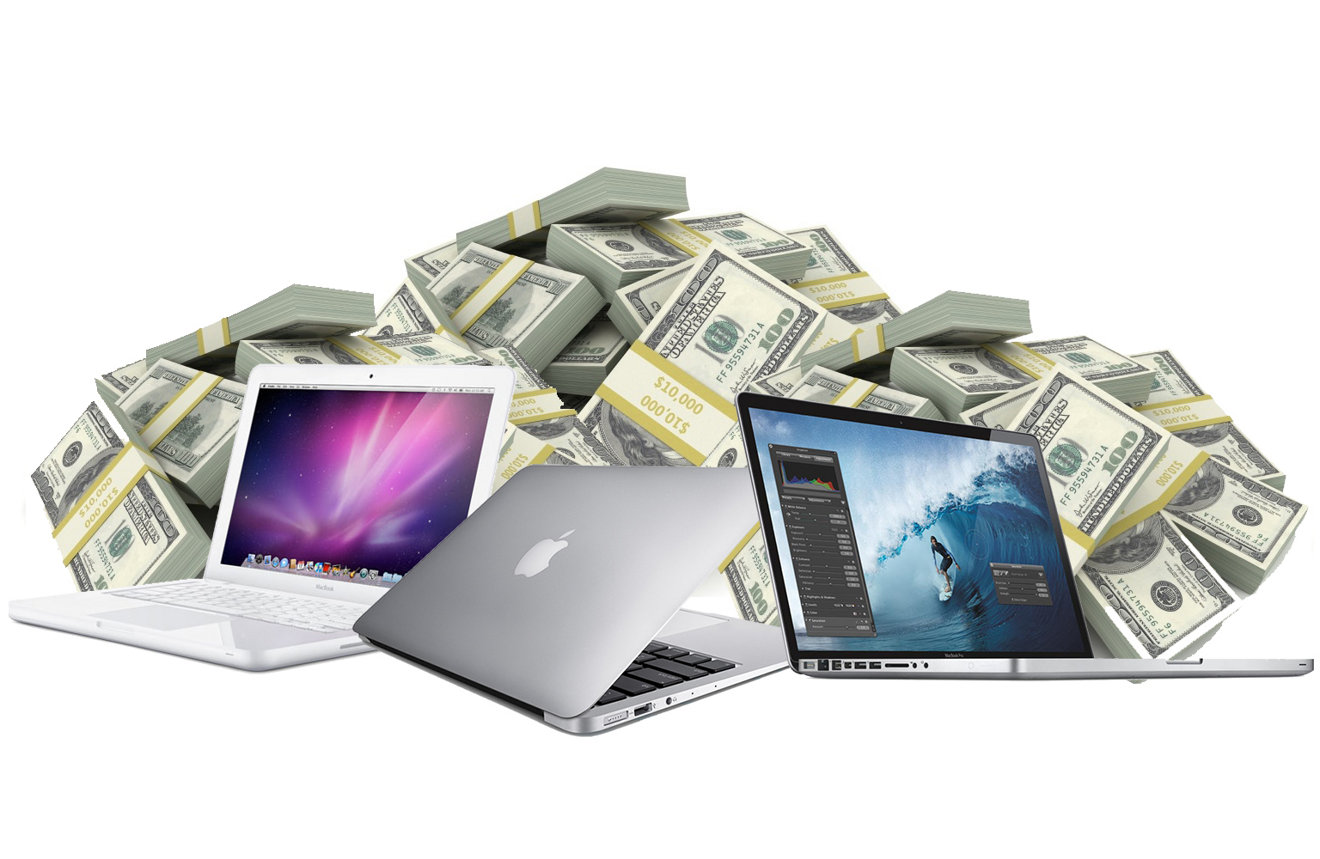 AppleInsider is supported by its audience and may earn commission as an Amazon Associate and affiliate partner on qualifying purchases. These affiliate partnerships do not influence our editorial content.
Gazelle this week is looking to help readers make the jump to one of Apple's newly announced MacBooks by offering to pay hundreds of dollars — and in some cases over $1000 — for previous generation MacBooks, with an added $20 bonus and extended 45 day price lock.
The industry's leading consumer electronics buyback serve and AppleInsider sponsor is offering the exclusive $20 bonus on any working MacBook trade-in that it values at $50 or more when you lock in a price quote by March 22. Additionally, those who lock in a quote by March 20th will also be able to take advantage of an extended 45-day window that allows you to lock in a cash payout offer now and still hold onto that MacBook for another month and half while you await delivery of your replacement MacBook and get it all set up. Normally, Gazelle's price lock guarantee stretches only 30 days.
The chart below gives examples of what Gazelle is currently paying for some of Apple's 2013 MacBook models, including up to $646 for a 13-inch 2013 MacBook Pro with a 2.4 GHz Core i5 processor and a 256 GB SSD, while a model with a 2.6GHz Core i5 and 1TB hard drive can fetch up to $1,080. A 13-inch MacBook Air from the same year, with a 1.3 GHz Core i5 and a 128 GB SSD, can be worth as much as $415, while an 11-inch Air with a 1.3 GHz Core i5 and a 256 GB SSD is valued as high as as high as $471. These prices and those in the chart are before the $20 bonus is factored in.
| | | |
| --- | --- | --- |
| 2013 MacBook Pros | Flawless Contion | Good Condition |
| MacBook Pro (2013) 13" 2.4GHz Core i5 128GB | $573 | $512 |
| MacBook Pro (2013) 13" 2.4GHz Core i5 256GB | $646 | $578 |
| MacBook Pro (2013) 13" 2.6GHz Core i5 256GB | $725 | $649 |
| MacBook Pro (2013) 13" 2.6GHz Core i5 512GB | $826 | $740 |
| MacBook Pro (2013) 13" 2.6GHz Core i5 1TB | $1080 | $968 |
| 2013 MacBook Airs | Flawless Contion | Good Condition |
| MacBook Air (2013) 11" 1.3GHz Core i5 128GB | $391 | $348 |
| MacBook Air (2013) 11" 1.3GHz Core i5 256GB | $471 | $420 |
| MacBook Air (2013) 13" 1.3GHz Core i5 128GB | $415 | $370 |
| MacBook Air (2013) 13" 1.7GHz Core i7 512GB | $672 | $601 |
The 2013 MacBooks are just an example of some of the models Gazelle is looking to purchase, but is also interested in all other working MacBooks, dating back to the white polycarbonate "MacBooks" all the way up to current 15-inch MacBook Pros and the now defunct 17-MacBook Pros. Its trade-in service is a fast and convenient way readers, parents, and busy professionals to quickly turn their old electronics into cash without having to spend time setting up eBay auctions or venturing into a dark alley for a craigslist exchange with a total stranger.
How it Works
The way Gazelle's trade-in service works for MacBooks is identical to how it works for iPhones and iPads. You first lock in a trade-in price, where you will be asked to gauge the condition of your device by rating it in one of four tiers: broken, fair, good, or flawless. The ratings include factors like whether the device's screen is cracked or if it has ever been damaged by liquids.
A few days after locking in a price quote, a pre-paid shipping box will show up on your doorstep. Gazelle normally gives a 30 day grace period from the time you lock in your trade in offer to the time you need to drop your device securely into the pre-paid shipping box and drop it in the mail. Alternately, you can use your own shipping box and simply affix a pre-paid shipping label printed from Gazelle's site.
Unlike some rivals, Gazelle handles all trade-in inspections itself, doesn't overly scrutinize the trade-in value of devices that arrive in good working order, and will even completely wipe a device of data before passing it along to its new owner.
Once Gazelle receives your old MacBook, the company will issue a check within 10 business days as long as the device's condition generally matches your online assessment. When locking in a price quote, customers can also elect to be paid even faster — in about 2 days via PayPal or an Amazon Gift Card.
For those readers looking to pick up one of Apple's new MacBooks, our Mac Price Guides currently list dozens of new configurations available for shipping today (standard retail configurations) and pre-order (custom configurations). Several of our retail partners also offer the added benefit of only collecting sales tax on orders shipped to a handful of states. For instance, B&H Photo will only collect sales tax on orders shipped to NY; Adorama will only collect on orders shipped to NY & NJ; and MacMall will only collect on orders shipped to CA, CO, GA, IL, MN, NC, NY, TN, and WI. This will typically save most readers an average of $100 on their 2015 MacBook order.
MacBook Air & MacBook Pro Price Guide